Dear patient readers,
Since some people start the long weekend early, we will be on a lighter posting schedule starting today and through and including Monday. On Tuesday, we may be light a post depending on news flow (note we are still heavily engaged with CalPERS, so our reduced output does not reflect lack of activity).
I hope those of you who are on the road travel safely!
PS My service has been out and then terribly slow this evening, so if you don't get a full ration of links, AT&T is to blame due to another outage.
Dog deemed 'unadoptable' to become first-ever deaf K-9 in Washington Kiro7
Giant canyons discovered in Antarctica BBC (UserFriendly)
Top Climate Scientist: Humans Will Go Extinct if We Don't Fix Climate Change by 2023 GristPost (UserFriendly)
Newest NOAA weather satellite suffers critical malfunction ars technica
Samsung owes Apple $539M for infringing iPhone patents, jury finds CNET
Cockroach milk? Insect dairy alternatives could be the next superfood trend Global News
Every Cell in Your Body Has the Same DNA. Except It Doesn't. New York Times (David L). Doesn't this call into question the greatly hyped promise of genetic based diagnoses and treatments?
North Korea
China's 'Social Credit Score' Blacklists People for Bad Behavior (Who Decides?) Wolf Richter (EM)
Italy
ECB Warns Against Fiscal Splurge as Italy Prepares Populist Rule Bloomberg

Short and Sharp: Italian risk takes center stage… again Principal Investors

FDP-Chef Lindner fordert EU-Defizitverfahren gegen Italien Spiegel

36% of Italian debt is held abroad. IT Banks currently hold 17%. But 36% of Italian debt is 685bn, about 3 times as large as for Greece in 2010, where the share was 74%.
This crisis falls on Italy first but all of Europe is hugely affectedhttps://t.co/mm9gUaA7yj

— Guntram Wolff (@GuntramWolff) May 23, 2018
Brexit
UK 'chasing a fantasy' in Brexit talks, top EU official warns Guardian (Kevin W)

EU to UK: We won't reimburse Galileo satellite funding Politico

Carney warns of impact of 'disruptive Brexit' Financial Times
Boris Johnson duped by pranksters pretending to be Armenian PM Politico (J-LS)
TSB
TSB cancels direct debits of customers who've switched away – and claims they've DIED MSE News (Kevin W)

The mother left struggling to feed her children after losing £1,600: Scores of TSB customers robbed of their life savings after IT debacle – and then left on hold for hours Daily Mail (Clive)

Furious Customers Leave in Droves after Botched IT Revamp at UK Bank TSB as Nightmare Drags on for a Month Don Quijones, Wolf Street
New Cold War
Russia ready to ditch dollar in favor of euro in foreign trade – finance minister RT (UserFriendly)

EU turns toward Russia as transatlantic relations strain at seams EU News Front. Merkel has openly snubbed Putin in the past. This is a meaningful shift.
Syraqistan
U.S. effort to stabilize Afghanistan is $5 billion failure, watchdog says NBC. Bill B: "The defense industry begs to differ. Ka-ching!"

Iraqi voters undermine Trump's Iran strategy Asia Times. Hardly an unexpected outcome….
Imperial Collapse Watch
With Trump Ignoring EU Interests in Iran, the Western Alliance Gets Weaker The Wire (J-LS)
Big Brother is Watching You Watch. Many readers sent links to the widely reported story on Alexa snooping, so don't feel neglected if we didn't use yours.
Woman says her Amazon device recorded private conversation, sent it out to random contact Kiro7 (John Z, Brian C)

You know that silly fear about Alexa recording everything and leaking it online? It just happened The Register (Chuck L). My sister-in-law has from the get-go refused to go to any home with an Alexa in it.
Trump Transition
Inside the Trump Tweet Machine: Staff-written posts, bad grammar (on purpose), and delight in the chaos Boston Globe (Bill B). From earlier in the week….

Trump taps vocal anti-illegal immigration advocate for State Dept's top refugee job The Hill

Trump Trade Weapon of Choice Alarms GOP Wall Street Journal
Centrists Are the Most Hostile to Democracy, Not Extremists New York Times (Carla R)
Party Leaders Are Not Strategic Geniuses, They Just Really Like Moderates, New Research Finds Intercept (UserFriendly)
Watch the GOP Freak Out Over This Muslim Candidate Daily Beast (UserFriendly)
Fake News
What Facebook's New Political Ad System Misses ProPublica (UserFriendly)

It's true that trust in US media has collapsed. Also true they have done a lot to cause this & engage in almost no self-critique & thus can't fix it. But the absolute last thing anyone needs is a billionaire angry about negative reporting, spitefully using his wealth in vengeance https://t.co/0pisR1q0S7

— Glenn Greenwald (@ggreenwald) May 24, 2018
Uber self-driving car that fatally struck pedestrian was not programmed to brake Sydney Morning Herald (Kevin W)
NTSB: Uber Self-Driving Car Had Disabled Emergency Brake System Before Fatal Crash NPR (Kevin W). Includes link to report. Notice difference in headlines.
Uber gives Macron a lift with flying taxi investment Financial Times (J-LS)
All Star Code Founder on the Value of Training Minority Teens to Code Bloomberg
More Mischief at CalPERS: A Staff Takeover of the Board? Tony Butka, LA CityWatch. Lead story.
Guillotine Watch
French chateau worth millions goes up for grabs for under $14 RT (Chuck L). If someone from the readership wins, I hope I get an invite.

New York property jitters herald declines elsewhere Financial Times
Class Warfare
Kids At Every Income Level Were Asked To Show Their Favorite Toys, And The Result Will Make You Think Bored Panda

Planned Parenthood Is Asking Donald Trump's Labor Board For Help Busting Its Colorado Union Intercept (UserFriendly)

The Demographicsof Wealth 2018 Series St. Louis Fed

Food: a class issue Stumbling and Mumbling (UserFriendly)

Socialism vs. Capitalism, among young people (18-34):

— African-Americans (+10 socialism);
— Asians (+3 socialism);
— Latinx (+3 socialism);
— Whites (+8 capitalism)

New @GenForward_UChi research –>https://t.co/XuyTpbqbYY pic.twitter.com/TmLpP2O1Qe

— Jeff Stein (@JStein_WaPo) May 22, 2018
Antidote du jour (Timotheus, from Pichilemu, Chile):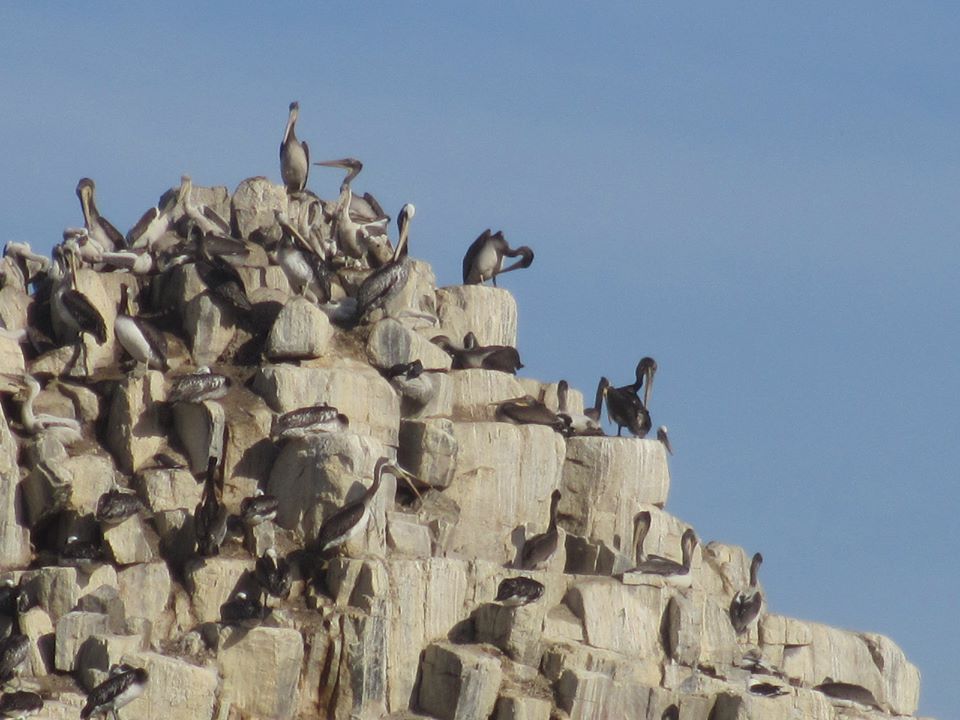 And a bonus antidote, hat tip K.O.. Read the story at the Seattle Times:
See yesterday's Links and Antidote du Jour here.