Dear patient readers,
I have an oddball request. Do any of you have meaningful experience in developing or reviewing scripts for automated phone surveys or phone prompt systems? I have an example I'd like to have someone knowledgeable evaluate. If you are game, please e-mail me at yves-at-nakedcapitalism.com with "Phone script" in the subject line.
Kilauea: Fresh eruptions from Hawaii volcano BBC
Massive sinkhole in New Zealand exposes earth from 60,000 years ago Inhabitat. Shane: This piece was derived from one in The Mirror, but the Inhabit one has a longer, better video, which is worth watching.
Minnesota experiment upends notions about how plants will offset rising CO2 MinnPost (Chuck L)
Greenhouse gas 'feedback loop' discovered in freshwater lakes PhysOrg (David L)
Gmail's 'Self Destruct' Feature Will Probably Be Used to Illegally Destroy Government Records Motherboard
Abbott Recalls 465,000 Pacemakers for Cybersecurity Patch RAPS
The 'nocebo effect': Is Googling your symptoms making them worse? CBC (Dr. Kevin)
Pharma's broken business model – Part 2: Scraping the barrel in drug discovery LinkedIn (UserFriendly)
North Korea
North Korea synchronizes time zone with South DW

Trump Orders Pentagon to Consider Reducing U.S. Forces in South Korea New York Times (UserFriendly)
Brexit
Both tweets rom AFXH. You have to read the first one in full (as in click through) to see how ridiculous this is…although if you've merely been to Morocco (as I have been), you'd know how ludicrous this is:

1. This is Andrea Jenkyns explaining the "huge range of opportunities for Gibraltar" in Westminster Hall last year. pic.twitter.com/5gd9AMo1zd

— Steve Analyst (@EmporersNewC) September 8, 2017

Posted in our group today – it resonates with many of our members. pic.twitter.com/Qd3JoQEVz7

— In Limbo (@InLimboBrexit) May 4, 2018
Britain thrilled with its shitty voting choices again Daily Mash. Gotta love this:
"One party offers a wretched Brexit mess overseen by obvious idiots. The other offers some good things but in a clueless, unconvincing way while sort of doing Brexit anyway. Excuse me if I don't sprint to the polling station."
Labour MPs could oust Tories and form a government in coalition with SNP if local election results were replicated in a general election, says BBC poll expert John Curtice Daily Mail
New Cold War
Media Use Disinformation To Accuse Russia Of Spreading Such Moon of Alabama (Kevin W)
French Unions & Students Mobilize Against Reforms: Another May '68? Real News
Syraqiatan
The U.S. Quietly Released Afghanistan's "Biggest Drug Kingpin" From Prison. Did He Cut a Deal? Intercept (Dr. Kevin)

Trotskyist Delusions: Obsessed with Stalin, They See Betrayed Revolutions Everywhere Consortium News. The case study is Syria, hence why I slotted it here.
Big Brother is Watching You Watch
Tariff Tantrum
China-US trade: a long-term battle of system versus system Asia Times

Reluctant Stakeholder: Why China's Highly Strategic Brand of Revisionism is More Challenging Than Washington Thinks Marco Polo

Boycott China and avoid a trade war The Conversation
Trump Transistion
Democrats target union workers who regret Trump vote Reuters. EM: "Without a candidate having a credible pro-labor message, good luck with that 'targeting'. Sounds to me like the Dem establishment is once again taking the union vote for granted."
They Voted for Obama, Then Went for Trump. Can Democrats Win Them Back? New York Times (UserFriendly). What the Dems refuse to get is part of Trump's appeal is he is still, unabashedly, very much from the wrong side of the tracks. Even though Trump's father had money, Trump (unlike Jamie Dimon) is still a guy from Queens, still a guy who loves gold and marble. For him to be acceptable to the Democrats, he was supposed to do all the Right Things to be upper class in America: hire a tasteful decorator, collect art, join the board of a top-drawer power-broking charity. Trump could care less. That is very attractive to working class voters.
I'm done with trying to understand Trump supporters. Why don't they try to understand me?" McClatchy . UserFriendly: "​This is why Democrats will lose forever.​"
Mayo Clinic launches massive medical records overhaul Minnesota Public Radio News (Chuck L)
A Tidy Way To Smother Movements Shadowproof (UserFriendly)
The Fascist Right Is Bloodied and Soiled SplinterNews (UserFriendly)
Michigan says Flint water is safe to drink, but residents' trust in government has corroded The Conversation
Kill Me Now
PR boss Jennifer Palmieri: 'We reduced Hillary to a female facsimile of a male president' Guardian. This was in Water Cooler, but is worth flagging for its "Help me" factor. Hillary has always been Hillary. Palmieri has become a oversized Hillary Mini-Me, including the more she says, the deeper she digs her hole. PlutoniumKun:

Ignore the stupid soft-soap article, read the BTL comments – they eviscerate the article and the subject. Shows the Guardians readers understand what the Guardian does not.
To Sue Goldman Sachs, You Have to Be Willing to Hang On—For a Long, Long Time Bloomberg. The pattern Chen-Oster describes, independent of the borderline assault, is widespread on Wall Street. Men poach on women's business in a way they'd never dare to with other men, and the adminisphere stands pat. As a boss said when it happened to me,"It's easier to steal someone else's business than develop your own." And no, he didn't stop it from happening either.
Sorry Elon Musk, there's no clear evidence Autopilot saves lives ars technica
Tesla's Musk calls Wall Street snub 'foolish' but defends his behavior Reuters (Kevin W)
Class Warfare
Antidote du jour. Kittie Wilson, e-mailed April 20, via Lawrence, R, who also sent the note below: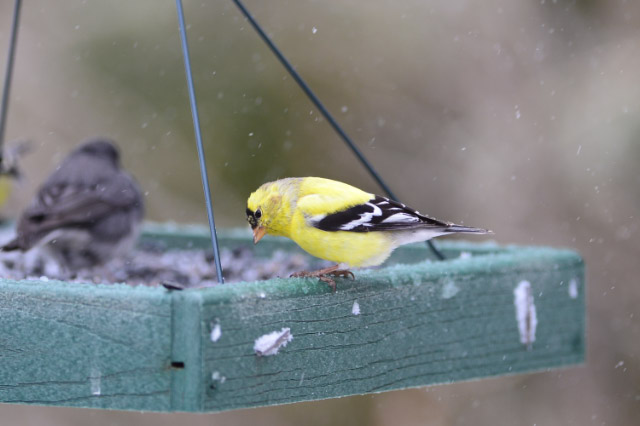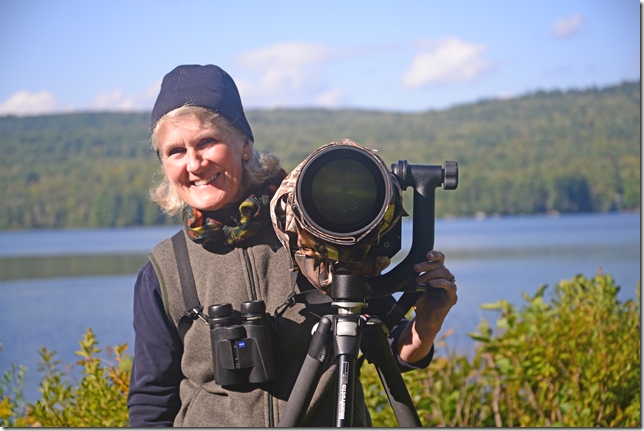 It is with extraordinary sadness that I must tell you that Kittie Wilson, Our Precious Loon Lady, who had and an incredible zest for life passed away May 3. Kittie really enjoyed doing the weekly "All Things Pleasant". What started out as a communication among a few friends on the Lake, turned into a weekly column about nature and what is good in the world eventually reaching thousands all over the world. She loved getting your feedback, both my email and in person. I had thirty unbelievable years of marital bliss with her.

There will be a memorial service followed by a Grand Reception, May 18. I hope that those of you
who don't live in the UK or South Africa or some other far flung place might be able join us at this upbeat event.

Sincerely,

Kittie's beloved husband, John Wilson

* * *

Kittie Wilson, Our Precious Loon Lady

Kittie Wilson, Our Precious Loon Lady, died on May 3, with her loving husband by her side after putting up a very vigorous fight against a very aggressive cancer. A memorial service to celebrate Kittie's zest for the world of nature and her exceptional ability to convey that to others will be held at the First Baptist Church in New London, Friday, May 18 at 2:00 PM. A grand reception will be held following the service at The Lake Sunapee Country Club.

Kittie was born July 7, 1949 in Bangor Maine to Patricia Duncan Moore and William Burnett Moore. She lived most of her life in New Hampshire. After graduating from Epsom High School, Kittie attended Plymouth State University where she received a Bachelor's Degree in Elementary Education and also her Master's Degree in Education. She also received a teaching certificate for advanced studies in Gifted and Talented Education from the University of Connecticut.

Kittie spent her entire career of 31 years in the Kearsarge Regional School District, where she taught the third grade for fifteen years and then developed the well-known and respected Mindstretch Program which she taught in all of the district's elementary schools for the next 16 years. In 1993, she received the Krista McAullife Award as the State's best teacher which included a year's sabbatical, a time which she used to teach and demonstrate the Mindstretch program at 85 different schools throughout the state.

Kittie had a passion for the outdoors and all things in nature. In retirement she worked very hard to maintain the quality and neighborliness of Pleasant Lake. This lead to her passion for protecting loons, a threatened species in New Hampshire. She became an avid and very talented photographer of nature, but particularly of loon and loon behavior. She received the Loon Preservation Committee's Spirit of the Loon Award and the EPA's Meritorious Lifetime Achievement Award for all of her endeavors to protect loons. She was a noted speaker about loon behavior throughout the state.

Kittie is survived by her loving husband John of 29 years, her brother Michael Moore and his family, her sister Karen Johnson and her family, her step-son Jeb Wilson and Aberfeldy and Macallan.

Memorial contributions can be made to the Loon Preservation Committee, PO Box 604, Moultonborough, NH 03254, but Kittie also loved flowers. There never were too many
See yesterday's Links and Antidote du Jour here.