High-Climbing Raccoon Finally Reaches Top Of St. Paul Skyscraper And America Exhales Huffington Post. I hate to say it but I was pretty certain she'd fall and I didn't like thinking about that. So we have a rare happy ending.
The Plight of Birds and the Hand of Man in the Sixth Great Extinction Counterpunch
78 indigenous languages are being saved by optical scanning tech Fast Company (Chuck L)
Einstein's travel diaries reveal physicist's racism BBC
How Fuel Breaks Actually Fuel Wildfires (and Spread Invasive Weeds) Counterpunch (Chuck L)
The rate of Antarctic melting has nearly tripled in the past five years Abc.net.au (Kevin W)
If iPhone Moves to USB-C, We Must Embrace One Last Dongle Motherboard (Kevin W)
Seawater yields first grams of yellowcake: Yarn-like material collects largest amount of uranium to date PhysOrg. Chuck L: "Just what the world needs. An inexpensive method for obtaining uranium by anyone within hailing distance of sea water. Then all we need is for someone to come up with a similarly easy way to separate the isotopes."
Dual-gender macrochimeric tissue discordance is predicted to be a significant cause of human homosexuality and transgenderism Hypotheses in Life Sciences (UserFriendly)
NHS 'picking up the pieces' of mental illness epidemic caused by social media Telegraph
Pychedelic Drugs Reshape Cells to "Repair" Neurons in Our Brains Inverse (David L). A wee bit incautious…
China?
Ivanka Trump's 'Chinese proverb' tweet mystifies China Reuters EM: "I liked the bit in the article where one Weibo user admits that Chinese people like to make up ancient Chinese proverbs as much as westerners do."
North Korea
The high price of New Look's low-cost strategy Guardian (UserFriendly)
ECB Seen Signaling the End of Bond-Buying Program Wall Street Journal
Brexit
Grenfell Tower: Commemorative events held to mark one year since fire Guardian (Biologist)
France and Italy ramp up dispute over migration Financial Times (UserFriendly)
Migrants put mafia mobsters behind bars in Palermo DW. Palermo was also one of the cities willing to take the migrant ship now headed for Spain.
113: Number of Mexican Politicians Killed Since September Telesur (Bill B)
Syraqistan
Yemen war: Fighting rages over vital port of Hudaydah BBC

Yemen – The Starvation Siege Has Begun Moon of Alabama

Nazi swastika flag flown on Australian Defence vehicle in Afghanistan Abc.net.au (Kevin W)
Big Brother is Watching You Watch
Apple to Close iPhone Security Loophole Used by Law Enforcement Bloomberg

A Chip in the Windshield: China's Surveillance State Will Soon Track Cars Wall Street Journal
Tariff Tantrum
U.S. Prepares to Proceed With Tariffs on Chinese Goods Wall Street Journal (Kevin W)
Trump Transition
Trump tightens grip on GOP The Hill. We compared to a hostile takeover when he won the primary.
Thomas Frank on the Democratic Party, Their Credibility Trap, and the Beleaguered Middle Class Jesse
Obama's retirement fail Politico (UserFriendly). Sadly not his personal retirement.
Anticipation builds for report on FBI's Clinton probe The Hill
Will just note that even "single-payer" — the much less popular slogan — is still polling at 48 to 32 (+16), despite limited support from leading Dem figures.

Kaiser polling puts Obamacare's favorability at +6

Medicare for All at +29 https://t.co/YcB7kPgqNR

— Jeff Stein (@JStein_WaPo) June 13, 2018
Looks like the Bernie Bros are still up to their old tricks… pic.twitter.com/bfKP1KqvZZ

— Carlgoyle Beijer (@CarlBeijer) June 13, 2018
Under Health Law, Hospitals' Charity Care Has Dropped Significantly California Healthline Daily Edition
Plan to split California into 3 states eligible for November ballot ABC7 (UserFriendly)
Fake News
GM will soon have a female CFO and CEO. That's rare CNN (Kevin W)
I was fired from the CFPB's Consumer Advisory Board last week… Medium
Federal Reserve raises US interest rates again amid trade relations fears Guardian (Kevin W)
Fed hikes rates despite no inflationary signs in data Economic Policy Institute
Fed's #FOMC meeting translated:
?"Too many people have jobs"
?"And firms want to hire more"
?"uh-oh, they may be forced to raise wages"
?"Hm, how many people shall we throw out of work to help them out"
?"Dunno, but better raise rates & slow down econ growth" #interestrates

— Pavlina R Tcherneva (@ptcherneva) June 13, 2018
Class Warfare
Antidote du jour (Tracie H):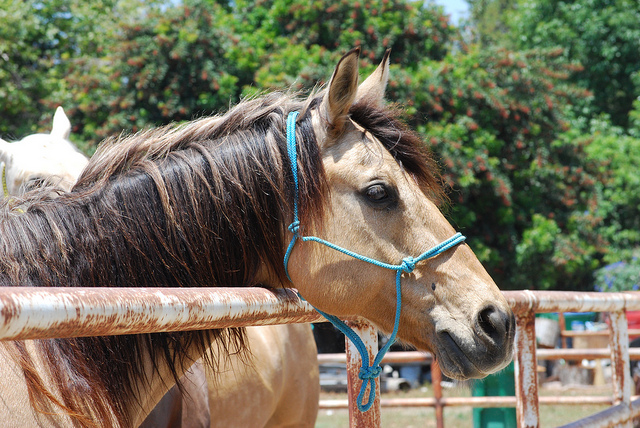 And a bonus video:
See yesterday's Links and Antidote du Jour here.