A church organ's stop with symbolism centuries deep MPRNews (Chuck L)
Net Neutrality And The Broken Windows Fallacy Techdirt (Chuck L). Important for its implications for "disruption."
Democrat with financial ties to AT&T just gutted California's net neutrality law Mashable. :-(
Could Multiple Personality Disorder Explain Life, the Universe and Everything? Scientific American
Wittenoom: An Australian Tragedy BBC. From their "Witness" series.
The 'Right to Try' Could Cost Dying Patients a Fortune Bloomberg
Mind-body practices and the self: yoga and meditation do not quiet the ego, but instead boost self-enhancement University of Southampton Institutional Repository. Hah, explains a lot of what I've seen in the New Age community…
China?
North Korea
Sexy metal: the missing element in the Korean puzzle Asia Times (Kevin W)
Migration
I am convening an informal working meeting on migration and asylum issues in Brussels on Sunday, in order to work with a group of Heads of State or Government of Member States interested in finding European solutions ahead of the upcoming #EUCO. #MigrationEU pic.twitter.com/qXJaghR20v

— Jean-Claude Juncker (@JunckerEU) June 20, 2018

Merkel's migration mini-summit gives Brussels major pain Politico
Countries are Using Domestic Laws to Criminalize Health Care Inter Press Service News (Shane)
Germany makes 2.9 billion euros profit with Greece help Der Spiegel (Shane)
Brexit
EU Withdrawal Bill approved by Parliament with May vowing "smooth and orderly" exit BBC

Brexit 'meaningful vote': May wins after rebels accept compromise Guardian

May considers asking to stay in single market for goods Guido Fawkes
'Truly shocking': 450 patient lives shortened by drugs at UK hospital Sydney Morning Herald (Kevin W)
Syraqistan
The Palestinian Tipping Point Counterpunch

Jewish extremists taunt 'Ali's on the grill' at slain toddler's relatives Times of Israel (Shane)
Big Brother is Watching You Watch
Imperial Collapse Watch
Raised eyebrows as Madeleine Albright & Bana Alabed to be honored for 'defending freedom' RT (Kevin W)

The Persistent Myth of U.S. Precision Bombing Consortium News (Shane)
Tariff Tantrum
US-China trade spat takes toll on soyabeans and squeezes farmers Financial Times
Trump Transition
The Battle of Woodstock, Part III: Style Makes Fights Matt Taibbi, Rolling Stone. Important. Pat highlights the thesis: "There's more at stake in these primaries than the November elections. The whole way the parties do business is in play."
Do the Democrats Even Want Power? New Republic (Steve C). A regular complaint from Matt Stoller when he was a Congressional staffer was that Democrats did not want to govern.
"Family Values" Conservatism Is Over Slate (Kevin W)
Congress shouldn't short-circuit environmentalists' legal challenge to PolyMet land exchange MinnPost
House GOP plan would cut Medicare, Medicaid to balance budget Washington Post (Kevin C)
Minnesota's August primaries may deliver high drama, big turnout Minnesota Public Radio News (UserFriendly)
Arkansas Man Arrested After Giving Waitress Her Own Stolen Credit Card To Pay For Meal Jonathan Turley (Chuck L). Only in America….
New Jersey school sued over bullied girl's suicide BBC
Oil producers face their 'life or death' question Financial Times
Warner Bros. Turns Harry Potter Fan Events Into Events For The Franchise That Must Not Be Named Techdirt (Chuck L)
Tesla Autopilot safety defeat device gets a cease-and-desist from NHTSA AutoBlog (EM)
New York top court narrows Martin Act in $11 billion Credit Suisse case Reuters. Adrien: "See Coffee's take on this.."
Money on the Left BuzzPoint
Class Warfare
Americans are drowning in student-loan debt. The U.S. should forgive all of it. Washington Post

Retiring Workforce Leaves U.S. With Fewer Workers to Support Elderly Wall Street Journal. This sort of hand-wringing makes me nuts. There is tons of age discrimination against workers over the age of 40, with the result that quite a few of them who are willing to work wind up un and underemployed.

Assets of world's "high net wealth" millionaires surged to $70 trillion in 2017 WSWS
Antidote du jour (John N):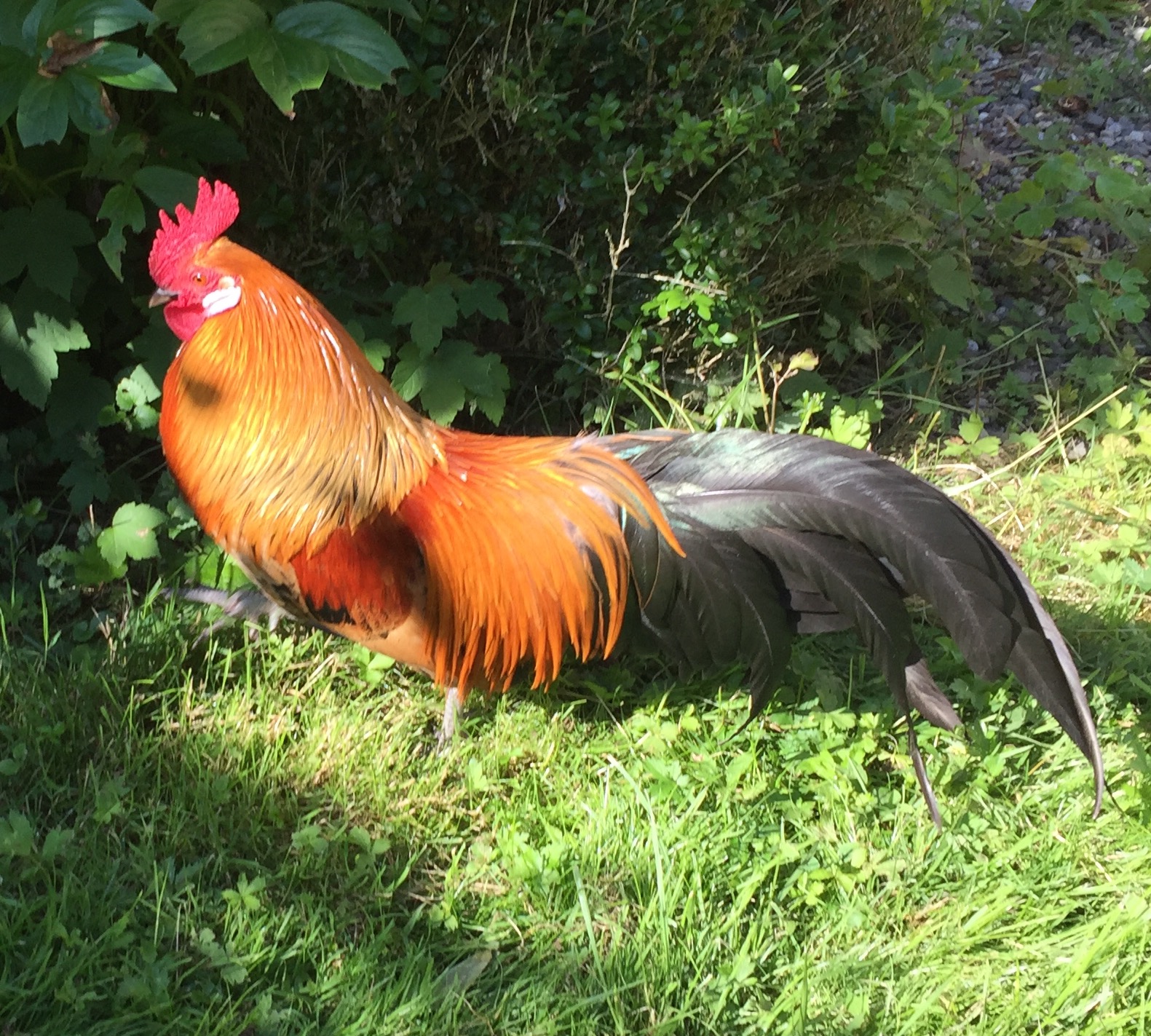 And a bonus. It's a bit long, but it confirms what I have been told, that chickens make good pets. I once saw a woman with one on a leash in a grocery store in Maine.
See yesterday's Links and Antidote du Jour here.