Readers:
Yves needs help with a venue for the Chicago meetup, which is Friday July 6, from 5 to 8 PM. Last year, the event attracted about 75 people. This year she expects fewer, probably 50, due to this being right after the Fourth of July..
Last year, readers met at the Marriott Residence at 11 LaSalle. The room was ample and the noise level was good. But the hotel has changed its policy, and she can't use any space in the hotel unless she signs a contract and pays a space rental fee. Of course, the lobby bar area is so large that NC readers could try the force majeure approach and just show up. However, it would probably be preferable to do what we normally do and find a bar or restaurant where we can reserve a large enough area. We've had good luck with Irish pubs, but any suggestions are welcome. All things being equal, not far from the hotel is preferable.
She is also doing a brunch meetup in Green Bay on Sunday July 8, a first "flyover" event. But she hasn't booked a hotel yet for Green Bay.
Please pipe up with any suggestions in comments. Thanks so much!
* * *
Taking turns: Bridging the gap between human and animal communication? Proceedings of The Royal Society B
The economics of fishing the high seas Science Advances
Huge New Prop under the Stock Market is a One-Time Affair Wolf Street (EM).
Bubble-Like Stock Valuations Miss $3.4 Trillion in Hidden Assets Bloomberg
TSB says 1,300 people lost money through fraud since IT meltdown – as it happened Guardian
A nationwide Comcast landline outage is affecting thousands of businesses The Verge. Welcome to the Third World….
U.S. house prices to rise at twice the speed of inflation and pay: Reuters poll Reuters (EM). EM: "Reuters' logic appears to be backward: 'An acute shortage of affordable homes in the United States will continue over the coming year, according to a majority of property market analysts polled by Reuters, driving prices up faster than inflation and wage growth.' Uh, it's the ZIRP-and-wage-suppression-fueled price bubble that caused the acute shortage of affordable homes, not the other way around."
Why the Swiss should vote for 'Vollgeld' Martin Wolf, FT. "Finance needs change. For that, it needs experiments."
German fears after covert look under hood of Tesla Handelsblatt. Interesting.
Musk Says Tesla Manufacturing to Shift From 'Hell' to Strength Bloomberg. Finally cleaned the nozzles in the paint booth, then?
Brexit
Logistics industry says 'too late' to avoid Brexit disruption FT

UK parties divided over Brexit as businesses sound warnings AP

UK officials float third way Brexit customs compromise Politico
European Seed Investors Love AI, Hate E-Commerce And Are Piling Into France Forbes
The ECB Deserves This Bout of Political Hot Water Bloomberg
Google braced for EU penalty over abuse of dominance FT
Syraqistan
The Russian Gordian Knot begins to unravel Asia Times

Qatar Won the Saudi Blockade Foreign Policy
The Week That Stopped Brazil Jacobin
The wholesale attack on Brazilian sovereignty: an interview with Celso Amorim Brasil Wire (TF).
News drones reveal big companies are draining local water supplies in Peru, Colombia ICIJ
North Korea
Helsinki in Asia: A Response to Philip Bobbitt Lawfare. Bobbitt's post. I'm a fan of Bobbitt, the epitome of the sharkish WASP Cold Warrior, and one of the few remaining.

US Democratic Party adopts hardline stance ahead of Trump-Kim Singapore summit The Hankyoreh

Dennis Rodman will be in Singapore for Trump-Kim summit NY Post
China?
Why Europe is pivotal player for China in a three-way trade puzzle South China Morning Post

The odd reality of life under China's all-seeing credit score system Wired

Contextualising Chinese Migration to Africa (PDF) Journal of Asian and African Studies
Plastic wasteland: Asia's ocean pollution crisis Agence France Presse
New Cold War
Who is to blame for the state of the rules-based liberal order? WaPo. Another appeal to the Norms Fairy. And how anybody, after Iraq, can keep a straight face while saying "rules-based liberal order" is beyond my imagination.

Are We Headed for a 'Cyber Cuban Missile Crisis' with Russia? The Cipher Brief
Trump Transition
Mick Mulvaney just scrapped all the experts on CFPB's consumer advisory board Los Angeles Times

SEC chief says agency won't change securities laws to cater to cryptocurrencies CNBC

Farm Bill Targets Food Stamps — But Not Handouts to Well-Off Farmers Governing
Democrats in Disarray
Health Care
The preventable tragedy of D'ashon Morris Dallas Morning News (MV). Part One of "Pain and Profit." Part Two.
Class Warfare
Minnesota Amazon workers seek better workplace conditions AP

Why Rich Kids Are So Good at the Marshmallow Test The Atlantic (UserFriendly).
The bishop and the brothels Wellcome Collection
Denver Cops Shut Down Lemonade Stand Run by Boys, Ages 4 and 6 The Maven (DK).
#25 The Sky's The Limit | How Then Shall We Live Pt. 4 (podcast) No Place Like Home. Interview with Peter Kalmus.
Antidote du jour (via):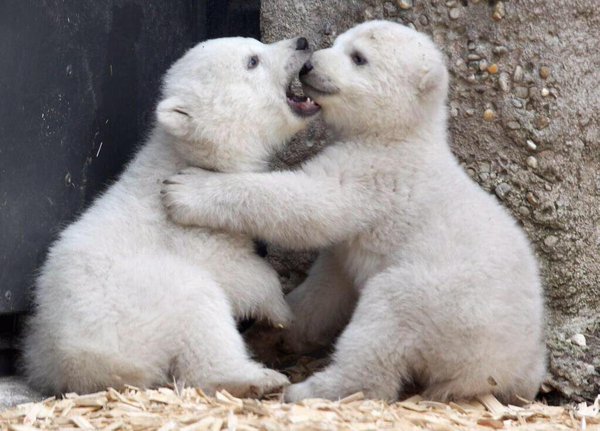 See yesterday's Links and Antidote du Jour here.