What if we have to work until we're 100? BBC
Croatia-England: beyond football, how can we rekindle hope? Guardian
The Evils of Cultural Appropriation Tablet
Capitalism Is Ruining Science Jacobin
The Sinister Underbelly of Climate Change Denial Counterpunch
Crop marks reveal ancient sites in Wales due to heatwave BBC
THE ENTIRE HISTORY OF STEEL Popular Mechanics
Police State Watch
Why I Stand With Julian Assange American Conservative

You Could Be Denied a Passport if You Have Unpaid Taxes Afar
Feds reopen investigation into 1955 slaying of Emmett Till — black youth from Chicago whose brutal killing shocked the world Chicago Tribune
Guillotine Watch
Exclusive: Jeff Bezos plans to charge at least $200,000 for space rides – sources Reuters
Class Warfare
China?
China's silky charming of Arabia Asia Times. Pepe Escobar.
India
North Korea
Trump releases 'nice note' from Kim Jong Un praising progress despite setbacks in denuclearization talks WaPo
Puerto Rico
This Hurricane Season, Puerto Ricans Are Imagining a Sustainable Future Foreign Policy in Focus
Syraqistan
Syria Sitrep – Army Liberates Daraa City Moon of Alabama

Iraq unrest: Chaos reigns in the country even Saddam Hussein 'found difficult to rule' Independent. Patrick Cockburn. Fourth in a series.
Brexit
Brexit: porcine aviation EUReferendum.com
Kill Me Now
Poll: Obama tops list ranking best president in Americans' lifetime The Hill

Yes, he can: Obama debuts as Sherlock Holmesian detective Guardian
Health Care
Kentucky Governor Retaliates Against Poor After Court Rejects Medicaid Changes TruthOut
Supremes
Will Obama Ever 'Fess Up to His Merrick Garland Mess? Daily Beast

THE TEAM THAT HELPED ELECT ALEXANDRIA OCASIO-CORTEZ HAS ITS NEXT MISSION: LIFTING KERRI HARRIS OVER SENATOR TOM CARPER Intercept Glenn Greenwald. Not just a Supremes angle– but filing this here nonetheless.
New Cold War
FBI agent Strzok defiant in face of Republican interrogation Politico
Trump Transition
Antidote du jour: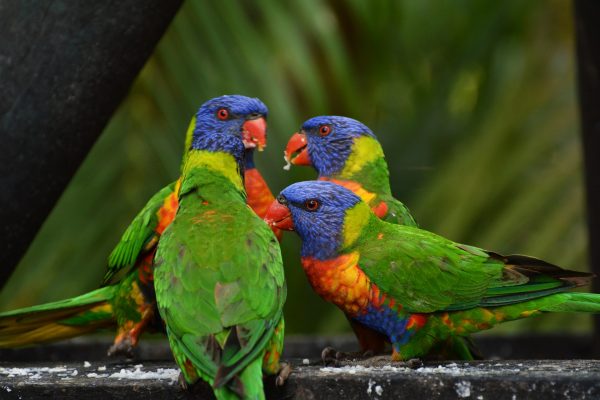 See yesterday's Links and Antidote du Jour here.