Stone tools found in China could be oldest evidence of human life outside Africa Guardian
Lake surfers say polluted waves are making them sick—but they love it too much to stop Chicago Reader. Amazing photos.
High prices test private equity's ability to close healthcare deals Modern Healthcare
US regulator to examine auditors' 'going concern' reporting FT
The New Gold Rush for Green Bonds Governing
Novartis joins the Big Pharma exodus out of antibiotics, dumping research, cutting 140 and out-licensing programs Endpoints
Hidden conflicts? Science
Facebook and Google are arbitraging the data laws FT
Sex, Beer, and Coding: Inside Facebook's Wild Early Days Wired. Well worth a read, and far more interesting than the clickbait headline, which is deceptive.
Brexit
EU and BoE clash over fate of financial contracts after Brexit Reuters

Brexit: debating the future EU Referendum
Customers hit out at Britain's TSB bank after second IT outage Reuters
Slaughter And May Partner Nigel Boardman Hired By Government Despite Carillion Controversy HuffPo
Syraqistan
Trump, Iran, and oil: Lessons from Iran's Oil History Anas Alhajji

As Erdogan Cements His Hold Over Turkey's Economy, Global Investors Begin to Panic Wolf Street (EM).
North Korea
Trump's Deal Is All Show, No Reality in Pyongyang Foreign Policy

App Traps: How Cheap Smartphones Siphon User Data in Developing Countries WSJ
China?
China's silky charming of Arabia Asia Times

Trash piles up in US as China closes door to recycling Agence France Presse

How Rare Earths (What?) Could Be Crucial in a U.S.-China Trade War NYT
Tariff Tantrum
China, U.S. Hint at Chance for Talks After Trump's Tariff Threat Bloomberg

Donald Trump creates chaos with his tariffs trade war Martin Wolf, FT
New Cold War
'They Will Die in Tallinn': Estonia Girds for War With Russia Politico

America's president is Russia's pawn Boston Globe

Trump says 'Germany totally controlled by Russia' through gas supplies TASS
Big Brother Is Watching You Watch
NFL player accuses TSA of spilling his mother's ashes inside his suitcase after checking his luggage Business Insider

TSA screeners win immunity from abuse claims: appeals court Reuters

My close encounter with an airport security robot FT. Unsettling, beyond LaGuardia's "hellishly shabby facilities."
Trump Transition
Democrats in Disarray
Former Obama Officials Are Riding Out The Trump Years By Cashing In HuffPo. Ka-ching.

Sanders-backed DNC plan sparks superdelegate revolt Politico. "'If we don't have a vote, then what good are we?' said William Owen, a superdelegate and DNC member from Tennessee."
Migration
200 Years of U.S. Immigration Looks Like the Rings of a Tree National Geographic

Save the Tigers Ask a Korean

A March For the Marchers The Baffler
Black Injustice Tipping Point
Black farmers were intentionally sold fake seeds in Memphis, lawsuit says WMC Action News 5
Class Warfare
New game show 'Paid Off' offers chance to eliminate student loan debt NBC News. Better than selling a kidney, I suppose…

The cutthroat turf war behind the race to charge Bay Area electric scooters Seattle Times (DK).

SNAP work requirements could increase deep poverty for some McClatchy
A Judge Has Ruled Against Atheists Trying to Put Up the Least Offensive Ad Ever Patheos (CL).
Chile miners urge rescued Thai boys to be wary of new-found fame Reuters
Stateless and Poor, Some Boys in Thai Cave Had Already Beaten Long Odds NYT
The Thai Cave Rescue, Before Its Triumph, Teetered on the Brink of Disaster WSJ. A riveting example of what can happen when a society mobilizes. As far as the rescue itself goes, hat tip to alert reader vlade on July 4:
…I'd give them [1]full-face masks, tape those on, and [2]immobilise them, so that even if they do panic, they can't do anything except hyperventilating (ideally, I'd get them some [3]relaxant drugs, but you never know what that + having oxygen under pressure will do.. And you don't know when that will wear off either). Then [4]drag them the two miles with [5]a rescuer helping along + monitoring air supply.

Forget 'dive training'.
I've helpfully numbered the points that correspond to what the rescuers actually did, as shown in the Wall Street Journal article. The NC commentariat is the best commentariat.
Antidote du jour (via):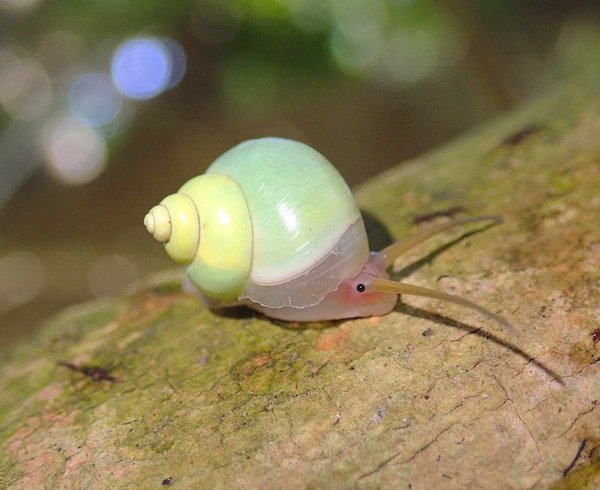 See yesterday's Links and Antidote du Jour here.