Collapse of civilizations worldwide defines youngest unit of the Geologic Time Scale International Commission on Stratigraphy. News you can use!
Lawmaker Questions U.S. Trustee Over McKinsey's Conflict Disclosures Gretchen Morgenson and Tom Corrigan, WSJ
Senators Want to Sneak Safety Exemptions for Self-Driving Cars Into Law StreetsBlog USA
Can we remove a trillion tons of carbon from the atmosphere? Ecologist
The myth of clean natural gas The Week
Penalty for poisoning Lake Michigan 'unjustifiably low,' surfers say as they seek to restart lawsuit vs. U.S. Steel Chicago Reader
People Are Literally Being Poisoned': How Sewage Problems in Alabama Got So Bad — and Why Other States Should Worry Governing
Brexit
Brexit: closing in EU Referendum. Yikes.

EU calms Varadkar's fears of physical Border checks after Brexit Irish Times
Fast Food Nation: Inside India's Growing Crisis Der Spiegel
China
Balding Out Balding's World (MsExpat). "I am leaving China…" Well worth a read.

Xi Jinping 'doesn't intend to follow through' on trade war talks and local Chinese officials are 'like mafioso dons', says top Donald Trump adviser Larry Kudlow South China Morning Post

Trump's Trade War May Spark a Chinese Debt Crisis Bloomberg

China admits to revising padded corporate profits Nikkei Asian Review

Blood Pressure Medicine Is Recalled NYT. "'It's not just valsartan,' [Dr. Harry Lever, a cardiologist at the Cleveland Clinic] said. 'It's becoming very difficult for me to write prescriptions at all. There are so many drugs that are coming in from India and China and companies are buying and selling each other and you don't know what's what.'"
AI arms race: the Chinese Communist party entangles big tech FT
AI can be sexist and racist — it's time to make it fair Nature
New Cold War
Tales of the New Cold War: 1 of 2: Trump & Putin speak of war and treason. Stephen F. Cohen @NYU @Princeton eastwestaccord.com. (podcast) The John Batchelor Show. Part 2. Normally, I would never say a podcast with no transcript is a must-listen. But this is refreshingly sane, so grab a cup of coffee.

Helsinki Talks – How Trump Tries To Rebalance The Global Triangle Moon of Alabama

BAR Book Forum: Jeremy Kuzmarov's and John Marciano's "The Russians are Coming, Again" Black Agenda Report

A walk on the wild side as Trump meets Putin at Finland station Pepe Escobar, Asia Times

Climb Down From the Summit of Hostile Propaganda Consortium News. Oddly, no coverage of the open letter mentioned in the artiicle.

Why Trump Is Getting Away With Foreign-Policy Insanity Foreign Policy. "Although 'the Blob' has reined Trump in to some degree, the relentless drumbeat of criticism from angry liberal interventionists and equally vehement 'never Trump' neoconservatives hasn't had much impact on Trump's support or on the president's own convictions. The question is, why?" Because they've lost legitimacy. And for good reason.

Democrats want Trump's interpreter to testify before Congress CNN. I don't think the Norms Fairy would like that…

* * *

Mueller Reveals Russia Investigation Just Elaborate Sting To Nail Clinton Child Sex-Slavery Ring The Onion

From the Start, Trump Has Muddied a Clear Message: Putin Interfered NYT

What Mueller's Latest Indictment Reveals About Russian and U.S. Spycraft The Intercept. Surely the more sophisticated our techniques are revealed to be, the greater attribution issues become?

Uncomfortable Questions in the Wake of Russia Indictment 2.0 and Trump's Press Conference With Putin Lawfare
In recording, Netanyahu boasts Israel convinced Trump to quit Iran nuclear deal Times of Israel
Imperial Collapse Watch
War Doesn't Make Sense Anymore The American Conservative

Special Operations Forces Continue to Expand Across the World—Without Congressional Oversight The Nation
Democrats in Disarray
Democrats' 2018 slogan: "For the People" Axios. Please kill me now.
Measure to break California into 3 states removed from November ballot after court ruling CNN
Gunz
Want Gun Control? Arm the Left (It Worked Before) Counterpunch
Health Care
Exclusive: Over 60 House Democrats are forming a Medicare for All Caucus Vice. So long as they don't water it down. Start with making "free at the point of care" a non-negotiable demand, which would make that pretty hard.

Health Insurers Are Vacuuming Up Details About You — And It Could Raise Your Rates Pro Publica (MV).
Class Warfare
CEOs vs. Workers Jacobin

Huge Increase in Large Work Stoppages Seen in 2018 Medium

Sisters in Arms NYRB
Lula's party weighs Brazil northeast vote in search for stand-in: sources Reuters
Former Brazilian President's Kafkaesque Imprisonment: Defense Lawyer Valeska Martins Speaks Out TruthDig
Getting by in Venezuela: Chronicles of Survival and Hope Venezuelanalysis
Dispatches From Mexico's Southern Border: First in a Series Lawfare
Thai boys recount cave rescue: Voices in dark, then 'hello' Associated Press
Antidote du jour (via):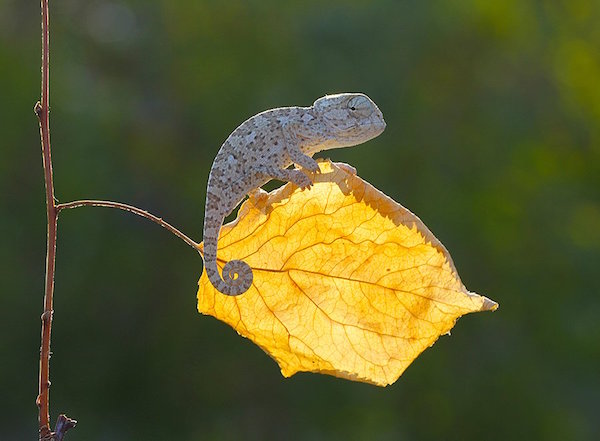 See yesterday's Links and Antidote du Jour here.