Ecuador Will Imminently Withdraw Asylum for Julian Assange and Hand Him Over to the UK. What Comes Next? The Intercept
Multimillion-dollar award against PwC is window into typically secret auditor settlements Francine McKenna, MarketWatch
The Case of the Khrapunovs The Diplomat
Nobel Symposium on Money and Banking Day 1 The Grumpy Economist. Day 2.
St. Louis Uber driver has put video of hundreds of passengers online. Most have no idea. St. Louis Post-Dispatch
Your phone company's shitty security is all that's standing between you and total digital destruction Boing Boing
'Big Red Flag': Automakers' Trade Secrets Exposed in Data Leak NYT
Brexit
Michel Barnier's pointed questions point to no deal The Spectator
As the SpaceX steamroller surges, European rocket industry vows to resist Ars Technica
China?
Teslas in the palace signal brewing battle in Beijing Asia Nikkei Review. Like Kremlinology!

China forecast to hit 'peak housing' and suffer decline in sales FT

What to know about China's ties with Africa, from aid to infrastructure South China Morning Post
Nicaragua protesters defy Ortega crackdown Agence France Presse
New Cold War
Patient readers, finding links on any other topic than this one is like looking for loose change under the couch cushions. But we're trying! –lambert

Carter Page FISA Documents Are Released by Justice Department NYT

What to Make of the Carter Page FISA Applications Lawfare. "Now we can see that the footnote disclosing Steele's possible bias takes up more than a full page in the applications, so there is literally no way the FISA Court could have missed it. The FBI gave the court enough information to evaluate Steele's credibility." Well, it's not like the seamless integration of opposition researchers, political parties, the intelligence community, our famously free press, and the FISA "Court" could ever cause problems, right? I mean, it's right there in the footnote!

* * *

The Kremlin Is Celebrating Helsinki. For Now. Foreign Policy

Meanwhile, About Those Other Issues at the Summit Consortium News

Here's the real reason the US must talk to Russia Pepe Escobar, Asia Times

'As a former KGB spy, he knows how to manipulate': Hillary Clinton hints that Putin played Trump during the Helsinki summit and questions why the president has not 'spoken up for our country' Daily Mail. That "our" locution liberal Democrats constantly use really gets to me, because it's question-begging; it presume they get to speak for the country, which isn't a given.

* * *

White House rejects Putin plan for Ukraine referendum FT

Putin warns of 'consequences' if Nato develops closer ties with Georgia and Ukraine Independent

* * *

The Russia obsession LBO News

Did Putin share stolen election data with Trump? WaPo. Betteridge's Law…

John Brennan, Melting Down and Covering Up The American Conservative

No, your Trump-is-gay-for-Putin jokes aren't funny WaPo. So I'm not the only one. Although this is WaPo rebuking The Times….
The Secret History of Leviticus NYT
The brainwashing myth The Conversation
Trump Transition
Kavanaugh: Watergate tapes decision may have been wrong AP

Trump attorneys waive privilege on secret recording about ex-Playmate payment CNN
Democrats in Disarray
Youth voter registration went up 41 percent in Florida after Parkland Miami Herald
Guillotine Watch
Mark Janus quits state job for conservative think tank gig after landmark ruling Chicago Sun-Times. Ka-ching.

Are the Kardashians and Social Media Really Toxic? This Movie May Have the Answer Vanity Fair

This 28-year-old Silicon Valley investor builds businesses by helping entrepreneurs fall in love Business Insider
How Enslaved Chefs Helped Shape American Cuisine Smithsonian
Class Warfare
Colleges ask for a share of future salary in lieu of loans AP. How about I just work the University President's land?

US watchdog uncovers violence against pro-union workers at Indian factory Guardian
Why Is Google Translate Spitting Out Sinister Religious Prophecies? Motherboard (DK).
A path to clean water Science
The Lesson of the Château de Calberte NYT. Dammit, why can't the Times just be bad all the time?
Antidote du jour (via):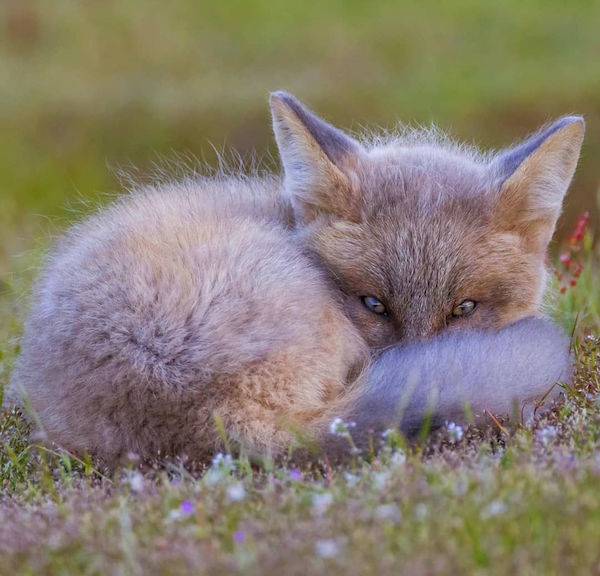 See yesterday's Links and Antidote du Jour here.