Humans are altering seasonal climate cycles worldwide Nature
An ice shelf melts and the world's sea levels gain an inch The Outline (DL).
Hot Times for Reindeer: All-Time Records Melt in Lapland Weather Underground
A Court Decision in California Threatens to Erode the Constitutional Right to a Lawyer The Intercept
Brexit
Barnier adopts conciliatory tone over Ireland FT. From FT comments: "No, this was not a conciliatory tone. This was a diplomatic way of telling the British government to get its act together and suggest something real. With Donald Trump's visit and style still fresh in our minds, Barnier might indeed sound conciliatory. But he's just sending a reminder to London that still hasn't done its job."
With the Tempest, Britain bids to lead the world in fighter jets The Economist
Macron fires security aide filmed beating protester Deutsche Welle
The Diagnose Of Italy' Disease: Where We Think Charles Wyplosz Is Wrong Economonitor
Lula's Would-Be Heir Kicks Off Presidential Race in Brazil Bloomberg
Syraqistan
Iran has laid groundwork for extensive cyberattacks on U.S., say officials NBC. That's the nice thing about cyber; with attribution (e.g., Stuxnet) so hard, the narrative is endlessly malleable.
Three Top FBI Cybersecurity Officials to Retire WSJ
States slow to prepare for hacking threats Politico
New Cold War
* * *

* * *

* * *
How to Start a Nuclear War Harpers
Henry Kissinger: 'We are in a very, very grave period' FT
Trump Transition
US to alert public to foreign operations targeting Americans CNET (YC). YC: "U.S. elites don't like competition when it comes to manipulating the American public."

Census Bureau nominee becomes lightning rod for debate over 2020 census Science

The Health 202: Veterans' health funding is first sticking point in potential government shutdown fight WaPo. What, again?
Democrats in Disarray
The Democratic Party Apologizes to Black Voters The Atlantic

Congrats, comrades, on shaking Democrats up the right way E.J. Dionne, WaPo (UserFriendly).
Bulletin: The Tyranny of Structurelessness in American Politics Jacobin
Imperial Collapse Watch
Yes, We Should Call Them Imperialists The American Conservative

How we lost America to greed and envy Martin Wolf, FT
Class Warfare
Boots Riley on power, organizing and who really runs the country. (Hint: It's not Trump) Los Angeles Times.

How Contemporary Antitrust Robs Workers of Power Law and Political Economy
A Global Guide to State-Sponsored Trolling Bloomberg
Young people are drinking themselves to death in record numbers Yahoo Lifestyle
National Longitudinal Lesbian Family Study — Mental Health of Adult Offspring NEJM
Reversing cause and effect is no trouble for quantum computers Phys.org. Science is popping…
Antidote du jour (via):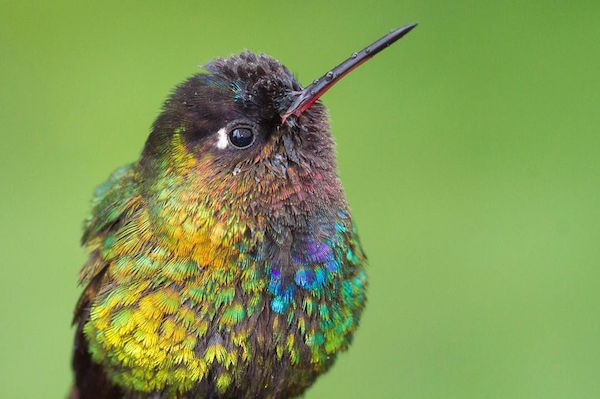 See yesterday's Links and Antidote du Jour here.