WATCH: Surveillance video shows trio stealing shark by disguising it as a baby KSAT
Fishing May Be Making Fish Less Sociable, More Aggressive National Geographic
Black-Footed Ferret: The Species That Recovered from Extinction ThoughtCo
How the heat is affecting German agriculture, business Handelsblatt
Droughts, heatwaves and floods: How to tell when climate change is to blame Nature
Climate Change: We're Not Literally Doomed, but… Scientific American
Looking for the Enemy Medium. On a forthcoming NYT piece on global warming by Nathaniel Rich.
What Are Machine Learning Models Hiding? Freedom to Tinker
An open letter to Microsoft management re: Windows updating ComputerWorld
BoJ keeps rates on hold but introduces more policy flexibility FT
GDP: One size no longer fits all Money and Banking
Brexit
Barnier eases opposition to May's Brexit plan for City of London FT

'Dunkirk spirit': UK banks are preparing billions in emergency lending to support the economy under a no-deal Brexit Business Insider

Did Austerity Cause Brexit? (PDF) Thiemo Fetzer, Centre for Competitive Advantage in the Global Economy, University of Warwick
The Ubiquity of Evil Craig Murray
Syraqistan
Donald Trump says he's willing to meet with Iran on new nuclear agreement USA Today. That should be "MEET WITH!" but regardless: "To jaw-jaw is always better than to war-war" (Churchill).
North Korea
U.S. spy agencies: North Korea is working on new missiles WaPo

Rival Koreas' generals discuss easing military confrontation AP

How the Media Wove a Narrative of North Korean Nuclear Deception 38 North
Final inquiry report fails to solve MH370 mystery FlightGlobal
World's Biggest Toilet-Building Spree Is Under Way in India Bloomberg and In the Black Belt, a template for fixing failing sewage infrastructure Scalawag
China?
China's Currency Is Back in Play Council on Foreign Relations
Cambodia's ruling party says it won all 125 parliamentary seats Reuters
The Sinicization of Cambodia Asia Sentinel
Commentary: The Laos dam collapse, and the hidden costs of the Mekong's hydroelectric plans Channel News Asia
Thailand mends US military ties after post-coup tilt to China Nikkei Asian Review
New Cold War
How Dangerous Is Putin's Russia? The National Interest

Misreading the "Liberal Order": Why We Need New Thinking in American Foreign Policy Lawfare

A Report On Money Laundering At Latvian Banks Raises Questions About Conflict Of Interest At The Atlantic Council Buzzfeed
Trump Transition
Donald Trump Is Falling in Love With Summits The Atlantic

Trump Administration Mulls a Unilateral Tax Cut for the Rich NYT
Our Famously Free Press
Newsroom employment dropped nearly a quarter in less than 10 years, with greatest decline at newspapers Nieman Labs. No wonder the, er, explosion in gaslighting. No reporting needed.

Legendary journalist Seymour Hersh on the truth behind novichok, the Russian hacking and 9/11 Independent. The story is said to have been published early by accident, but just in case, this is the Google cache version…
Health Care
Koch-Funded Hit Piece Backfires: Shows Medicare for All Would Save 'Whopping $2 Trillion' Over Ten Years While Covering Everybody Common Dreams

Medicare is turning 53. Here's the best way to celebrate Charlotte Observer
Guillotine Watch
Chipotle Sends Cardi B Lifetime Supply of Free Chips & Guac Coupons Billboard. Free stuff!

How Goop's Haters Made Gwyneth Paltrow's Company Worth $250 Million NYT and Goop's Fact Checker's Google Search History McSweeney's Internet Tendency
What's Philly's DA Got to Do With Me? The American Conservative
Class Warfare
Pawtucket, America's First Factory Strike Jacobin

Becoming mentally ill increases your risk of becoming a crime victim The Incidental Economist
Research Suggests Exposure to Multiculturalism Prompts People to Inflate the Importance of Race Pacific Standard (original). "Well-intentioned efforts to portray the value of differences may reinforce the belief that fixed, biological characteristics underpin them."
Bank of America questions customer's citizenship, freezes accounts KCTV
Tsundoku: The art of buying books and never reading them BBC
Antidote du Jour: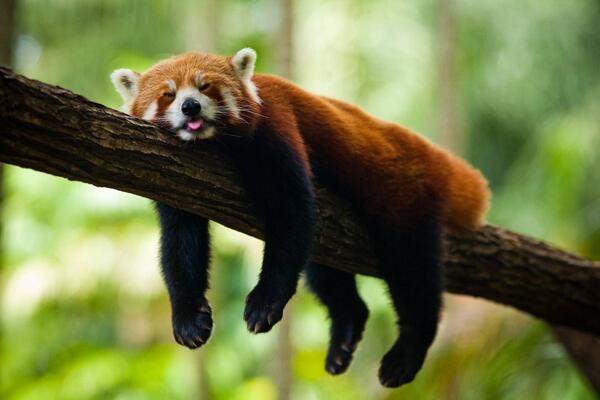 See yesterday's Links and Antidote du Jour here.