Body-snatching fungi that give rise to sex-crazed cicadas before ripping off their genitals found to contain compounds seen in hallucinogenic drugs Daily Mail
Are Stock Buybacks Starving the Economy? The Atlantic
Junk Bonds Are Treasures When No One Is Borrowing Bloomberg
Online Lenders and Payment Companies Get a Way to Act More Like Banks NYT
Where do people get money to buy California homes these days? Often, from mom and dad KPCC. "It's almost like we're feudal now. You inherit the manor from your family if you happen to be a landowner. If you're not a landowner, it's really hard to get in."
A 'unique' opportunity for investors spells mass eviction for tenants Los Angeles Times
Hamptons home sales slow as wealthy grow cautious FT
Syraqistan
Opinion: Donald Trump is playing good cop/bad cop with Iran Deutsche Welle

Direct warfare with the US is out of the question for Iran, analysts say — here's why CNBC

Ordinary Iranians on Trump Talks Offer: 'Why Not Try the Americans?' NYT
Brexit
North Korea
New N. Korea missiles unlikely to doom talks, experts say Agence France Presse
China?
China still focused on reducing debt, creating jobs despite trade row with United States South China Morning Post

The Western Illusion of Chinese Innovation Project Syndicate

How the "Happiest Muslims in the World" are Coping with Their Happiness art of life in chinese central asia
New Cold War
Trump Transition
Democrats in Disarray
Tom Steyer's $110 million plan to redefine the Democrats Politico. Clinton blew through $1.4 billion, so that's not very much.

Democrats Will Regret Becoming the Anti-Russia Party Foreign Policy
Facebook Fracas
Big Brother Is Watching You
Eight AT&T Buildings and Ten Years of Litigation: Shining a Light on NSA Surveillance EFF
Class Warfare
Comcast installed Wi-Fi gear without approval—and this city is not happy Ars Technica
Major Quantum Computing Advance Made Obsolete by Teenager Quanta
Audit the algorithms that are ruling our lives FT
Antidote du Jour (via):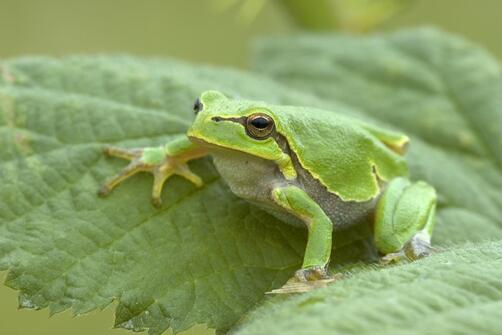 See yesterday's Links and Antidote du Jour here.