Dear patient readers,
Thank you so much for all your words of encouragement, donations, and other offers of help with the loss of my laptop. I am extremely grateful for your support. The financial contributions will go a long way towards replacing the machine and even the necessary tech support time (like getting information from my backups and moving it onto the laptop I am using now, as well as setting up the new machine).
The laptop is still missing. I have been calling the two police stations where taxi drivers leave lost property with no luck. However, it is more likely, if a passenger gave the laptop to the cabbie, that he dropped it off at the fleet garage when he turned his car back in. My understanding is the garages keep lost property for a bit, but how long "a bit" is is a mystery.
My building does have cameras out front, and the Friday evening doorman suggested having the office check the footage to see if they could read the cab number. If so, then I could track down the driver and the garage.
I hate making yet another request, but I could also use a lead for a new Mac person. I had a good one before, who worked for TekServe up until its closure, but he moved to Japan. One reader had a very enthusiastic recommendation….for a person who charged more than three times as much per hour! I do want to get someone who is capable, but my experience suggests that paying Tiffany rates isn't necessary. So any suggestions very much appreciated. If you have any ideas, please e-mail me at "yves-at-nakedcapitalism-dot-com" with "Mac support" in the headline.
Thanks again!
–Yves
Parker Solar Probe: Spacecraft that will 'touch the sun' is successfully launched Independent
Builder demolishes newly-built cottages in Buntingford 'in revenge for not being paid' Metro.uk
Amid heat wave, rare flamingos lay first eggs in 15 years Boston Globe (furzy). See related video below.
It's Tough Being a Right Whale These Days Atlantic
"To understand magnetism is to understand how the universe and Earth came to be" New Humanist
A warmer world means a greater risk rain lands on snow, triggering floods Ars Technica
'Fallout 76' deals with trolls by making them part of the game Endgadget. J T McPhee: "How to incentivize pro-social behaviors? Extra loot for killing the antisocial?? 'Of course, it's hust a game…'"
'They be pirates' WaPo
Can Aboriginal ecotourism save communities as companies eye land? Al Jazeera
Jakarta, the fastest-sinking city in the world BBC
Burn, Baby, Burn
Costs of Extreme Heat Are Huge, But Hard to Quantify Climate Liability News
Brexit
Brexit: the Dunkirk Option EUReferendum.com
Iran
America is turning up the pressure on Iran – and we want global Britain to stand with us Telegraph Op-ed by US Ambassador.

The art of the Iranian deal: How Trump can talk to Tehran Al Jazeera

Who Profits From Iran's Oil Major Exodus? OilPrice. com
Syraqistan
Explosion at makeshift arms depot kills at least 39 people in Syria Independent
Turkey
Turkish lira drops further as investors await action plan FT

Asian shares, euro trampled as Turkish rout spreads Reuters

Turkey opens investigation into 'fake news' as lira drops FT
Frackers Burn Cash to Sustain U.S. Oil Boom WSJ
For Voters Sick of Money in Politics, a New Pitch: No PAC Money Accepted NYT
The New Business Banker: A Private-Equity Firm WSJ
Big Brother IS Watching You Watch
In-vehicle wireless devices are endangering emergency first responders Ars Technica

Lawsuit Claims the ACT Sells Students' Disability Data to Colleges Motherboard
Health Care
"Right to Try" Is a Cruel Farce Jacobin
Trump Transition
Conway: Trump White House requires nondisclosure agreements Politico

Trump: Planned boycott by Harley-Davidson owners 'great' The Hill

Lax state ethics rules leave health agencies vulnerable to conflicts Politico
Gunz
Lawmakers struggle with rise of untraceable 'ghost' weapons FT

WHAT TRAUMA DOCS KNOW Chicago
Class Warfare
More Americans are defaulting on their credit cards: analyst NY Post (furzy)

Betsy DeVos's summer home deserves a special place in McMansion Hell Vox. Kate Wagner.

Throwing Children Away: The School-to-Prison Pipeline American Conservative
MINN.'S MOST RURAL DISTRICTS OFFER DIVERGING VIEWS OF U.S. UNDER TRUMP'S TARIFFS Daily Yonder
China?
WHERE DOES IMRAN KHAN'S GOVERNMENT STAND ON CHINA'S BELT AND ROAD? SCMP

Could a pipeline of peace help unite Northeast Asia? Asia Times

Why China cannot rely on consumers to spend their way out of the trade war SCMP
India
With Palm Oil Expansion, India is Blazing a Trail to a Parched Future The Wire

Undoing a legacy of injustice The Hindu

Media freedom in the Modi age: The cat-and-mouse game is set to get more fierce as 2019 nears Scroll.in
Antidote du jour: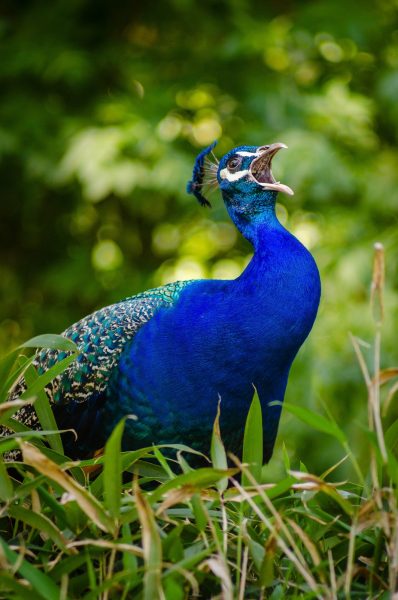 And, a bonus video, Andean flamingo mating dance:
See yesterday's Links and Antidote du Jour here.