Guy who says dinosaurs were on Noah's Ark tapped to review Arizona's evolution standards AZ Central
Sex, Lies, and Grappling Hooks: How Parasitic Beetles Trick Bees National Geographic
Google China Prototype Links Searches to Phone Numbers The Intercept. Well, I'm sure two-factor identification with one factor a phone number will never be used to achieve the same goal in this country. Because that would be evil.
Google Employees Are Quitting Over The Company's Secretive China Search Project Buzzfeed. Leaving the dregs behind…
Uber glitch leaves drivers unpaid and frustrated Associated Press
Theranos closes deal with Fortress to shut down embattled firm MarketWatch
3 Investments That May Have Hit Their Peak NYT. Three asset classes: private equity, venture capital, and private real estate.
Why Is Virtual Reality Interesting for Philosophers? Frontiers in Robotics and AI
Brexit
Syraqistan
Syria says it shot down Israeli missiles over airport FT

The Dike Breaks – Netherland Ends Support For "White Helmets" Terrorist Propaganda Moon of Alabama

America's Death Trail in Yemen, and the Importance of Showing Graphic Images of War Walter Bragman, Paste. If we can trust their provenance, yes.
China?
This thread on Xinjiang and the Uighers seems useful:

How do we know what we know about what is happening in Xinjiang? The gov won't be honest on the podiums, so where do we find out what is up?

There are 5 streams of info:

[1/x]

— T. Greer (@Scholars_Stage) September 15, 2018
Imperial Collapse Watch
The price of precarious labour in contemporary warfare OUP Blog
Trump Transition
The Watergate 'Road Map' and the Coming Mueller Report Lawfare

FEMA to test 'Presidential Alert' system next week NBC

Our System Is Too Broken to Assess the Sexual Assault Claim Against Kavanaugh Slate
Why Did the New York Review of Books Publish That Jian Ghomeshi Essay? Slate
Puerto Rico
Hurricane Maria was a manmade disaster. Hundreds of families told us what really happened Quartz
Democrats in Disarray
Money Talks. Will the G.O.P. Listen? Bari Weiss, NYT
The Threat to Democracy Isn't Coming From Its People Slate. Response to The Atlantic's Jeffrey Rosen on "mob rule."
Shooters are twice as deadly when a semiautomatic rifle is in the mix, study finds Los Angeles Times. So the techology is working as designed.
The Crash Ten Years After
Black Injustice Tipping Point
We Want Black Students, Just Not You: How White Admissions Counselors Screen Bllack Prospective Students (PDF) American Sociological Association
Class Warfare
A new authoritarian axis demands an international progressive front Bernie Sders, Guardian

If Jeff Bezos wants to help low-income people why not just pay them better? Guardian

Sorry, Not Sorry Boston Review. Boots Riley is an interesting figure.
Severe Typhoon Mangkhut: signal No 10 raised as Hong Kong braces for waves up to 14m high South China Morning Post
Florence's SC forecast felt so unpredictable. But the NHC nailed it. Post and Courier
Dire Flood Threat for the Carolinas as Florence's Record Rains Continue Weather Underground
Don't Condemn People Who Don't Evacuate for Hurricane Florence Scientific American (KS). Or in cartoon form:
Evacuation is a privilege pic.twitter.com/K4ZU5Lp26x

— BASH (@BayouStreetMed) September 15, 2018
Antidote du jour (via):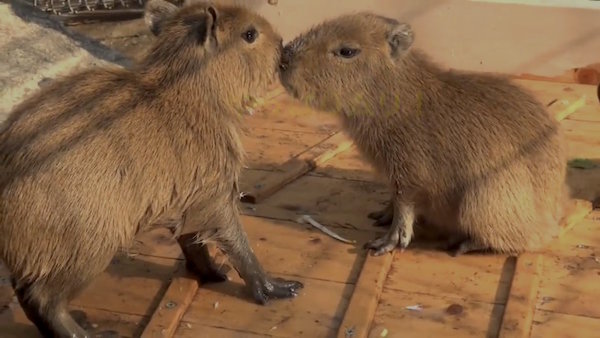 See yesterday's Links and Antidote du Jour here.