Carlsberg replaces plastic six-pack rings with glue Treehugger
Would-be monkey thief sentenced for Wellington Zoo break-in New Zealand Herald
Jocelyn Bell Burnell wins $3 million prize for discovering pulsars Ars Technica (The Rev Kev)
Study shows how exercise generates new neurons, improves cognition in Alzheimer's mouse Medicalxpress (Chuck L)
Witches accuse Sephora of cultural appropriation as branch launches 'witches kit' Metro.co.uk (Dr. Kevin)
Robots can develop prejudices just like humans Tech Crunch (David L)
Bat-inspired robot uses ultrasound to navigate unfamiliar environments New Atlas (David L)
Jair Bolsonaro, Brazil's presidential front-runner, stabbed at rally BBC
Brexit
Brexit: emergency planning EUReferendum.com

Britain has no hope of catching up with China in Africa The Conversation
China?
North Korea
North Korea turns 70: all eyes on missile displays at upcoming military parade The Guardian
India
Section 377 verdict: What you need to know about SC's decision to decriminalise homosexuality Scroll.in

India, US Hold Two-Plus-Two Talks, to Expand Global Strategic Cooperation The Wire

Two Years Ago, India Lacked Fast, Cheap Internet—One Billionaire Changed All That WSJ
Why the 'fragile five' emerging market currencies have alarm bells ringing again SCMP (furzy)
UCLA's Patent War in India Prevents Access to Prostate Cancer Treatment Worldwide TruthOut
NHS charging for overseas visitors – wrong on every level OpenDemocracy
The Loneliness Effect US News and World Report
Facebook Fracas
Twitter Bars Alex Jones and Infowars, Citing Harassing Messages NYT (The Rev Kev)
Redstones, Moonves Inch Toward Finale of Long-Running Drama Bloomberg
Tesla, Musk sought to 'burn' Citron, other short-sellers – lawsuit Reuters (The Rev Kev)
Impostor Syndrome leaves most tech workers feeling like a fake CNET (David L)
And Now, Ashton Kutcher Talks About Scooters And Disruption DealBreaker. The embedded video is worth your time– certainly made me chuckle.
Scooter use is rising in major cities. So are trips to the emergency room. WaPo
Class Warfare
NY, NJ Attorneys General to Probe Catholic Church's Handling of Abuse The Daily Beast (David L)
The Supremes
SUPREME COURT TO DECIDE WHEN STATES MAY BE SUED IN OTHER STATES' COURTS National Conference of State Legislatures (UserFriendly)
Trump Transition
In new film, Michael Moore compares Trump to Hitler. And he's not so crazy about Obama either. WaPo. More interesting than the headline– and Moore's critique goes much wider than Trump.

Elizabeth Warren: Time to use 25th Amendment to remove Trump from office CNN
Antidote du Jour: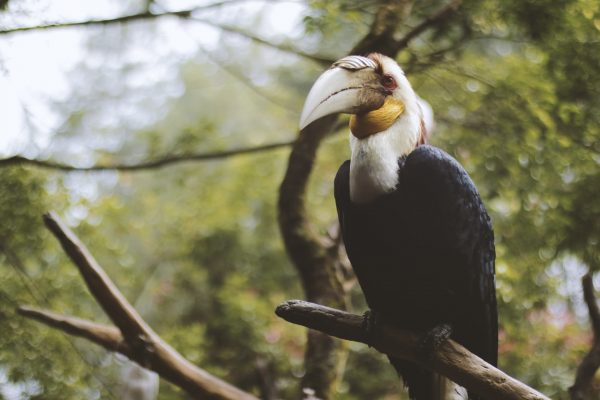 See yesterday's Links and Antidote du Jour here