By Lambert Strether of Corrente.
Trade
"Tariffs are not slowing down retail imports" [Supply Chain Dive]. "Retailers 'are not able to quickly or easily change their sourcing,' Jonathan Gold, NRF vice president for supply chain and customs policy, said in a statement. As a result, many businesses will continue to import products from production facilities in China. Consumer demand will keep imports high — NRF projects 2018 holiday sales will increase up to 4.8% over 2017 figures."
"The trade deal formerly known as NAFTA — the U.S.-Mexico-Canada Agreement — may not be a slam dunk among voters, but it's getting a slightly favorable reaction in a new POLITICO/Morning Consult poll released this morning. Of the 2,189 voters surveyed, 32 percent said the new pact would have a much better or somewhat better impact on U.S. consumers. Twenty-three percent of respondents said it would have no change, 12 percent said it would be worse or much worse and 32 percent had no opinion on the question" [Politico]. "When it came to the new agreement's potential impact on manufacturing workers, 38 percent said it would be much better or somewhat better. Only 8 percent thought it would be worse or much worse, 21 percent predicted no change and 33 percent had no opinion.
Politics
2020
See, we're already looking ahead to 2020. It's like Christmas Carols in the stores before Halloween, but what can I do?

"Weighing 2020 Bid, Michael Bloomberg Registers as a Democrat" [Bloomberg]. "Bloomberg, 76, has been a political independent since abandoning his Republican Party registration in 2007. He has said he is considering running for president as a Democrat — making this one of his most overt moves to date toward a possible White House campaign." • Just what the country needs: Another squillionaire with bright ideas. Surely somebody else from the Great State of New York is available?

"Bernie Sanders will hit Iowa and South Carolina in 9-state midterm campaign blitz" [CNN]. "Sen. Bernie Sanders will campaign for Democratic candidates across the country this month at more than 15 planned events in nine states — including a number of presidential primary hot spots…. Sanders is slated to hit the ground in a series of key 2020 primary and general election states, including Iowa — he'll make three stops there over two days for J.D. Scholten, who is challenging GOP Rep. Steve King — and Columbia, South Carolina, for a rally with Our Revolution, the group that emerged from Sanders' 2016 presidential campaign. He will host a pair of town halls, in Iowa and Indiana, to warn against cuts to Social Security." • I'll be especially interested to see how Sanders performs in South Carolina ("The FIrewall State").

"The 'Female Obama' Tries to Be Just Familiar Enough" [Bloomberg]. "During the Kavanaugh hearings, she flashed her prosecutorial background, asking sharp, direct questions. There was one point of confusion when she repeatedly asked, and Kavanaugh repeatedly ducked, whether he had discussed the investigation of Trump campaign links to Russian election interference by special counsel Robert Mueller with anyone at the law firm that represents Trump. The issue was left hanging puzzlingly in the air and the exchange ended, as her hometown newspaper the San Francisco Chronicle put it, 'with a thud.' Republicans accused her of demagoguery. Democrats were delighted. "Did she kick ass on the Senate Judiciary Committee?" Ohio Senator Sherrod Brown asked a cheering crowd at a weekend political event." • Holy moley. Harris muffs the RussiaRussiaRussia play, and lets the Republicans get away with a rigged FBI investigation. To cheers!

"Democrats warily eye Avenatti's flirtation with 2020 bid" [Associated Press]. "On Monday, Avenatti formally launched a federal political action committee, The Fight PAC, giving him the ability to support Democratic candidates up and down the ballot, pay for political travel and build a list of supporters. The PAC will not accept money from corporate PACs. Avenatti's PAC is being advised by Tracy Austin, a Los Angeles-based fundraiser who has helped several California Democrats, including Gavin Newsom, Antonio Villaraigosa and Xavier Becerra; Stephen Solomon, a digital media strategist; and Adam Parkhomenko, an aide to Hillary Clinton's 2016 campaign and the Ready for Hillary PAC that preceded her campaign. During his visits to Iowa and New Hampshire, the first two contests on the presidential calendar, Avenatti has also sought out local consultants and party leaders familiar with the caucus and primary races." • Entertainment value, at the very least. Perhaps he'll end up playing a bit part like Chris Christie, who ruined Marco Rubio's chances by turning him into a.robot in debate.

"The Democrats' Little Bighorn" [Patrick Buchanan, The American Conservative]. "After a 50-year siege, the great strategic fortress of liberalism* has fallen. With the elevation of Judge Brett Kavanaugh, the Supreme Court seems secure for constitutionalism—perhaps for decades…. And the triumph is President Trump's. To unite the party whose nomination he had won, Donald Trump pledged to select his high court nominees from lists prepared by such judicial conservatives as the Federalist Society. He kept his word and, in the battle for Kavanaugh, he led from the front, even mocking the credibility of the main accuser, Christine Blasey Ford. Trump has achieved what every GOP president has hoped to do since the summer of '68…." • Leaving aside "constitutionalism," Buchanan, that horrible old reprobate, is correct; Trump delivered bigly for his party and his base. Sometime one wonders who the real revolutionaries are, eh? NOTE * I would have thought the strategic fortress was the New Deal, but liberal Democrats keep trying to make a Grand Bargain to get rid of it, so I guess not.

"Donald Trump And The Return Of Rockefeller Republicanism" [Ed Harrison, Credit Writedowns]. (From 2016, recently boosted by Harrison on the Twitter.) "What Trump has promised to do is 'drain the swamp' and stamp out this corporatism while returning some semblance of certainty and dignity to working class people. He hasn't said exactly how he intends to do that. But he won the Presidency on this promise. I would suggest that to do as he wants, he will have to force the Republican Party out of one of its default economic positions. There are four: 1. Less government is good. 2 Deficits are bad. 3. Lower taxes are better than higher taxes 4. Free trade is good." • In fact, he forced them out of #2 and #4….. Trump has one chance to make his mark. If he misses, recession could loom and in two years' time, voters will make him pay." • This is an interesting read, especially in the light of the atmosphere of 2016.

ME Senator: "Obama's pick for UN ambassador has ties to Maine" [Seacoast Online] (2008). "Susan Rice, a foreign policy expert who served as an adviser to Obama's campaign, is the daughter of Lois Dickson Rice, a Maine native who grew up in a prominent Portland family. The family has a summer home in Lincolnville and Rice is a frequent visitor." More from her New Yorker interview here. Wikipedia: "Rice was born in Washington, D.C…. Rice was an athlete, student council president, and valedictorian at National Cathedral School in Washington, D.C. She attended Stanford University. Awarded a Rhodes Scholarship, Rice attended New College, Oxford." And so on. I missed Rice's backstory for a couple of reasons. First, Google failed me. When I searched a few days ago, literally none of this came up, and so I relied on Wikipedia. Second, I had no reason to regard Rice as a Mainer. For example, Google gives exactly one (1) hit on for "Susan Rice" at the Bangor Daily News, and the story isn't about Maine. The Google "Custom Search" at the Bangor Daily News — incidentally showing how crapified Google Search has become — gives several pages of hits, a few relevant, but none where Rice expresses views on policy issues of interest to Mainers (whether deindustrialization, the opioid crisis, Medicaid expansion, rotten broadband, or anything else). So why would I think she's from the state, or has any interest in it? I do understand how the professional 10% that is the Democrat base — especially in Portland — would salivate at the prospect of an Obama administration national security apparatchik being parachuted in from the Beltway, especially an honest-to-gawd ☑ black ☑ woman — whose ascriptive identity makes her progressive, just like [genuflects] Obama, right? — but miss me with this trial balloon until Rice expresses some views on policy. Does she support #MedicareForAll, for example?
2018
26 days until Election Day. 26 days is a long time in politics. And remember that October is the month of surprises!

"Portrait of a Campaign" [Idle Words]. "While claiming to seek victory, the Democratic leadership has instead created a consulting and fundraising complex that incentivizes narrow defeat. The people responsible for losing the 2016 election were promoted, not purged. If we somehow manage to win in spite of them in 2018, we need to bring the whole corrupt edifice down." • Well worth a read for the devastating description of the Democrat party apparatus.

"The Kavanaugh confirmation and the US midterm elections" [WSWS]. "[T]he Democrats chose to focus entirely on a 36-year-old unproven and likely unprovable allegation of sexual misconduct, dating back to the nominee's teenage years. They embraced this issue eagerly in the hopes of currying favor in the November elections with a narrow stratum of upper-middle-class women for whom the #MeToo campaign has become the vehicle for gaining status, influence and access to wealth and power. This has allowed the Republicans—a party that fervently supports police violence, the persecution of immigrants and massive domestic spying—to posture as the defenders of such core democratic rights as the presumption of innocence." • Well played, all.

"Voter ID Law in North Dakota Upheld by U.S. Supreme Court" [Governing]. "The Supreme Court on Tuesday refused to toss out an appeals court order that allows North Dakota to enforce its voter ID requirement during the 2018 elections….. The challengers argued the new rule disenfranchises a disproportionate share of the population because many Native American voters live on reservations without standard addresses." • Instead, they use PO Boxes. For ND readers, the Twitter has a workaround:

North Dakota Native voters who do not have a residential address: here are instructions so you can vote in the midterms. Please print this off and share with others who don't have internet. Call this number if you have questions: 1-701-255-0460 pic.twitter.com/AYQWmx0uU2

— Ruth H. Hopkins (@RuthHHopkins) October 9, 2018

Yes, yes, this hurts potential Democrat voters disproportionality, but this kind of thing happens because Democrats don't regard protecting and expanding the voter rolls as a core party function. Did they think the Norms Fairy was going to protect them?

"Citing Michael and online glitches, groups sue to extend voter registration deadline" [Miami Herald]. "Complaints multiplied from people who say the state's online registration portal was not working. The portal, which was a year old on Oct. 1, has had glitches before but never this close to a voter registration deadline, and it prompted threats of legal action."
Please Kill Me Now
"Dems eye ambitious agenda if House flips" [The Hill]. "Democratic committee leaders are ready to roll out an ambitious legislative wish list if the House majority flips in next month's midterm elections. After eight years in the minority, Democrats have big plans, from shoring up ObamaCare and Dodd-Frank financial rules to protecting "Dreamers" and the integrity of elections." • "Shoring up ObamaCare" is an "ambitious agenda"?
Realignment and Legitimacy
"Kavanaugh is one more step in America's cycle of self-destruction" [Elizabeth Bruenig, WaPo]. "[T]he massive dysfunction in the U.S. political system is… multifarious. But one of its main sources is that everyone thinks that everyone else involved in politics is constantly, openly lying, and they're right." • Not a new thought, but well expressed by Bruenig.

"Climate politicking isn't working. We need climate civil disobedience" [Bill McKibben, Los Angeles Times]. "[M]uch of what progress has been made toward mitigating climate change has largely come through protest. When demonstrators went to jail in record numbers against the Keystone XL pipeline, they not only stopped its construction but fired up people around the world to take similar steps against every new piece of fossil fuel infrastructure: Kayakers blocked Shell's drilling rigs in the Seattle harbor, for example, which led to the company's retreat from plans to open the Arctic to oil drilling. Pension funds and endowments worth $7 trillion have begun divesting their holdings in fossil fuel companies — Shell said in a recent report to shareholders that that movement had become a 'material risk.' In other words, protest has weakened the very industry that has made political progress on climate change all but impossible. And like peaceful protest during the civil rights movement, civil disobedience has helped shift the zeitgeist away from the idea that coal, oil and gas are the natural and obvious sources of power for our societies. Protest helps overcome the inertia that is slowing our transition to cheaper solar and wind power. If normal politics ever does work on the issue of climate change, it will be in part because it's been prodded by the unconventional kind."

"How the left stopped being a party of the working class" [Mainly Macro]. "The implication for parties on the left are that party members were increasingly from the educated middle class rather than working class, and this has gradually changed the structure, platforms and leaders of left parties. Together with the decline in trade unions, the counterpart to this will be a less visible representation of the working class. Piketty describes this as the emergence of the "Brahmin Left" elite, which can be compared to the "Merchant" elite on the right." • A tidy formulation.

"To Heil, or Not To Heil, When Traveling in the Third Reich" [Long Reads]. "'I can still feel the surprise that shook me in Lüneburg when Matthew gave the Nazi salute at an improvised shrine containing a bust of the recently deceased Hindenburg.' It was, his companion suggested, a simple act of politeness like taking off one's hat when going into a church." • An excellent compilation, well worth reading for the normality of it all.
Stats Watch
Producer Price Index (Final Demand), September 2018: "A big jump in transport services headlines what is otherwise, however, another benign producer price report" [Econoday]. "The isolated pressure for transportation and shipping aside, this report isn't showing any sustained pressure at all and contrasts starkly with the highly elevated indications for input costs in most anecdotal surveys." And: "The Producer Price Index declined year-over-year. Food and energy prices did moderate – but services inflation rose lead by transportation / warehousing. The decline in inflation was as expected" [Econintersect].
Wholesale Trade, August 2018: "Inventories at the wholesale jumped a very strong 1.0 percent in August" [Econoday]. "There is no danger of unwanted inventory overhang as wholesalers appear to be struggling to keep up with demand." And: "Overall, I believe the rolling averages tell the real story – and they declined this month. Even with this month's decline of the unadjusted data, the short term trends are showing an improving cycle beginning in 2016. Inventory levels this month are are the high side of normal – but not recessionary" [Econintersect]. "To add to the confusion, year-over-year employment changes and sales growth do not match."
Atlanta Fed Business Inflation Expectations, October 2018: "Jerome Powell points strongly to the importance of inflation expectations as central to keeping actual inflation stable. And year-ahead inflation expectations at the business level are as strong as they have been this expansion" [Econoday]. "Yet the results do contrast with actual inflation as this morning's report on producer prices was once again subdued."
MBA Mortgage Applications, week of October 5, 2018: "Purchase applications for home mortgages fell" [Econoday].
Retail: "Sears said to hire advisers as it prepares to file for bankruptcy" [MarketWatch]. "Sears, which has been losing money for years, has $134 million in debt due on Monday. Edward Lampert, the hedge-fund manager who is Sears's chairman, chief executive, largest shareholder and biggest creditor, could rescue the company, as he has done in the past by making the payment. But Lampert is pushing for a broader restructuring that would include shaving more than $1 billion from Sears's $5.5 billion debt load, selling another $1.5 billion of real estate and divesting $1.75 billion of assets, including the Kenmore appliance brand, which he has offered $400 million to buy himself." • Doesn't this sound suspiciously like self-dealing? Am I missing something here?
Retail: "Jockeying over toy supply chains this holiday season will get deeply serious. The collapse of retailer Toys "R" Us has its rivals fighting over billions of dollars in holiday toy sales now up for grabs…., and the battle will focus on how sellers manage their inventory during the critical shopping season. Getting the right goods in the right place has become more complicated without a single toy superstore to consolidate sales and set the pattern for hot-selling surprises that can take over the season" [Wall Street Journal]. "Toys "R" Us could stock up late into the season because it could afford to carry unsold inventory into the next year/"
Honey for the Bears: "My view is new home sales and housing starts are two of the best leading indicators for the economy (but not always)" [Calculated Risk]. "Conclusions: 1) New Home Sales appears to be an excellent leading indicator. 2) Currently new home sales (and housing starts) are up year-over-year, and this suggests there is no recession in sight." • Well worth a read; all the predictions of a recession in two years — isn't that a lot like market timing? — are causing my countersuggestibility to kick in.
Black Injustice Tipping Point
"White Woman Calls Police on Black Man Babysitting Two White Children" [GritPost]. "Corey Lewis was stopped in front of a Walmart in Cobb County, Georgia (just outside of Atlanta) with the two children he was babysitting. When he denied a white woman's request to speak with the children to see if they were okay, she called the police on him. Lewis — who works as a youth mentor — didn't know the police had been called on him until one showed up outside of his home. The white woman followed him all the way there. The police even admitted that they were called because the children were white and the man babysitting them was black." • There seems to be a steady dripo-drip-drip of this kind of story, and by no means only from Georgia.
The 420
Dang:
Legalization of cannabis is more popular among men than it is among women. And it's more popular among white people, than it is among blacks and Hispanics https://t.co/tt8GPh0lfl pic.twitter.com/uqFs9hiwb0

— Joe Weisenthal (@TheStalwart) October 9, 2018
Health Care
"Donald Trump: Democrats 'Medicare for All' plan will demolish promises to seniors" [Donald Trump, USA Today]. "Republicans believe that a Medicare program that was created for seniors and their entire lives should always be protected and preserved." • No. Federal taxes do not fund Federal spending. Tactically, Trump — or whoever wrote the piece — is playing up the real structural split in the Democrat Party between liberals and the left. It will be interesting to see if liiberals throw the left under the bus in response by, say, backtracking on #MedicareForAll. I'm guessing yes.
Class Warfare
"Manufacturers cite a 'workforce crisis' as the top threat to business" [Supply Chain DIve]. "Of the 718 NAM members surveyed, 45.4% said "the inability to attract and retain workers is the biggest threat to my business." One in four respondents said they turned down new business due to this challenge, while one in three said they held off on expansion plans for the same reason." • It's almost like the forces of production are being held back by the relations of production, isn't it? 'Tis a puzzlement! Pay more money. Train people on the job. Make the workplace not shitty. Stop union-busting. None of this is hard.
"The rural New York town fighting to keep Amazon – and its promised jobs – out" [Guardian]. "Schodack, New York, a town of about 13,000 people just south of the state capital of Albany, is currently facing the possible construction of a 1m-sq-ft Amazon fulfillment center…. 'We all have paid residential tax rates in this neighborhood. They come in with corporations, give them huge tax benefits, and screw everyone else who lives here and the water supply,' said Marci Brunner, a leader of the Birchwood Association with her husband Adam. 'We are trying to protect the environment and the quality of life, not just for us but everyone in Schodack and the local areas that will be impacted by this.'" • The town acquifer is right under the site. Smooth move, Jeff. Any readers from Schodack?
News of the Wired
As who would not be:
i'm completely here for Cat Diagrams pic.twitter.com/nfNl4YwbeE

— Graviscera (@gravislizard) August 31, 2018
* * *
Readers, feel free to contact me at lambert [UNDERSCORE] strether [DOT] corrente [AT] yahoo [DOT] com, with (a) links, and even better (b) sources I should curate regularly, (c) how to send me a check if you are allergic to PayPal, and (d) to find out how to send me images of plants. Vegetables are fine! Fungi are deemed to be honorary plants! If you want your handle to appear as a credit, please place it at the start of your mail in parentheses: (thus). Otherwise, I will anonymize by using your initials. See the previous Water Cooler (with plant) here. Today's plant (TH):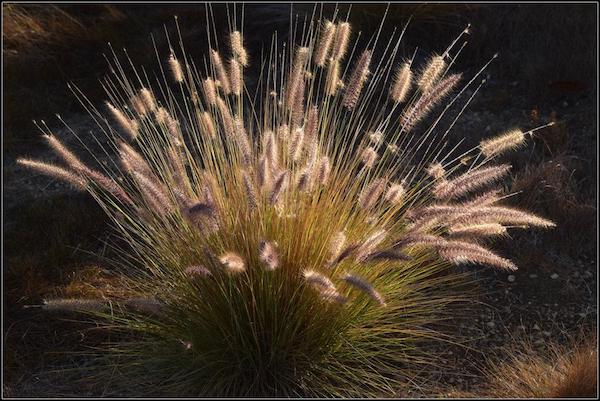 TH writes: "I'm always pleasantly reminded of exploding fireworks when I see sunlit fountain grass!"
* * *
Readers: Water Cooler is a standalone entity not covered by the annual NC fundraiser. So do feel free to make a contribution today or any day. Here is why: Regular positive feedback both makes me feel good and lets me know I'm on the right track with coverage. When I get no donations for five or ten days I get worried. More tangibly, a constant trickle of small donations helps me with expenses, and I factor that trickle in when setting fundraising goals. So if you see something you especially appreciate, do feel free to click the hat!

To give more, click on the arrow heads to the right of the amount.
If you hate PayPal — even though you can use a credit card or debit card on PayPal — you can email me at lambert [UNDERSCORE] strether [DOT] corrente [AT] yahoo [DOT] com, and I will give you directions on how to send a check.