This is Naked Capitalism fundraising week. 694 donors have already invested in our efforts to combat corruption and predatory conduct, particularly in the financial realm. Please join us and participate via our donation page, which shows how to give via check, credit card, debit card, or PayPal. Read about why we're doing this fundraiser and what we've accomplished in the last year, and our current goal, supporting the commments section.
9 things you might not know about South Australia's corpse flower Government of South Australia (EM). With time-lapse video, although visuals are hardly the point.
Sears Goes Bankrupt, Mired in Debt and Deserted by Shoppers Yahoo News. The Bangor Mall Sears was absolutely the most depressing store I've ever been in, with a visibly demoralized staff. So much for the "anchor tenant."
U.S. Households Are Overly Invested In Equities Econintersect. Big if true.
UN Says Climate Genocide Is Coming. It's Actually Worse Than That. New York Magazine
Five graphics from Google show how carbon-intensive its data centers really are Ars Technica
Bitcoin must die Slugger O'Toole
Pension risk assessment standards on deck Pensions & Investments
The U.S. Needs to Crack Down on White-Collar Crime Bloomberg. Film at 11.
Angry management: The dark side of Santander's new boss Financial News
Brexit
A false-alarm terrorist attack in London shows how emotion is conquering reality Quartz [musical interlude].
The New Face of the Eurozone Bailout Fund Der Spiegel. But there was a… snag.
Italy's defiant budget challenges EU's rule book FT
In Bavaria, Green Could Be King Foreign Policy
Merkel's Bavarian ally suffers historic loss in state vote Handelsblatt
Julian Assange's communications partly restored by Ecuadorian government ITV
Syraqistan
Is This the Break With Saudi Arabia We've Been Waiting For? The American Conservative

US, European powers threaten Saudi crown prince after Khashoggi murder WSWS

Trump and the boy king: Mohammed bin Salman's reign is over before it even began Middle East Eye

Reality Breaks Up a (Saudi) Prince Charming's Media Narrative NYT. "We're an empire now, and when we act, we create our own reality." —Karl Rove

Breakingviews – Cox: Global finance has a Saudi Arabia problem Reuters

They tell jokes:

Most popular joke on Arab social media these days:

Trump to King Salman: Pay us $ 100 billion, we will say Khashoggi was killed outside the Saudi consulate. Make it $200 billion, we will blame Iran for it.

— Dana N. Jaf (@TheDanaJaf) October 14, 2018

Bernie Sanders: US should pull out of war in Yemen if Saudis killed journalist The Hill. C'mon, Bernie. Who wants that?

Israel fines New Zealand women $18,000 for urging Lorde concert boycott Guardian
China
Desperate Chinese middle class take big risks to move money, and themselves, overseas South China Morning Post

The World According to China The Diplomat

China DataView: What is behind phone buying in smaller cities? FT
Chasing bees from Bengal to Chhattisgarh People's Archive of Rural India
Trump Transition
Special Regulations, Areas of the National Park System, National Capital Region, Special Events and Demonstrations Regulations.gov. Comments close today.

From climate change to China to Kavanaugh, here's what Trump told '60 Minutes' MarketWatch

Ten Typical Days in Trump's America LRB. It's not "Trump's America," any more than it was "Obama's America," or "Bush's America," or would have been "Clinton's America." How I hate that locution! Still, despite the headline, the article is worth a read. America is a busy place!

Stormy Daniels Didn't Want to Be Anybody's Hero "It was funnier when he wasn't the president." The Cut

Move over 'grassy knoll,' the Trump-Russia bank tale joins unproven conspiracies list John Solomon, The Hill

Senate Confirms 15 Judges for the Federal Bench Courthouse News. Details on those confirmed.
Little Rock's dangerous and illegal drug war WaPo. As opposed to the safe and legal drug war.
Health Care
Death or Debt? National Estimates of Financial Toxicity in Persons with Newly-Diagnosed Cancer The American Journal of Medicine. "At year+4, financial insolvency extended to 38.2%, with several consistent socioeconomic, cancer-related, and clinical characteristics remaining significant predictors of complete asset depletion." Once the organism is sucked dry, the parasite retracts its mandibles, discards the husk, moves on to the next warm body, and the cycle renews.

Cuba has a lung cancer vaccine. Many U.S. patients can't get it without breaking the law USA Today. From January, still germane.
Imperial Collapse Watch
How saving the liberal world order became harder Wolfgang Münchau, FT. Once, it was unusual to see an FT columnist with their hair on fire, at least since the last crisis.
Unprotected Pro Publica
Maryland's poor plan for public-prive [sic] partnership toll roads WaPo. Maybe WaPo could rescue some of the copy editors the Times heaved over the side.
Class Warfare
Billionaires Are the Leading Cause of Climate Change GQ

Billionaire Bureaucrats Jacobin
Stitches in time: The history of the world through the eye of a needle The Specator
Antidote du jour (via):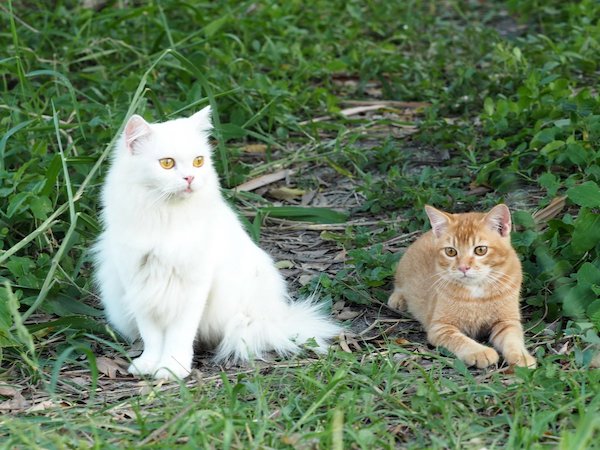 Leveling up my cat game: "This Photo Of A Cat Wearing Cookie Monster Pyjamas Was Accidentally Emailed Out By The US State Department":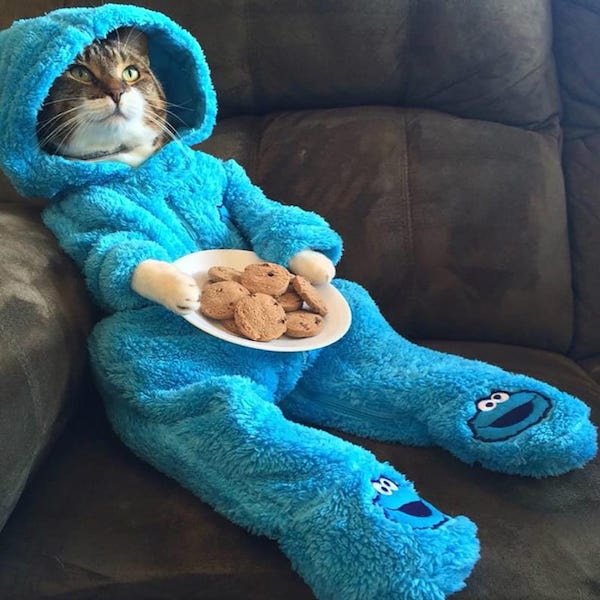 See yesterday's Links and Antidote du Jour here.