This is Naked Capitalism fundraising week. 1541 donors have already invested in our efforts to combat corruption and predatory conduct, particularly in the financial realm. Please join us and participate via our donation page, which shows how to give via check, credit card, debit card, or PayPal. Read about why we're doing this fundraiser and what we've accomplished in the last year, and our current goal, more original reporting
World's oldest intact shipwreck discovered in Black Sea Guardian. Kevin W:
This got the blood racing. The deep waters of the Black Sea are anoxic meaning there is very little oxygen present. Thus the life forms that would normally eat those timbers cannot survive there. If a ship goes down in those seas, they can stay intact like this one to an incredible degree. The coils of rope are still there along with the bones of the monkfish being eaten by the crew at the time the ship went down. Amazing.
Air Force removes baptism from basic training graduation requirements Duffle Blog (Kevin W)
Hubble Telescope's Broken Gyroscope Seemingly Fixed After Engineers Try Turning It Off and On Again Gizmodo
Here's what the quantum internet has in store Nature (David L)
We Are All Lawyers Now – The Rise of the Legalish Artificial Lawyer
Y Combinator plans to back carbon removal ventures MIT Technology Review (furzy)
Massive Study Finds Eating Organic Slashes Cancer Risks EcoWatch (Glenn F). The study.
More than one-third of Americans report eating fast food every day Axios. More prevalent at higher income levels.
Six children dead in virus outbreak at US health centre BBC
The weed-killing chemical involved in a Monsanto lawsuit was found in Cheerios and Quaker Oat bars. Here's how worried you should be. Business Insider (David L)
Why a daily bath helps beat depression – and how to have a good one Guardian (Dr. Kevin)
North Korea
Guns and guards to be removed from Korean 'truce village' of Panmunjom Guardian
Leaders of Asia and Europe sit down for talks, not sanctions Asia Times
India
Can Narendra Modi Be Convicted of Corruption for the Renegotiated Rafale Deal? The Wire (J-LS)
Shaxson: Britain owes its pre-eminence as a financial centre to the combination of a strong legal system, which stops people stealing your money, with a weak regulatory one, which allows you to steal other people's," From Sunday Times review..

— Ann Pettifor (@AnnPettifor) October 22, 2018
Brexit
UK readies flotilla plan for supplies in no-deal Brexit Financial Times

Brexit transition could last for years, cabinet warned The Times. Looks like someone woke up to the fact that leaving the EU without a new trade deal is a crashout; a transition period just allows for much better prep. So someone apparently thinks the EU will nicely give a super duper long transition period so that the UK can get things all stitched up. CETA took seven years to negotiate and another to win provisional approval. The EU won't cut anywhere near that much slack. And a long transition period arguably violates WTO rules.

EU may offer British PM a UK-wide customs union RTE. Um, this does not sound new. Has the EU managed to convince the UK this is new? All that sounds new is how this non-starter might be papered up. Or have I heard too many ideas and lost track as to which were rumors and which were sort of real?

Up to 45 Labour MPs could rebel to back Theresa May's Brexit deal, claims Caroline Flint Yorkshire Post. Whip count still short. 50 Tories have put their names on the StandUp4Brexit website.

Fresh Cabinet split surfaces over post-Brexit immigration system City AM. Um, if the Withdrawal Agreement is 95% settled, this is supposedly settled. But now it might be retraded?

A shocked cabinet was today told no-deal Brexit may force government to own or operate lorry ferries, because freight through Dover and Channel Tunnel could fall 85% and we'd run out of vital goods, food and medicine https://t.co/gbFn5wsDxH

— Robert Peston (@Peston) October 23, 2018

The problem, as Richard North again explained yesterday, is that May's plan is something the EU will never accept, for good reason, and Corbyn is similarly clueless. Neither party has come to grips with the basics of trade arrangements.
Syraqistan
Big Brother is Watching You Watch
Trump Transition
Trump Defers to Congress on U.S. Response to Khashoggi Killing Bloomberg

Trump's Cuts to Central America Aid Will Lead to More Caravans Bloomberg (furzy)

Robert Mueller Reportedly Has Recordings Of Trump Aide Roger Stone Boasting About Coordinating With Wikileaks Inquisitur (David L)
Hollywood donors flood Dems with midterm cash The Hill
The Decline and Fall of Elizabeth Warren Benjamin Studebaker. UserFriendly: "Spot on."
Gavin Newsom Is Bullish On Single-Payer — Except When He's Not Kaiser Health News
Minnesota Poll: Wardlow now leads Ellison for attorney general Minneapolis StarTribune. UserFriendly: "I officially hate this woman."
Wren-Lewis insults medical science Lars P. Syll (UserFriendly)
12 relatives of GOP Nevada governor candidate pen op-ed opposing him The Hill (UserFriendly)
Bonds Flash a Warning Sign to the Fed Bloomberg (furzy)
Goldman arguing that the smart money has been exiting stocks and bonds since February's volatility spike, as measured by ETF flows. pic.twitter.com/BCWoWUawcR

— Tracy Alloway (@tracyalloway) October 23, 2018
Trump Steps Up Attacks on Fed Chairman Jerome Powell Wall Street Journal
Self-driving school bus test halted in US BBC (UserFriendly) and U.S. regulator orders halt to self-driving school bus test in Florida Reuters (EM)
Class Warfare
Silicon Valley's dirty secret: Using a shadow workforce of contract employees to drive profits CNBC
Antidote du jour. Tracie H: "Are those berries down there?"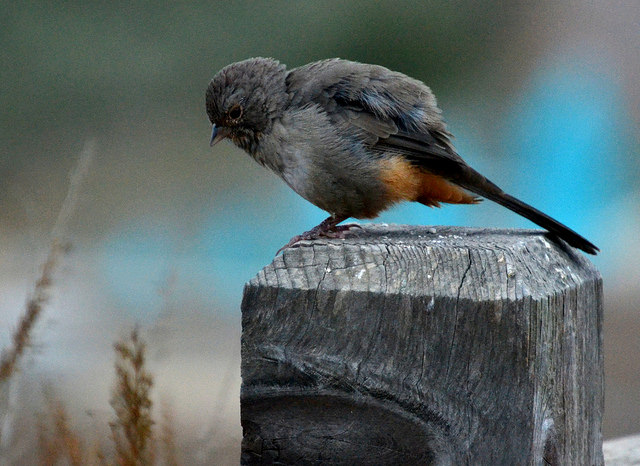 And a bonus antidote from Kevin W:
See yesterday's Links and Antidote du Jour here.