Neanderthals were upright individuals, skeleton proves Telegraph (KW).
Mountain birds on 'escalator to extinction' as planet warms AP (allan).
As Prairies Get Plowed for Biofuels, Greens Demand EPA Act Bloomberg
Best Way to Fight Climate Change? Put an Honest Price on Carbon Editorial Board, NYT. A Pigovian tax.
What if We're All Coming Back? Michelle Alexander, NYT. "Rather than imagining a scenario in which we're entirely ignorant of what the future holds, perhaps we ought to imagine that we, personally, will be born again into the world that we are creating today through our collective and individual choices."
The Global Economy's Three Games Jean Pisani-Ferry, Project Syndicate
Private equity: Apollo's lucrative but controversial bet on insurance FT
Commentary Human element is still key The Bond Buyer
Another Tesla with Autopilot crashed into a stationary object—the driver is suing Ars Technica
Brexit
Brexit: expecting the worst EU Referendum. Structural issues in the UK's internal supply chain.

IATA issues alarm about Brexit impact on global supply chains Logistics Management

Employers must check EU workers' status under no-deal Brexit, says immigration minister Sky News
How the ECB could help Italy — and why it won't Financial News
Syraqistan
U.S. Says Talks to End Yemen's War Must Start in November Bloomberg

Crown prince Mohammed bin Salman is 'chief of the tribe' in a cowed House of Saud WaPo

EXCLUSIVE: Saudi dissident prince flies home to tackle MBS succession Middle East Eye
China?
Chinese manufacturing activity slows as trade war hits harder than expected South China Morning Post

U.S. curbs exports to Chinese chip firm Fujian Jinhua as trade war intensifies Japan Times
As India tackles its bad loans problem, large local groups and global funds are gaining advantage Scroll.in (J-LS).
History war between Japan and South Korea heats up Asia Times (KW).
New Asian coal plants knock climate goals off course FT
New Cold War
Nuclear Treaty Abrogation Imperils Global Security Yale Global

Russia's Dry Dock Accident Could Have Far Larger Repercussions Than A Damaged Carrier The Drive
Who Can Be Happy in Russia? Riddle
Trump Transition
U.S. top court wary of limiting company power to arbitrate disputes Reuters
Democrats in Disarray
With Just Days to the Midterms, Russiagate Is MIA Aaron Maté, The Nation
Big Brother Is Watching You Watch
Who is Your Therapy App Working For? Balkinization
UPDATE: U.S. Attorney Powell in WV: His office & FBI will be investigating death of mobster Whitey Bulger West Virginia News
Realignment and Legitimacy
Is This Worse Than '68? Patrick Buchanan, The American Conservative

From Backwaters to Major Policymakers: Policy Polarization in the States, 1970–2014 Perspectives on Politics
Energy Giants Choose Nuclear Option in Election's Biggest Fight Over Fossil Fuel Capital & Main. Colorado's Amendment 74 would nullify Proposition 112 "which would require new drilling operations to be set further away from occupied buildings or water sources." Both are on the ballot!
Entergy investigators: Company knew or should have known about paid actors at council meetings The Lens
Here's what happened after California got rid of personal belief exemptions for childhood vaccines Los Angeles Times
Class Warfare
Income Inequality's Most Disturbing Side Effect: Homicide Scientific American

The Supreme Court could make it harder for workers to sue over issues like sexual harassment and pay discrimination Ars Technica (KW).
Why Harvard's case studies are under fire FT
Disney Disapproves Of The Disposition Of Your Remains: The Happiest Place On Earth Has Become A Receptacle For Cremains Above the Law (J-LS).
Italy's Beloved Moka Pots Are in Danger of Going Extinct Grub Street (J-LS).
Naomi Watts to star in Game of Thrones prequel series Guardian (Furzy Mouse). Martin is the series "co-creator." Shouldn't he be spending his time finishing his book?
Antidote du jour (via):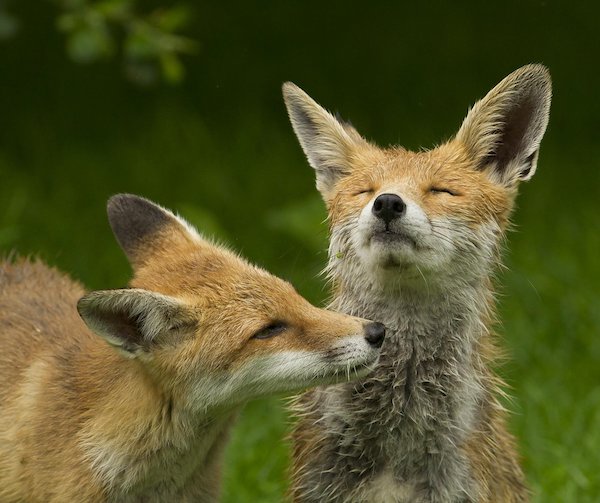 See yesterday's Links and Antidote du Jour here.