"Schrödinger's Bacterium" Could Be a Quantum Biology Milestone Scientific American. Science is popping!
Gut microbes alter the walking activity of fruit flies Nature
Humanity has wiped out 60% of animals since 1970, major report finds Guardian
Pension Funds Point Finger at Lobbyists of Polluting Companies Bloomberg
Unions helped write Washington's carbon fee initiative. Some also want to sink it. McClatchy
Red-hot leveraged loan market draws regulatory heat FT
4 questions ahead of Fed proposal to overhaul regional bank rules American Banker
Wisconsin's $4.1 billion Foxconn factory boondoggle The Verge
Brexit
A deep dive into the EU regional funds EU Observer
Searching in Europe for Glory Days Gone By Der Spiegel
Syraqistan
Syria Sitrep – ISIS Defeats U.S. Proxy Force – Again Moon of Alabama

'Extraordinarily Important': Top US General Defends Saudi Relationship, Yemen War DefenseOne

Khashoggi fiancee hits at Trump response, warns of 'money' influence Reuters
China?
China Machine 'Working Very Well' Amid Stimulus, Rio Chief Says Bloomberg. Rio Tinto.

China reverses 25-year ban on trade and use of rhino horns and tiger bones, alarming conservationists South China Morning Post

Chinese dog owners are being assigned a social credit score to keep them in check – and it seems to be working Business Insider

And speaking of social credit scores:

Here's a dystopian vision of the future: A real announcement I recorded on the Beijing-Shanghai bullet train. (I've subtitled it so you can watch in silence.) pic.twitter.com/ZoRWtdcSMy

— James O'Malley (@Psythor) October 29, 2018
New Cold War
U.S. Withdrawal From the INF Treaty and the End of the Bilateral Era Carnegie Moscow Center

After INF, is New START next to go? Brookings Institution
WikiLeaks' Assange says Ecuador seeking to end his asylum Reuters (J-LS).
Net Neutrality on Pause: California Agrees Not to Enforce New Rules as States Fight FCC in Court Governing
Trump Transition
Trump administration considers travel-ban-like order for Mexican border, sources say San Francisco Chronicle

The US is sending 5,000 troops to the border. Here's what they can and can't do. Vox
Midterm elections: Fearing loss of the House, Republicans blame each other. 'Welcome to Washington' USA Today
Paper and the Case For Going Low-Tech in the Voting Booth Wired
Democrats in Disarray
Beto O'Rourke Once Supported an El Paso Real Estate Deal. Barrio Residents Remember. Stephanie Saul, NYT
Latin America braces for 'Bolsonaro effect' France24
Corruption, fake news, and WhatsApp: how Bolsonaro won Brazil (interview) Vox
What Brazil Investors Expect From Bolsonaro's First 100 Days Forbes
To Gut the Amazon, Bolsonaro Needs Local Help Foreign Policy
The Lessons for Western Democracies from the Stunning Victory of Brazil's Jair Bolsonaro (video) Glenn Greenwald, The Intercept. Very much worth listening to.
Investors May Yet Warm to Mexico's AMLO John Authers, Bloomberg
The Crash: Ten Years After
What Are the Fiscal Costs of a (Great) Recession? Federal Reserve Bank of St Louis. See Figure 2.
Imperial Collapse Watch
In Defense Of Military Pilots Drawing D*cks In The Sky Task and Purpose
Class Warfare
Surgery students 'losing dexterity to stitch patients' BBC
Using "radical hospitality" to bring communities together to discuss important issues Nieman Lab
Ignore the news and America seems pretty nice Japan Times
Antidote du jour (via):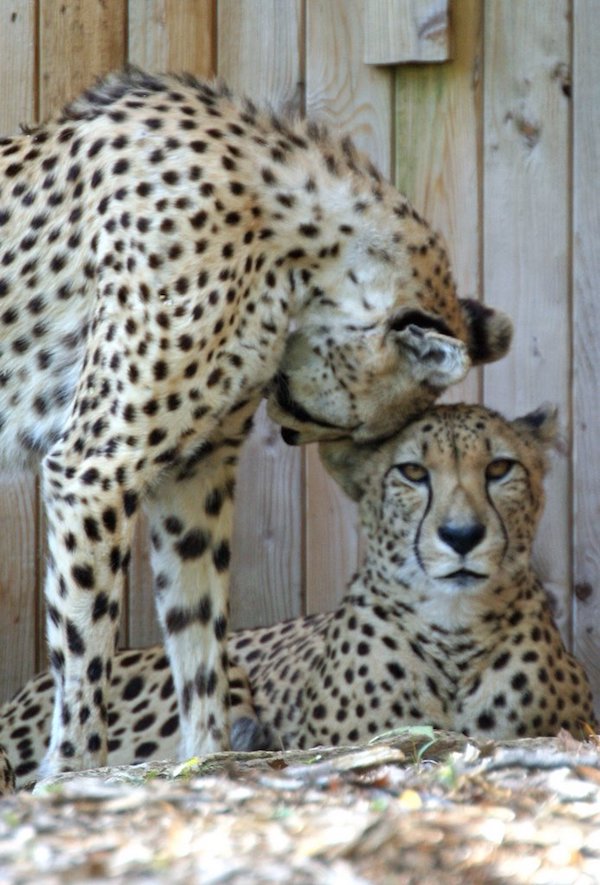 Bonus antidote:
— Bodega Cats (@Bodegacats_) October 27, 2018
In Istanbul, every day is National Cat Day!
See yesterday's Links and Antidote du Jour here.