Cats Really Hated the Presidential-Alert System Test Slate (Dr. Kevin)
Girl, 8, pulls a 1,500-year-old sword from a lake in Sweden BBC
Weird giant may be the first known alien moon National Geographic
Mysterious Cosmic Rays Shooting from the Ground in Antarctica Could Break Physics
Wind Power Isn't as Clean as We Thought It Was Bloomberg (Dr. Kevin)
McMaster University researchers testing origins of life theory in new planet simulator Global News (David L)
Turing Test competition winner warned of a world where human language is becoming more bot-like. Quartz (Dr. Kevin)
America's Clergy Are Teaming Up With Scientists WIRED (Dr. Kevin)
Deep in Human DNA, a Gift From the Neanderthals New York Times (Kevin W)
I've Been a Doctor for Over 30 Years. My Profession Must Speak Out on Abortion. Medium (Kevin W)
Vitamin D supplements don't help bone health, major study concludes Guardian. I'm skeptical. The dose tested was only 10 mg, which is 400 IU, the amount commonly included in multivitamins. You need tables to see exactly how much Vitamin D you get at various latitudes to see how much sun = how much Vitamin D, but I recall reading that 20 mins of full body sun exposure in Africa = 20,000 IU.
Raising the American Weakling Medium (Dr. Kevin). As most readers know, your humble blogger is a big believer in the health benefits of weight training, such as: "Grip strength was a stronger predictor of all-cause and cardiovascular mortality than systolic blood pressure."
China?
China halts all oil imports from US amid escalating trade war RT (Kevin W)

US Pacific Fleet heads for China MacroBusiness

Mike Pence: Trump's fight with China just got personal Asia Times (Kevin W)
India
IL&FS Misses More Debt Payments, Showing Takeover No Instant Fix Bloomberg
Bavaria's CSU tumbles to record low 1 week before election DW
How Germany's Little Savings Banks Threaten Big Financial Woes Bloomberg
Brexit
Irish PM urges May to publish border plan 'as soon as possible' Guardian. Maybe I am too wedded to my priors, but despite the lack of a solution on the Irish border, this looks like the EU and UK are talking past each other about "Canada plus plus plus." For the Tories, it's another formulation for "give us a super special deal on trade and services" while I read the EU pandering as "we'd be keen to give you a Canada-style FTA along with a national security and foreign policy pact.

How the Electoral Commission turned blind eye to DUP's shady Brexit cash openDemocracy

Brexiters misunderstand the European project Martin Wolf, Financial Times. Key section, re Jeremy Hunt:

In a serious country, a foreign secretary who made such a remark, at such a moment, about such important, friendly countries would be sacked. Let him follow Boris Johnson on to the backbenches. In a serious governing party, he would have been booed. But Mr Hunt said it because he believed that this sort of malevolent stupidity is popular in the Tory party. That is terrifying.
I'm an ex-Tory minister: only Labour grasps Britain's desire for change Guardian (PlutoniumKun)
The finance curse: how the outsized power of the City of London makes Britain poorer Nicholas Shaxson, Guardian
Syraqistan
Trump Admin Follows Corporate Media Playbook for War With Iran FAIR
Big Brother is Watching You Watch
The Big Hack: How China Used a Tiny Chip to Infiltrate U.S. Companies Bloomberg. Clive: "The lack of a big hoo-haa over this is, I suspect, because the industry is so powerless in the face of it. All data loss prevention is implemented in either the O/S or during boot. What happens below the UEFI layer is in the Here There Be Dragons territory. While pretty much limited to state actors or equivalent, that alone is bad enough."

Chinese spy chips would be a 'god-mode' hack, experts say The Verge. Another reminder why "The Cloud" is a bad idea.

The Big Hack: Statements From Amazon, Apple, Supermicro, and the Chinese Government Bloomberg. The lady doth protest too much.

Very informative tweetstorm, but Lambert has a caveat: "I'm not sure he's right that you'd target any one entity with a hardware implant. Maybe they're like sleeper cells or moles; assets deployed for some future as-yet-unknown use."

There's recent news about some really interesting hardware implants. I wanted to take a bit to share more technical thoughts and details that can't be reduced to a mainstream article on the topic.
threaded: https://t.co/7VdmaDaQNr

— Joe Fitz (@securelyfitz) October 4, 2018

Facebook bug prevented users from deleting their accounts Venture Beat
Trump Transition
Collusion bombshell: DNC lawyers met with FBI on Russia allegations before surveillance warrant The Hill

Judge blocks DHS from stripping temporary protected status from Haitians, Salvadorans, Nicaraguans and Sudanese Washington Post (furzy)
Kavanaugh. This may seem thin on Kavanaugh, but there is a great deal of redundancy in the stories tonight.
More Independents in the Senate — Please RealClearPolitics. UserFriendly: "Eyeroll. Interesting bit about the 'bipartisan problem solvers caucus' that plans to make sure the minority party has more of a role in the house just as soon as Dems take over."
O'Rourke not 'interested' in Obama endorsement The Hill. UserFriendly: "Interesting, Beto is on the Clinton's shit list."
If Dems Lose Again, Obama's Legacy Is Gone Forever Daily Beast. UserFriendly: "This is the most dilustional thing I have ever read.
AOC Responds to Her Critics Nation
Kill Me Now
Hillary Clinton Is Coming to Broadway. As a Character in a Play. New York Times (Kevin W)
Musk mocks SEC in tweet only days after settling with regulator Financial Times
Chatting With Bernie Sanders About a Looming Financial Crisis Matt Taibbi, Rolling Stone
The helicopter can drop money, gather bonds or just fly away FT Alphaville (UserFriendly)
Class Warfare
Antidote du jour (Tracie H):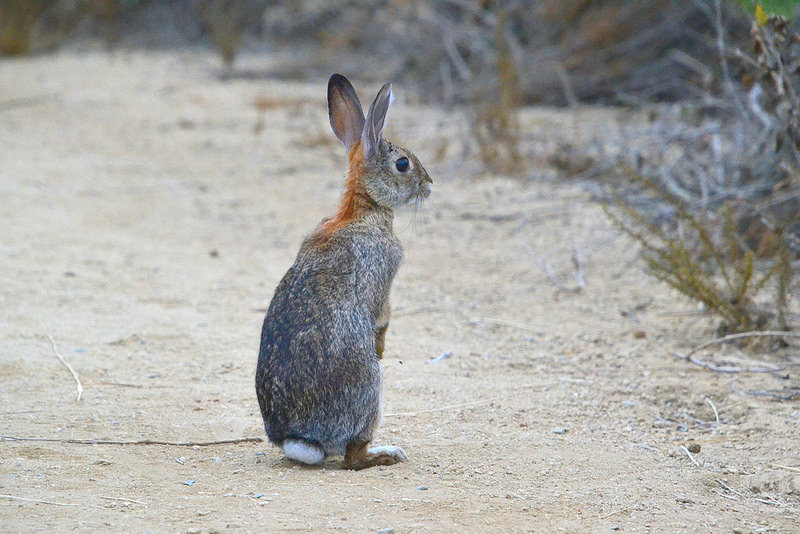 And a bonus antidote (from BoingBoing via Kevin W):
See yesterday's Links and Antidote du Jour here.