Rare white tiger kills zookeper in Japan BBC
At last — Paul Romer got his 'Nobel prize'​ Lars P. Syll. UserFriendly: "Somewhat shocking after his trouble with macro paper…. one of my favorites."
Nobel Winner Vows 'Zero Tolerance' for Lazy, Untested Economics Bloomberg
Graduate Student Solves Quantum Verification Problem Quanta Magazine (David L)
Environmental consequences of nuclear war American Institute of Physics (Bill B). From 2008 but worth
Who Is Neri Oxman? New York Times (David L)
Hackers expose frailty of robots Financial Times (David L)
Dual studies question impact of artificial sweeteners on gut bacteria New Atlas (David L)
What we need is a multi-trillion dollar science program focused on carbon removal.

What we have is a trillion-dollar fighter jet that doesn't work and iphones with facial recognition.

— Ken Klippenstein (@kenklippenstein) October 8, 2018
A Swiss startup will turn carbon dioxide into stone—for a price Quartz (David L)
China?
U.S.-China Tensions Break Out in Beijing Wall Street Journal
Australian government backs coal in defiance of IPCC climate warning Guardian (Kevin W). :-(
Brexit
U.K. Plays Down Talk of Brexit Breakthrough Bloomberg:

"There is a difference between people talking optimistically about a deal and a deal being done," Slack told reporters in London on Monday. "There can be no withdrawal deal without a precise future framework."

So UK rejects EU offer for lots of fudge to help May get Brexit through Parliament?

I can't wait for Richard North to have a go at this: May seeks frictionless trade in return for deal on Irish border Financial Times. But in the meantime, the FT readers are all over it. For instance, from Blue Horseshoe Loves BINO: "I suspect May will get frictionless trade without signing up to the four freedoms on the same day Wiley Coyote catches Roadrunner."

But even more presumptuous: Downing Street says there will be no Brexit deal at next week's summit unless EU leaders concede 'major ground' The Sun

Theresa May warns EU that Britain won't sign up to a £39billion 'blind Brexit' deal – as PM demands any future trading is clearly spelled out Daily Mail. Making 11th hour demands is not conducive to reaching an agreement. Either this is to help the Tories with their pretense that the EU is the bad guy, or (worse) May has totally misread the "good cop" pose of trying to help her by offering what could be depicted as concessions after the "bad cop" show at Salzburg as a sign of weakness.

Europe is closing a trading loophole that banks were relying to cope with Brexit Business Insider. Reported in the FT but this is outside the paywall.
A Bulgarian journalist was raped and killed in a case that has shocked Europe Washington Post (Kevin W)
A Greek tragedy: how the EU is destroying a country The Spectator
Big Brother is Watching You Watch
Facebook, are you kidding? TechCrunch (Kevin W)

The Death of Google Lauren Weinstein (Chuck L). Given how utterly terrible Google search has become, I am not sympathetic, even before you get to the spying.

Google did not disclose security bug because it feared regulation, says report CNBC. The original story: Google Exposed User Data, Feared Impact Of Public Disclosure Wall Street Journal

Apple Tells Congress That Global Supply Chain Wasn't Compromised Bloomberg. Erm, isn't this the sort of negative that is inherently very difficult to prove?

Rattled: China's Hardware Hack Rayne, emptywheel (Chuck L)
New Cold War
FBI's smoking gun: Redactions protected political embarrassment, not 'national security' The Hill (UserFriendly)

Was There a Connection Between a Russian Bank and the Trump Campaign? | New Yorker. UserFriendly:

Didn't we go over this already and find out it was spam? Well, if (big if) Trump had a back channel to Trump it would be via Eric Prince or it would have been leaked by now. He's the only one in that orbit that could possibly keep it secret.
Syraqistan
Unhappy 17th birthday, Afghanistan War Washington Examiner (UserFriendly)
Tariff Tantrum
IMF Cuts Forecast for Global Growth as Trade War Takes Its Toll Bloomberg

The "New NAFTA" and Its Revised Dispute Resolution Mechanisms Mayer Brown (Kathleen C)
Trump Transition
Dire Climate Warning Lands With a Thud on Trump's Desk Dire Climate Warning Lands With a Thud on Trump's Desk New York Times
Kavanaugh
Trump: Kavanaugh sex assault claims were 'all made up' BBC. Hoo boy, as Lambert would say.

Senators representing less than half the U.S. are about to confirm a nominee opposed by most Americans Washington Post (UserFriendly)

Avenatti's media honeymoon is over following Kavanaugh accuser backlash The Hill

A Complete National Disgrace New York Times (David L)

In case someone tries blaming Russia…..

Facebook's head lobbyist Joel Kaplan hosted a Kavanaugh celebration party last night for those who worked on his nomination. Congrats Facebook! You guys did it! https://t.co/uGB1fx0Y0h

— Matt Stoller (@matthewstoller) October 7, 2018
Grassley suggests absence of women on Judiciary due to committee's heavy workload Washington Post. Chuck L "When was Grassley's "Sell by" date? I missed it."
Bernie Sanders Shows How To Do Politics Current Affairs (UserFriendly)
Michael Lewis Wonders Who's Really Running the Government The New York Times (UserFriendly)
GOP's Brian Kemp Purged 1 in 10 Georgia Voters: I've Got the Names Greg Palast, Truthout
Kill Me Now
Cory Booker's Presidential Debut in Iowa Atlantic. UserFriendly: "There is just enough snark woven in to make this readable."
The Rise and Fall of Affirmative Action New Yorker (furzy)
Tesla's Value Sinks by $10 Billion in a Week Bloomberg
Hedge Funds Retreat as Markets Advance Wall Street Journal
10 & 30-Year Yields Surge, Yield Curve "Steepens," Stocks Drop, as Fed Talks Up Rate Hikes in 2019 Wolf Richter
Class Warfare
Antidote du jour. This is Stanley, whose human is a friend of Timotheus: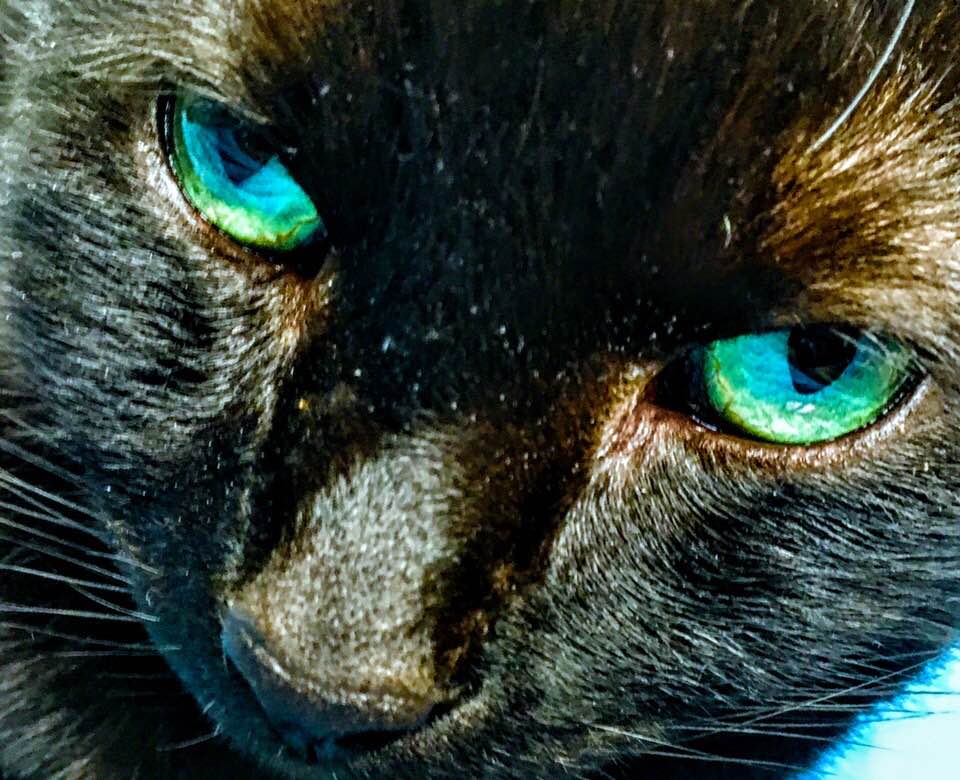 And a bonus video from Robert H:
See yesterday's Links and Antidote du Jour here.