Thanks to the magnanimous donations of many loyal readers, we're within striking distance of our targets. We're at 1587 donors and closing in on our new goal of 1750. It's been gratifying to get so many new donors, particularly from outside the US.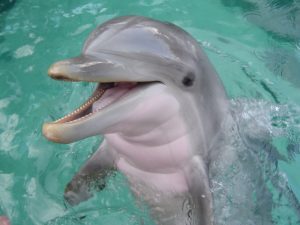 We're also more than halfway to our last target of $35,000 or more original reporting! And if you need a reminder of the sort of unique coverage your funding makes possible, Lambert's latest spreadsheet-based, granular analysis of key midterm races and take on the height of the blue wave goes live shortly after Links fire.
Will you help make this fundraiser an even bigger success?
Many of you who have been thinking about giving may have been busy with family, travel, deadlines. But please take a couple of minutes to chip in for another year of incisive analysis, one-stop news overviews twice a day, lively and informative discussions, and your daily diet of cute animal pictures.
Give now, and give generously through our fundraiser page. Remember, if you help us beat our goals, that means we can do even more on your behalf!
We've deeply appreciated not only the many donations we've gotten, but also the kind, and sometimes humbling notes from readers. As Kate M wrote,
I was not going to donate this year, since I lost my husband and am struggling to get by on a much smaller income. However I find myself unable to resist. What especially moved me recently was the outpouring of support for Amfortas and his wife and the depth of understanding around our hellish health system, from which I am suffering now, too, in the aftermath of my husband's illness. To have this warmth of real communion in an online format astonishes me and I am grateful. Now I must bring my shy self to start commenting so that I may truly join your community. Sending $200 and I sincerely wish it could be more. Thank you.
And William H:
I'm sending a check for $100, which is 0.0177% of all the money I have in the world, which contribution may not seem like much, but for someone like yourself not challenged by honest math, you might have some idea how much your work means to me.

After having worked for some of the largest economic entities in this nation, in banking, home improvement retail, electronics retail, print media, health care, Edu, disillusioned by how transparently corrupt such entities have become, and how debased the social discussion about economics has become, I am content now to be self-employed working poor, working with my hands, working directly with my clients improving their homes, and faith in goodness and accountability.

America is in desperate need of an economics that is more about the land, waters and people, less about corporations, banks and billionaires. Thank you and the Naked Capitalism community for helping me be more clear about what that looks like and how it would work. Such a revolution happens by people coming together to work out the details. Thank you for providing such a venue, for your leadership, and your fortitude.
And Roger B:
Thank you for being worth the effort! Anyway, this is my third donation this cycle: I could easily go intellectually stir-crazy on this small island without NC to engage with.
These are high expectations for all of us at Naked Capitalism, and we will devote ourselves to living up to them.
Today is the last chance for the 2018 fundraiser. You can give through our fundraiser page, where you can use a credit or debit card or a PayPal account (the charge will be in the name of Aurora Advisors).
You can also send a check (or multiple post-dated checks) in the name of Aurora Advisors Incorporated to
Aurora Advisors Incorporated
903 Park Avenue, 8th Floor
New York, NY 10075
Please also send an e-mail to yves@nakedcapitalism.com with the headline "Check is in the mail" (and just the $ en route in the message) to have your contribution included in the total number of donations.
So give now to Naked Capitalism. Whatever you can give, whether $5 or $50 or $5,000, it helps us all keep this community thriving. This isn't just giving, it's a statement that you are want a different debate, a different society, and a different culture. It's time to join us as we make sure this site can do an even better job of debunking the lies that prop up a diseased power structure and promoting a more just social order.