Readers, I hope your Thanksgiving is convivial!
Sperm whale found dead with 13 pounds of plastic in its stomach National Geographic
Goldman sued by Abu Dhabi fund over 1MDB FT
Danske Bank whistleblower says he was offered hush money City AM
Cash Rules Everything Around the Bond Markets Bloomberg
Stock-Market Margin Debt Plunges Most Since Lehman Moment Wolf Street (EM).
Texas Is About to Create OPEC's Worst Nightmare Bloomberg
Stop Eco-Apartheid: The Left's Challenge in Bolsonaro's Brazil DIssent
Why Algorithms Suck and Analog Computers are the Future De Gruyter Conversations (DK). From 2017, still germane. "Tomorrow's applications demand stronger computing powers at much lower energy consumption levels. But digital computers simply can't provide this out of the box."
Brexit
What's driving this French revolution? Unherd
North Korea
U.S. to scale back major joint military exercise in bid to keep North Korean nuclear diplomacy on track Japan Times
Syraqistan
Trump's Amoral Saudi Statement Is a Pure Expression of Decades-Old "U.S. Values" and Foreign Policy Orthodoxies Glenn Greenwald, The Intercept

Erdogan, MBS, Islamic leadership and the price of silence Pepe Escobar, Asia Times
China?
Apple Supplier Foxconn Signals Deep Cuts as Smartphone Demand Wanes South China Morning Post

Hong Kong democracy leaders go on trial over Umbrella Movement The Star

China's Government Drove the Electric Vehicle Industry's Rapid Rise, U.S. Think Tank Says Caixin
Why Japan finds coal hard to quit Nikkei Asian Review
India
How the rise of shadow banking fed India's 'clash of egos' FT

Half of ATMs may shut by March on stricter regulatory norms DNA India (J-LS).

'India Connected': A new book looks at how the smartphone is changing the lives of Indians Scroll
New Cold War
Russian Diplomacy Is Winning the New Cold War Stephen F. Cohen, The Nation

Ukraine Crisis Deepens: Fresh Water Supply At Risk Awful Avalanche
Trump Transition
Democrats in Disarray
Big Brother Is Watching You Watch
The Dirtiest Place in an Airport Is Not in the Bathroom Vice

Julian Assange deserves a Medal of Freedom, not a secret indictment USA Today
Imperial Collapse Watch
We're Headed Toward Perpetual Conflict and Cataclysmic War Truthdig. As shown by military curricula.

Who Says Economic Sanctions Work? Scott Ritter, The American Conservative
Class Warfare
After 20,000 workers walked out, Google said it got the message. The workers disagree. Recode

The IRS hired private debt collectors who are squeezing poor people and hurricane victims Quartz (DK).

Two US senators pushed the IRS to outsource its debt collection to private companies through this program: Chuck Grassley, a Republican from Iowa, and Chuck Schumer, a Democrat from New York who has hailed the initiative for bringing jobs to one of the poorest parts of his state. As if by coincidence, three of the four debt-collecting companies contracted by the IRS are based in Iowa and New York. They declined to comment on the program.

No doubt. Some days, it seems like the planet is owned and operated by the Harkonnens.

AP Exclusive: Gov't questions unfair student loan practices AP.

"A 2017 study by the Government Accountability Office estimates that a typical borrower of a $30,000 student loan who places their loan into forbearance for three years — the maximum allowed for economic-hardship forbearance — would pay an additional $6,742 in interest on that loan."

As above.

Countering the geography of discontent: Strategies for left-behind places Brookings Institution

Financial structure and income inequality (PDF) Bank of International Settlements
We're getting taller and heavier. That's not good news for food security or the planet Anthropocene
A Disaster of Our Own Making. The Atlantic
How Political Opinions Change Scientific American
Antidote du jour (via):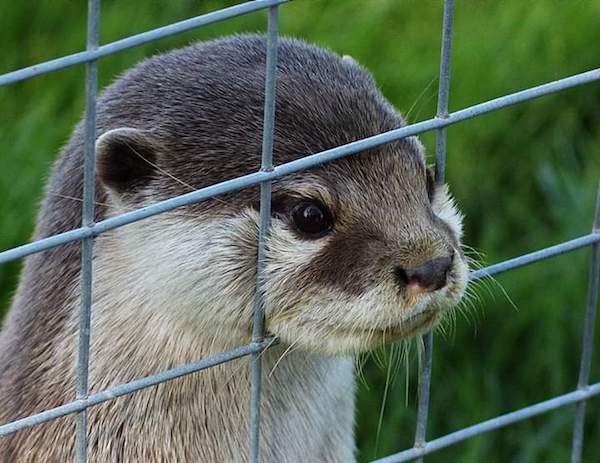 See yesterday's Links and Antidote du Jour here.