By Lambert Strether of Corrente.
Readers, my mini-essay on the Texas case overturning ObamaCare took longer than I thought, so I'm short on the 2016 material, which includes some unusually horrid material from the DNC. So please check back. –lambert 2:55PM All done!
Trade
"China to Cut Tax on US Vehicles to Ease Trade Tensions" [Industry Week]. "China will remove the retaliatory duty on automobiles imported from the U.S. for three months in an effort to defuse trade tensions with the world's biggest economy. The 25% tariff it imposed in a tit-for-tat measure will be scrapped starting Jan. 1, the finance ministry said Friday… The White House is also looking to officially delay the tariffs that had been due on Jan. 1, with an announcement expected on Friday." • In other words, it's not likely that Huawei executive Meng's arrest in Canada was connected to trade.
"Boeing's new plant in China just delivered its first plane" [Fortune]. "Work at the facility was limited to the plane's interior, including installing seats and other cabin equipment. More responsibilities will be added over time, such as painting the exterior, but the center is primarily meant for completion and delivery, with the main manufacturing remaining in the US." • Maybe so. On the other hand, the pattern of first moving to the non-union South (South Carolina) and then overseas (China) is one with which workers in other formerly American industries (textiles) will be familiar. And but: "One of every four Boeing deliveries goes to China, and the company expects Chinese carriers to buy one in six of all jetliners sold globally over the next two decades" [Wall Street Journal]. "Boeing is the single biggest American exporter to China."
Politics
"But what is government itself, but the greatest of all reflections on human nature?" –James Madison, Federalist 51
2020
This is not populism. It's class warfare:

This is what we mean when we talk about a rigged economy. If Sears has $25 million to give bonuses to executives after closing over 100 stores, why is the company telling thousands of laid off employees they don't have the money to pay their severance? https://t.co/vgL2F2BLVk

— Bernie Sanders (@BernieSanders) December 15, 2018

UPDATE "Opinion today: US liberals make a risky bet" [Financial Times]. "It has become an article of faith among liberal opponents of Donald Trump that the 2020 election campaign will coincide with an economic downturn [which would be totally spontaneous and not engineered at all] and that this will deprive the US president of a second term (if impeachment doesn't intervene first). Certainly, it could be argued that the trade war with China, the declining value of technology stocks and likely oil price rises all portend a slowdown. But, as Edward Luce points out in a column, other data suggest a different trajectory: American unemployment is at a 50-year low and wage rates are picking up. Meanwhile, secular trends — including rising inequality — might actually play into Mr Trump's hands. He is, after all, highly adept at playing on voters' resentments. His defeat in 2020, Ed concludes, is not inevitable." • Somebody has to say it, so I'll say it: 686 days is a long time in politics.

PA: "Pennsylvania meltdown triggers Republican alarms" [Politico]. "The Republican State Committee of Pennsylvania only has $94,000 on hand, according to campaign finance reports — almost $1 million less than the party had at the same point four years ago. The party's headquarters staff has shrunk from between 16 employees in 2014, according to the previous chairman, to seven. DiGiorgio said he prefers 'we put money into the field.'"

CA: "Local government was a last bastion for struggling California Republicans. Not anymore" [Los Angeles Times]. "Like a sandcastle at high tide, the Republican Party has been slowly crumbling in California for decades. (OK, enough with the liquid.) One notable exception was government at the local level, where as recently as five years ago Republicans held close to half the state's 2,500 mayoral and city council seats, despite the sizable and growing Democratic advantage in voter registration. No longer. After November's election, Democrats will hold 49% of all seats in local government, Republicans 38% and unaffiliated lawmakers — those stating no party preference — 11%, according to figures compiled by GrassrootsLab, a nonpartisan Sacramento research and data firm. The remainder of seats will be held by members of third parties or local lawmakers whose political affiliation could not be determined. The midterm setback for the GOP was both deep and wide."
Please Kill Me Now
"Ossoff strikes populist tone as he mulls Senate bid" [Atlanta Journal-Constitution]. "And so Ossoff's town hall meeting in rural northeast Georgia took on special significance as a chance to test his appeal to an unfamiliar crowd. And he unveiled an urgent, populist message railing against the corporate influence in politics and a national economy 'built on debt and consumption.' 'There's more and more cynical politics. Student debt is skyrocketing. We're still maintaining this unfathomably large empire that costs trillions of dollars,' said Ossoff. 'We're doing nothing for crumbling infrastructure at home. And we wonder why there's so much anger.' He added: 'It's because the people in charge are squandering the power and wealth entrusted in them to make our lives better.'"

"Back To The Drawing Board: DNC Scientists Just Carried A Screaming Jon Ossoff Down A Hallway Lined With Jon Ossoff Prototypes" [Clickhole]. • From 2017, still germane.
Realignment and Legitimacy
UPDATE "DNC Chair Tom Perez goes to war with state parties" [Politico]. (This is the "horrid" story I mentioned above.) "Democratic National Committee Chairman Tom Perez [who Obama stood up to defenestrate Ellison and purge Sanders supporters from the Rules and Bylaws Committee] launched an attack on his own party's state organizations Saturday with a long and angry email over the future of the party's most valuable asset — its voter data file…. It's the latest fight in a quickly escalating war over the trove of Democratic voter information — a conflict that broke into the open at a gathering of the state parties and the DNC in Puerto Rico late last month. The party's data are largely owned by the state parties, but a considerable amount of other data being collected by outside groups like labor unions and super PACs could be leveraged to benefit Democratic candidates and the eventual 2020 nominee…. but needs to convince state parties on the idea. The state parties have been wary, accusing the DNC of conducting a power grab that could financially benefit a few elite party figures." • Hoo boy. After Clinton used the state parties to launder her campaign money with her "Victory Fund" scheme, I can see why the state parties would have trust issues. And for-profit? A political party as a profit-making enterprise? I suppose, under neoliberalism, why not, since money is speech? But if we were to follow that money, where would it go? From the 2016, we have the answer. Nomiki Konst:

Cui bono? Who will benefit from this massive, profit-making database scheme? Five consultants, just as Nomiki Konst said.

"My advice to progressives: Don't back down" [Elizabeth Bruenig, WaPo]. "So much of centrist-Democrat fantasizing about 2020 already seems aimed at repeating a golden past. Consider the groundswell of interest in Beto O'Rourke, the Texas congressman who narrowly lost his recent Senate race against Sen. Ted Cruz. For Democrats excited about O'Rourke, his primary draw is his similarity to Barack Obama — both in form and content." • Or lack thereof.

UPDATE "Democrats Can Win Back Rural America, But First They Need To Understand What Bled It Dry" [Buzzfeed]. "At the root of rural America's angst is a fairly simple story that many rural voters recognize. Over the course of a generation, major sectors of the rural economy have been rolled up and are now controlled by a handful of predatory, extractive multinational corporations. As a result, manufacturing and farming jobs have left the area, and opportunities — to change jobs, start your own business, fund good schools, and build communities where your kids can thrive and start their own families — are the exception, not the rule. It is no surprise that many of those who remain in these communities have lost any sense of respect, dignity, and self-determination. Instead of fighting this concentrated corporate power, many leading Democrats embraced and continue to embrace an economic ideology centered on efficiency that paved the way for the merger mania and manufacturing exodus that have been at the root of rural America's economic undoing."

"I became a Democrat a year ago and found my own voice. It changed everything." [USA Today]. • On "voice," see this essential post by Adolph Reed. And note the emphasis on "talk.'

About those black voters. Thread:

If you're a white dem running for office in 2020, pro tip. Going to the "Black Church" as black people outreach just shows millennials you have zero interest in black issues and are pandering. It also shows 0 connection and history of work in our community in these times.

— AshleyStevens (@The_Acumen) December 15, 2018

This is very good. Don't be put off; it's not identity politics. It's (what we call) retail politics. You've got to meet people where they are!

UPDATE "How NYC's Board of Elections Boss Has Benefited from a Voting Machine Manufacturer" [NY1]. "Since 2009, the city has paid at least $43 million for ballot scanners and other services supplied by a company known as Election Systems and Software…. NY1 has learned that the company, ES&S, has a somewhat cozy relationship with Mike Ryan, the head of the city's Board of Elections, perhaps blunting any criticism that could come its way. Since 2014, ES&S has paid for Ryan to go to at least nine so-called conferences all across the country. It's part of Ryan's role as a member of a secretive advisory board for ES&S, something it calls the 'National Customer Advisory Board.'… This all means a major contractor for Ryan's agency is paying for him to fly across the country, stay in posh hotels, and bankroll fancy dinners." • Sounds like private equity!
Stats Watch
Empire State Manufacturing Survey, December 2018: "Cracks have been appearing in recent manufacturing data and now include a slower-than-expected… Empire State index. December's weakness is centered in orders with growth in new orders down" [Econoday]. "Factory hours were weak in November as was manufacturing output in last Friday's industrial production report. The factory sector had been one of the economy's central sources of strength but does appear to be slowing going into year-end. There will be lots of data this week on the factory sector including December's Philly Fed report on Thursday and November durable goods on Friday." And: "With both the main index and key indices declining, this was a much worse report than last month" [Econintersect]. "[S]ometimes it is better not to look to deeply into the details of a noisy survey as just the overview is all you need to know."
Housing Market Index, December 2018: "A downward spiral is no overstatement for the housing market index" [Econoday]. "The West, which is a focused region for home builders, appears to be holding up this sample which otherwise is reporting a sudden break in strength…. Watch tomorrow for housing starts and building permits which have been slumping and which aren't expected to show any new strength." And: "Housing Declines Across-the-board For First Time Since 2011" [Econintersect]. "BuildFax released its November Housing Health Report, revealing declines across the board (new and existing housing supply and spend, as well as new and existing commercial supply and spend) for the first time since 2011."
Banking: "Ten years on, Fed's long, strange, trip to zero redefined central banking" [Reuters]. "The working assumption is that rates globally will remain lower than they were, and that policymakers will routinely reduce rates to zero in future recessions. As a consequence, they expect to keep tools like asset purchases at the ready, and are exploring other strategies, such as higher inflation targets, that could lift all rates closer to their previous levels. The era of ZIRP, in other words, may have just begun." • Oh, great.
Retail: "Amazon.com Inc. is taking its push for stronger profits to the big brands that sell on its marketplace" [Wall Street Journal]. "[Amazon] is in the midst of a concerted and targeted drive aimed at the goods that can't seem to sell or make money… Inside Amazon, the items are known as CRaP, for "Can't Realize a Profit," and they often carry troublesome logistics needs. The products tend to be priced at $15 or less, are sold directly by Amazon, and are heavy or bulky and costly to ship—characteristics that make for thin or nonexistent margins. Changing how sellers handle such goods may boost Amazon's margins, but the suppliers may end up taking on a bigger share of the costs."
Shipping: "Cass Freight Index Report shows shows annual gains and sequential declines in November" [Logistics Management]. "'The hard data of physical goods flow, which is uninfluenced by human emotion, confirms that people are still making things, shipping things, and buying / consuming things,' wrote [report author Donald Broughton, principal of Broughton Capital]. 'Although not at the scorching pace attained earlier this year, expansion is still taking place at an above average pace.'"
Shipping: "Imports break new records under pressure of holiday peak, tariff threats" [DC Velocity]. "As U.S. companies scramble to import elevated amounts of goods to stock up for holiday shoppers and a potential trade war with China, ports across the country are recording record container volumes, including an announcement Thursday that the Port of Los Angeles has recorded the sixth busiest month in its history…. U.S. ports covered by [the National Retail Federation] Global Port Tracker handled 2.04 million TEUs in October, the latest month for which after-the-fact numbers are available. That was up 9 percent from September and up 13.6 percent year-over-year, the NRF said today."
Shipping: "XPO Logistics Inc.'s high-flying ride on Wall Street is turning into a roller-coaster. A pullback in its earnings outlook followed by a negative short-seller report sent XPO's shares into a tailspin" [Wall Street Journal]. "XPO's high profile also makes it something of a logistics bellwether, so its careening share price may provide a warning to the sector. There are growing signs shipping's big growth cycle has peaked, suggesting other operators may also be in for a rough ride."
Tech: "Porn habits prove it: The tablet is over" [Quartz]. "Tablets were supposed to be perfect for those relaxing moments when you weren't at your desktop, but wanted to watch a video with a bigger screen than your phone offered. Yet according to the pornography site Pornhub, only 9% of US traffic and 14% of UK traffic came from tablets in 2018. This is the lowest share of tablet traffic for both countries since 2012. In both countries, tablet traffic peaked from around 2015…. From 2013 to 2018, the share of mobile traffic to Pornhub increased from 40% to 72% globally. The trend happened in every country in which Pornhub receives significant traffic."
Honey for the Bears: "U.S. banks quietly pull back from riskiest loans amid recession fears" [Street Insider]. "looking behind headline numbers showing healthy loan books, problems appear to be cropping up in areas such as home-equity lines of credit, commercial real estate and credit cards, according to federal data reviewed by Reuters. Lenders are also starting to cut relationships with customers who seem too risky.All of that suggests U.S. lenders will feel the pain of a recession soon, even if losses are not cropping up quite yet…. Nearly half of the applications from customers with low credit scores were rejected in the four months ending in October, compared with 43 percent in the year-ago period, according to a survey released by the Federal Reserve Bank of New York. Banks shuttered 7 percent of existing accounts, particularly among subprime borrowers, the highest rate since the Fed started conducting surveys in 2013. Home-equity lines of credit declined 8 percent across the industry, with growth slowing in areas such as credit cards and commercial-and-industrial loans, the survey showed." • We seem to be talking ourselves into this one.
Rapture Index: Closes down 1 on climate. "Global weather has been in the normal range" [Rapture Ready]. Record High, October 10, 2016: 189. Current: 182.
Health Care
Here are my views on Texas v. United States (PDF of decision), the case in which Judge Reed Charles O'Connor of the Northern District of Texas overturned ObamaCare, or will have done so, if his decision is upheld on appeal. (O'Connor was confirmed by voice vote in 2007.) Since time presses, and this isn't really a post, there will be fewer links than there should be. The notion of "shared responsibility" is central to the architecture of ObamaCare. The IRS explains:
<blockquote Under the Affordable Care Act, the federal government, state governments, insurers, employers and individuals are given shared responsibility to reform and improve the availability, quality and affordability of health insurance coverage in the United States. Starting in 2014, the individual shared responsibility provision calls for each individual to have qualifying health care coverage (known as minimum essential coverage) for each month, qualify for an exemption, or make a payment when filing his or her federal income tax return.
The individual is mandated to have insurance coverage, whether through their employer, Medicaid, or the ObamaCare "marketplace." The mandate is enforced with the "shared responsibility payment" (a tax penality), which indviduals who disobey the mandate must pay (with exceptions). The architects of ObamaCare, especially Jon Gruber, considered the mandate and its penalty essential, because otherwise healthy individuals wouldn't purchase coverage ("adverse selection"), leading to a death spiral. In the last major ObamaCare case, King v. Burwell, Justice Roberts, after deciding that ObamaCare violated the commerce clause, ruled ObamaCare constitutional because the shared responsibility payment was an exercise of Congress's power to tax (Article I, Section 8). However, in 2017, the Republican tax bill zeroed out the shared responsibility payment. O'Connor reasons that since the shared responsibility payment now raises no revenue, it is not a tax. Further, the shared responsiblity payment is essential to the architecture of the bill, and so not "severable." Hence, ObamaCare is no longer constitutional, since the King v. Burwell prop has been knocked out from under it.
Despite liberal hyperventilating, I don't see O'Connor's reasoning as crazed. (It may be wrong, but it's not crazed). I see O'Connor's decison as a consequence of ObamaCare's crazed architecture (see "Four Basic Models," immediately below), which seems designed to present adversaries with as many attack surfaces as possible.
UPDATE The politics (1):
I don't think this kind of nonsense is going to kill the Affordable Care Act. But the continued assault on Obamacare is very much why Democrats are going to pass some version of Medicare-for-All next time they hold power.

— Ezra Klein (@ezraklein) December 15, 2018
"Some version" is doing a lot of work there…
UPDATE The politics (2):
Pelosi: Single-payer isn't a litmus test for Democrats https://t.co/jIZ3kmhjos

— The Washington Post (@washingtonpost) September 12, 2017
As I keep saying: Preventing #MedicareForAll is the #1 policy goal of the liberal Democrats who control the party apparatus.
UPDATE "Ruling Striking Down Obamacare Won't Affect Coverage, Yet" [Bloomberg]. "A crimson banner appeared on the federally run healthcare.gov website over the weekend to reassure potential customers: 'Court's decision does not affect 2019 enrollment or coverage.' People had through Dec. 15 to sign up for coverage for next year in 39 states, and longer in some states like New York and California."
UPDATE "Federal judge in Texas rules entire Obama health-care law is unconstitutional" [WaPo]. "The opinion goes beyond the administration's legal position in the case. In a June court brief and an accompanying letter to congressional leaders, Justice Department officials contended that, once the insurance mandate's penalty is gone next month, that move will invalidate the ACA's consumer protections, such as its ban on charging more or refusing to cover people with preexisting medical conditions. But the administration argued that many other parts of the law could be considered legally distinct and thus can continue."
UPDATE "Federal court rules Obamacare unconstitutional — but the law stands for now" [Vox]. "Most legal experts, it's worth noting, are skeptical of the arguments made in this case — even those that have worked on other legal challenges to the Affordable Care Act. They say that it willfully ignores the intent of the 2017 Congress, which zeroed out the individual mandate penalty without touching the rest of the Affordable Care Act." • I agree that Congress zeroing out the shared responsbility payment wasn't a Machiavellian scheme; the unpopularity of the payment is enough to explain its removal. But perhaps if ObamaCare weren't so all-fired complex, it would be less likely for the text of the law, as interpreted by the Courts, to contradict the intent of Congress.
UPDATE "Texas court strikes down Affordable Care Act, putting the health of Americans and our democracy at risk" [Jonathan Gruber, Boston Globe]. "Striking down the mandate penalty undoubtedly weakened the ACA…. But it has become clear that the law can survive in a weakened form without the mandate. About two-thirds of the gains in coverage from the ACA comes through its Medicaid expansions, and many of those eligible for Medicare were never even subject to the mandate penalty. And the vast majority of individuals buying insurance in the state exchanges are doing so with government-provided tax subsidies that cap the individual cost of insurance as a percentage of income. As a result, low income individuals in the exchanges are protected from rising premiums. So in fact, it turns out that the mandate is not 'unseverable' from the law." • Gruber's willingness to concede that he was completely wrong about the mandate, and hence ObamaCare's basic architecture, and thus bears much responsibility for the ensuing debacle, is commendable; we could use more liberal Democrats with the same principled approach. That said, there is a problem with Gruber's argument: He urges that, pragmatically, the mandate (the coverage requirement) has turned out not to be crucial; people sign up anyhow. Hence, the mandate is "severable." However, O'Connor argues, textually, that the shared responsibility payment (how the mandate is enforced) must be a tax for ObamaCare to be constitutional, and that it is not severable. Gruber, then, is off point.
UPDATE "Obamacare unconstitutional? That's a cruel mistake, not 'great news for America'" [Andy Slavitt, USA Today]. "Sleepless nights are supposed to be reserved for crying babies, not wondering if your own government will pull the rug out from under you. There are many pundits and experts reacting to this news, but it's the real people in communities across the country who now face more years of uncertainty." • Slavitt is a real piece of work. You'd think, after a tear-jerking paragraph like that, Slavitt would be all-in for #MedicareForAll. But n-o-o-o-o-o-o!!!!!
UPDATE And a reminder that the issue is not health insurance, but health care:
The protection you get from having health insurance pic.twitter.com/qSjY3WipGq

— Ken Klippenstein (@kenklippenstein) December 17, 2018
* * *
"Health Care Systems – Four Basic Models} [PNHP]. "[W]e don't have to study 200 different systems to get a picture of how other countries manage health care. For all the local variations, health care systems tend to follow general patterns. There are four basic systems." The Beveridge Model (Great Britain, Spain, most of Scandinavia and New Zealand, Hong Kong), the Bismarck Model (Germany, France, Belgium, the Netherlands, Japan, Switzerland, and, to a degree, in Latin America), the National Health Insurance Model (Canada, Taiwan, and South Korea), and the Out-of-Pocket Model: "Only the developed, industrialized countries — perhaps 40 of the world's 200 countries — have established health care systems. Most of the nations on the planet are too poor and too disorganized to provide any kind of mass medical care. The basic rule in such countries is that the rich get medical care; the poor stay sick or die… The United States is unlike every other country because it maintains so many separate systems for separate classes of people. All the other countries have settled on one model for everybody. This is much simpler than the U.S. system; it's fairer and cheaper, too." • There's plenty of "out-of-pocket" health care in those regions and classes of the United States that have been de-industrlalized.
"'Ripe for an Outbreak': Vaccine Exemptions Are on the Rise" [Governing]. "In 2015, after a measles outbreak linked to Disneyland, the state did away with personal belief exemptions, joining the two other states (Mississippi and West Virginia) that don't allow personal or religious exemptions to vaccines. Before the change, only 90 percent of California children were vaccinated, which is below the 94 percent threshold public health experts say is needed to create community immunity to measles. Now, according to a study released last month, 95 percent of California children are vaccinated. But while the number of vaccinated kids in California has gone up, so has the number of medical exemptions — from 0.2 percent to 0.7 percent. That trend worries the public health community. 'Some [medical exemptions] are legal, but some are also illegal,' says Reiss. 'The pattern suggests abuse, as many of the exemptions were concentrated in places that had high numbers of personal belief exemptions.' Personal belief exemptions are generally easier to get than medical exemptions, so without that option, it's likely that some parents switched to medical exemptions — legally or no."
Class Warfare
UPDATE Will Thomas Frank please pick up the nearest courtesy phone?
Not very surprising but still depressing that the ideological group with the greatest share of contempt for US manufacturing jobs is "liberals"https://t.co/wicJPirenW pic.twitter.com/BrKrRvsDu0

— Matt Karp ???? (@karpmj) December 15, 2018
"Chicago Teachers Win First Charter Strike in History" [Labor Notes]. "Chicago teachers are leading the way again. They have declared victory in the first charter school strike in U.S. history. The four-day strike included 550 teachers and paraprofessionals who work at all 15 Chicago charter schools in the Acero charter chain. It ended December 9 with an agreement that includes smaller class sizes and salary increases that will align charter teachers with their counterparts in the Chicago Public Schools. The union hopes to schedule a ratification vote before the end of the year. The strikers wanted to 'put a check on privatization and the idea that schools are a business,' said Joanna Wax Trost, a seventh-grade English-language teacher at Acero's Marquez Elementary School." • Amusing, since charters were invented to, among other things, bust unions and turn schooling into a businss.
"Tesla Workers Start a Drive to Unionize Solar-Panel Factory" [Industry Week]. "The campaign would involve about 300 production and maintenance employees at the western New York facility and is a partnership between the International Brotherhood of Electrical Workers and the United Steelworkers, who began hearing from workers earlier this year, according to local USW organizing coordinator Dave Wasiura. 'They want ,' he said in an interview." • Hmm. I wonder if the Amazon workers in Long Island City will feel the same way.
Xmas Cheer
"A Cute Toy Just Brought a Hacker Into Your Home" [New York Times]. "Consider the Furby Connect doll made by Hasbro, a furry egg-shaped gadget that comes in teal, pink and purple. Researchers from Which?, a British charity, and the German consumer group Stiftung Warentest recently found that the Bluetooth feature of the Furby Connect could enable anyone within 100 feet of the doll to hijack the connection and use it to turn on the microphone and speak to children." • With many more examples.
An overly dynamic environment:
anyone else have trouble getting their cats to pose for their christmas card? pic.twitter.com/uLFBQZoZkw

— Lana Miller (@lannmil) December 12, 2018
News of the Wired
A sad thread on Yugoslavia:
THE TALE OF TJENTISTE: Antifascism, Artistic Brutalism, and the Death of a Modernist Future pic.twitter.com/DuyB5FXBey

— Respectable Lawyer (@RespectableLaw) December 16, 2018
For soccer fans:
Why World Cup balls look so strange pic.twitter.com/ymgp2JsSB0

— Business Insider (@businessinsider) December 17, 2018
Operational definitions of the word "kludge":
What IT crimes have you committed over the years to keep operations going? I'll start. At one company we couldn't afford water leak detection, so we put in a tray below the aircon and I got rubber ducks off Amazon; if they started to float, we had a leak. pic.twitter.com/iAcy3t7rU9

— ?? Kevin Beaumont ?? (@GossiTheDog) December 16, 2018
* * *
Readers, feel free to contact me at lambert [UNDERSCORE] strether [DOT] corrente [AT] yahoo [DOT] com, with (a) links, and even better (b) sources I should curate regularly, (c) how to send me a check if you are allergic to PayPal, and (d) to find out how to send me images of plants. Vegetables are fine! Fungi are deemed to be honorary plants! If you want your handle to appear as a credit, please place it at the start of your mail in parentheses: (thus). Otherwise, I will anonymize by using your initials. See the previous Water Cooler (with plant) here. Today's plant (via):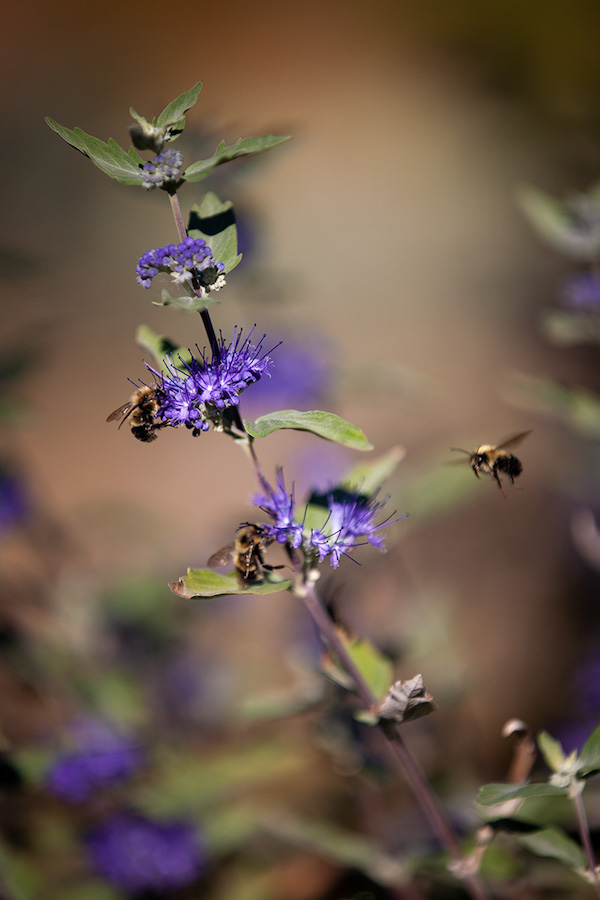 Caryopteris × clandonensis.
* * *
Readers: Water Cooler is a standalone entity not covered by the annual NC fundraiser, now completed. So do feel free to make a contribution today or any day. Here is why: Regular positive feedback both makes me feel good and lets me know I'm on the right track with coverage. When I get no donations for five or ten days I get worried. More tangibly, a constant trickle of small donations helps me with expenses, and I factor that trickle in when setting fundraising goals. So if you see something you especially appreciate, do feel free to click below! (The hat is temporarily defunct, so I slapped in some old code.)
Or Subscribe to make a monthly payment!