What happened next? Was the punk turtle that breathes through its genitals saved from extinction? Guardian
Wiping the slate clean: is it time to reconsider debt forgiveness? FT. Gillian Tett reviews Michael Hudson's new book.
1MDB dragnet closes in on Najib, Goldman Sachs Asia Times
Washington Gov. Proposes 'Herculean Effort' to Save 74 Remaining Southern Resident Orcas EcoWatch (Glenn F)
How McKinsey Has Helped Raise the Stature of Authoritarian Governments NYT
Waste Watch
Legal plastic content in animal feed could harm human health, experts warn Guardian
Egypt tomb: Saqqara 'one of a kind' discovery revealed BBC
'Morally Unacceptable': Final Deal Out of COP24 Sorely Lacking in Urgency and Action, Climate Campaigners Say Common Dreams
The Case of Agatha Christie London Review of Books
Huawei Hullabaloo
Canada will 'be on the losing end' over Huawei arrest: professor CTV News
Our Famously Free Press
Apple News UK editors rely on six outlets for 75 percent of Top Stories Columbia Journalism Review
How I Quit Apple, Microsoft, Google, Facebook, and Amazon Motherboard (martha r)
Where Can Apple Make Its iPhones If Not In China? International Business Times
Apple Computers Used to Be Built in the U.S. It Was a Mess. NYT
Syraqistan
How anger in Washington over Khashoggi's murder has led to progress in the Yemen conflict Independent. Patrick Cockburn.
Class Warfare
Los Angeles and Oakland Teachers Rally Amid Deadlocked Contract Talks  Capital & Main
LA Sheriff Eliminates Some Deputy Disciplinary Rules And Weakens Others Laist (martha r)
Brexit
India
China?
China's Green Great Wall is on the front line of its fight against desertification, but is it sustainable? SCMP
Germany wins access to world's biggest lithium deposit Handelsblatt
Big Brother IS Watching You Watch
China Is Now the Greatest Threat to Americans' Privacy Bloomberg

Google says it won't sell face recognition for now—but it will be hard to slow its use MIT Technology Review

British Security Service Infiltration, the Integrity Initiative and the Institute for Statecraft 456 Craig Murray
Gilets Jaunes
'It's time for the people to take power' Spiked (martha r)

Taking French Lessons: The Power of the 'Yellow Vests' TruthDig

martha r:

?⚠ #France: That moment when Macron's police try to pepper spray #YellowVests protesters, but the protesters just pepper spray them back #Acte5 #Paris again ..

Tomorrow #resistance!!pic.twitter.com/ZYMwsm4YWy

— Compact News (@NewsCompact) 14 December 2018
Health Care
Federal judge in Texas rules all of Obamacare to be unconstitutional AlterNet

Pam Bondi's (and Rick Scott's) Texas-sized role in Affordable Care Act fight Tampa Bay Times (martha r)

Legal experts rip judge's rationale for declaring Obamacare law invalid WaPo (The Rev Kev)
Democrats in Disarray
Does the Media Have It Out for Elizabeth Warren? Rolling Stone. Matt Taibbi
Johnson & Johnson knew for decades that asbestos lurked in its Baby Powder Reuters (martha r)
'Unregistered foreign agent': Clinton Foundation oversight panel hears explosive testimony RT Chuck L:  "I'm shocked, shocked that there's barely a peep about this in the MSM."
Trump Transition
Antidote du jour: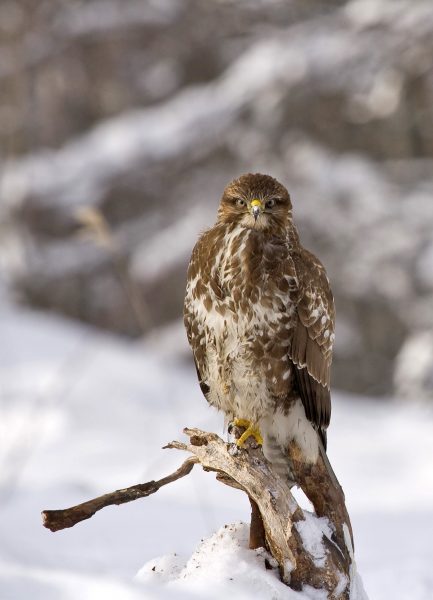 See yesterday's Links and Antidote du Jour here.