Volcano WARNING: Naples supervolcano showing 'signs' of possible 'Vesuvian-style eruption' Express
Parrot uses owner's Amazon Alexa to order shopping, play music Fox News
California transit agencies have 21 years to build zero-emissions bus fleets Ars Technica
Investors push Exxon to list emissions targets in annual reports FT
Climate change: The massive CO2 emitter you may not know about BBC
Now we know: Air Pollution Makes You Stupid Asia Sentinel
People eat so much chicken that it's changing the geological record TreeHugger
Brighton shock Times Literary Supplement
Big Brother IS Watching You Watch
It's time for a Bill of Data Rights MIT Technology Review
Malaysia files criminal charges against Goldman Sachs FT
Huawei Hullabaloo
Why the US needs to stand with Canada and set aside politics in the prosecution of Huawei's CFO SCMP

The long (American) arm of the law: how Huawei CFO's arrest reopened an old wound in China-US relations SCMP
When will electric airliners make sense? Ars Technica
Dreaming of a green Christmas? Here are five ways to make it more sustainable The Conversation
Hate Christmas? A psychologist's survival guide for Grinches The Conversation
Ebola outbreak reaches city of 1 million residents Ars Technica
Fighting Corruption in the U.S. Criminal Justice System American Conservative
Waste Watch
Lush is selling lipstick that fits into old packaging to reduce plastic waste Metro.uk
Court Tosses Permit for Atlantic Coast Pipeline to Cross Appalachian Trail NBC 29 (martha r)
Guillotine Watch
Rex Murphy: Boogieing to Beyoncé at a $100M wedding, Hillary plots her comeback National Post
Democrats in Disarray
DNC Chair Tom Perez goes to war with state parties Politico (martha r)

martha r:

I'm extremely biased, because I think he's ultimately a typical neoliberal w/ rare charisma & talent, but my reading of his body language leaves me w/ the impression that Obama is far past the point of pretending to believe his shtick: https://t.co/ekdJrJpBB1

— Aaron Maté (@aaronjmate) 16 December 2018
India
Syraqistan
Saudi denounces US Senate vote as 'blatant interference' Al Jazeera
Health Care
Dr. Google Is a Liar NYT (Dr. Kevin)
New Cold War
An historical journey into Crimea Asia Times. Pepe Escobar.
Brexit
Brexit: no lessons learned EUReferendum.com

Brexit: EU immigration to UK 'to be slashed by 80%' after we leave bloc Independent

Brexit Could Drastically Change English Soccer FiveThirtyEight
War on Cash
Apple may haul Germany into the age of digital payments Handelsblatt
Gilets Jaunes
To Exist in the Eyes of Others: An Interview with the Novelist Édouard Louis on the Gilets Jaunes Movement New Yorker. nvl: "His novel, a depressing read, is a fine introduction to the crushing life of small town France, especially if gay."
Scuffles break out at Belgium protest against UN migration pact France24.com
Class Warfare
'Slave law' protests turn violent in Budapest CNN (martha r)

Purdue's secret OxyContin papers should be released, appeals court rules Stat

DR. ELON & MR. MUSK: LIFE INSIDE TESLA'S PRODUCTION HELL Wired

Are the New Congressional Progressives Real? Use These Yardsticks to Find Out Common Dreams. Ralph Nader.

'The Ugliest Chapter Since Slavery': How Illicit Financial Flows Thwart Human Rights in Africa Foreign Policy in Focus

They Grabbed Her Baby and Arrested Her at a Welfare Office. Now She's Speaking Out. NYT (martha r)

Democracy Can't Survive Without the Welfare State Jacobin

martha r:

OUTRAGE: Officers violently tore a 1 y/o baby from a mother's hands. Lied about her actions. Falsely arrested her. Threatened bystanders w/ a taser for filming the abuse. All caught on film. We all saw it. NYPD finds no wrongdoing. No discipline for cops.https://t.co/cFuSLNMHFW

— Scott Hechinger (@ScottHech) 16 December 2018
Trump Transition
Child's Death Highlights Communication Barriers on Border NECN (martha r)

FCC BLASTED FOR OPENING THE DOOR TO TEXT MESSAGE CENSORSHIP Who What Why
Antidote du jour: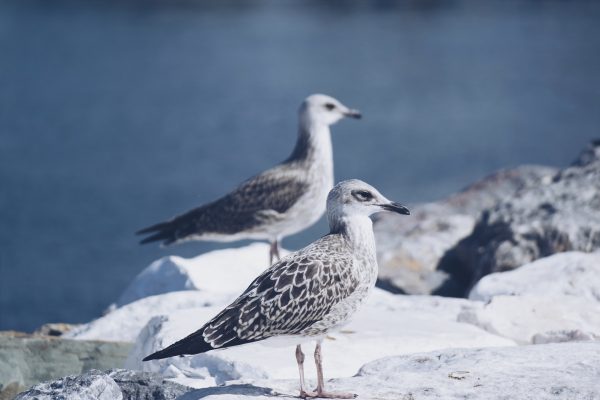 See yesterday's Links and Antidote du Jour here.