Bill Clinton was impeached 20 years ago. What was going on in Washington, D.C., that day? Business Insider
Exercise could be as good as drugs at cutting high blood pressure The Telegraph
Human rights body calls on US school to ban electric shocks on children Guardian (Dr, Kevin)
The contest for the worst air pollutant The Conversation
Gilets Jaunes
In Paris, 'Yellow Vest' Protests Cut Sharply Into City's Luxury Trade NYT
Is this the beginning of the end for traditional Christmas shopping? TreeHugger
How to avoid overspending: uncover the psychology behind why people buy The Conversation
NY State Residents Will Get $62.5 Million In Settlement For Terrible Broadband Motherboard. Okay, New York consumers will get a refund – but when will they see better broadband? Whenever I return to NY, I'm shocked at how these and other digital services lag compared to much of the rest of the world – even in economies perceived as far less advanced than that of the US.
Uber gets approval from Pennsylvania to resume self-driving testing Reuters
Universities watchdog threatens fines over grade inflation Guardian
FT Person of the Year: George Soros FT
Harvey Weinstein Criminal Case May Be Crumbling, Experts Say Hollywood Reporter
Syraqistan
Are We Ready to Lose Afghanistan? American Conservative

Dutch general Patrick Cammaert faces 'huge challenge' in Hodeidah Al Jazeera
Big Brother IS Watching You Watch
Man sues feds after being detained for refusing to unlock his phone at airport Ars Technica

As Facebook Raised a Privacy Wall, It Carved an Opening for Tech Giants NYT. I'm shocked, shocked to see that Facebook provided such access for tech behemoths.

Turning Off Facebook Location Tracking Doesn't Stop It From Tracking Your Location Gizmodo
Our Famously Free Press
Did The Washington Post pull its punches on Amazon and USPS? Columbia Journalism Review

This Isn't News. This Is War Crimes Apologia. Caitlin Johnstone. Minces no words.
Class Warfare
Citi faces up to $180m loss on Asian hedge fund trade. FT. Oops.
Brexit
Brexit: a taste of chaos EUReferendum.com
India
Khadi Workers on 'Satyagraha' Against Government Neglect The Wire

India again postpones levying retaliatory tariffs on US goods to Jan 31 Economic Times
Health Care
China?
Erdogan sees China as a partner for the future Asia Times

German security office warned German firms about Chinese hacking: report Reuters
Huawei Hullabaloo
Third Canadian detained in China as diplomatic feud escalates SCMP
Democrats in Disarray
Why We Cannot Nominate a Young Person in 2020 Benjamin Studebaker
Trump Transition
Antidote du Jour. Jerri-Lynn here: This antidote reminds me of the several winters I spent as a skibum in Whistler, BC. On the banks of the river near Squamish – a town part  way up the Sea and Sky Highway between Vancouver and Whistler – several thousand bald eagles roost each winter. Squamish Environment Society Eagles  
Eagles were there much more common than songbirds during the winter months. The DDT ban has allowed populations of bald eagles and ospreys – my favourite North American raptor – to recover. I shot many wonderful eagle images; alas, those are on film and I've yet to digitize them, so I cannot share any of my own eagle photos here.
I like this one, although I don't know where it was taken: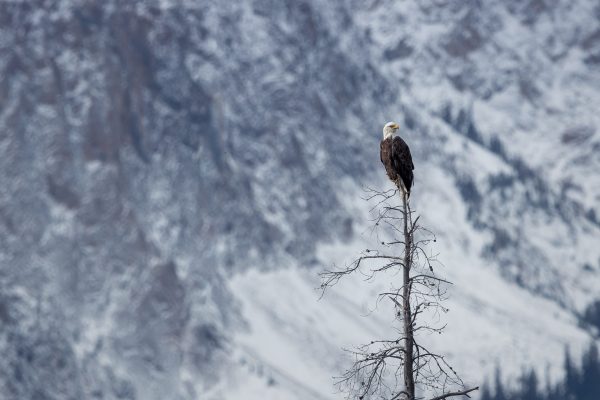 See yesterday's Links and Antidote du Jour here.