Wall Street Quietly Shelves Its Bitcoin Dreams Bloomberg
Bitcoin: a digital lottery ticket for a dystopian future? Kenneth Rogoff, Asia Times
Deutsche Bank cooperating in EU probe over bond price-fixing Handelsblatt Today
Why It's Hard to Escape Amazon's Long Reach Wired
Facebook has put growth ahead of governance for too long FT (DL).
People fall off cruise ships with alarming regularity. Can anything be done to stop it? Quartz
Syraqistan
Withdrawing US Troops From Syria Is the Right Thing to Do—Even if Trump Does It The Nation

Notes On The Withdrawals Medium
President Ends the Mattis Era at the Pentagon Two Months Early Bloomberg (Re Silc).
Mattis Marks End of the Global War on Terror The American Conservative
Brexit
Cui Bono? David Leask, Ben Nimmo and the Attack on Ordinary Scottish Nationalists Craig Murray. Huh? Bono's Irish.
Gatwick airport open but location of drones still up in the air ABC Australia
The Yellow Vests and the Left by Jim Kavanagh + Yellow Vests Shift to the Left Dandelion Salad
China
US, China cool trade tensions after phone call Asian Correspondent

John Bolton Says He Wants to Protect Africa from 'Predatory' Chinese Behavior. What About Washington's? Foreign Policy in Focus

In Latin America, Big Brother China is watching you South China Morning Post
'Like a cancer:' Rio militias grow, control swaths of city AP
The Late Cycle Lament: The Dual Economy, Minsky Moments, and Other Concerns (PDF) Grantham, Mayo, Van Otterloo & Co. LLC (UserFriendly).
Trump Transition
Dude.

Today I convened individual calls with the CEOs of the nation's six largest banks. See attached statement. pic.twitter.com/YzuSamMyeT

— Steven Mnuchin (@stevenmnuchin1) December 23, 2018

Mnuchin calls US bank chiefs over market turmoil FT

The US is on the edge of the economic precipice – Trump may push it over Robert Reich, Guardian

* * *

Congress votes to make open government data the default in the United States E Pluribus Unum

Trump Administration Bans Bump Stocks, Says They're Equal to Machine Guns Fortune

Why is FEMA is wasting our money? Miami Herald

Where do the investigations related to Trump stand? AP
Imperial Collapse Watch
What Comes After US Hegemony? The Diplomat
Democrats in Disarray
Which Side Are You On? Adolph Reed, Common Dreams. "I do believe, though, that the race-reductionist perspective—even in its 'both/and' variant—is, as Naschek and others argue, vulnerable to, if not actively aligned with the decidedly anti-Left Democratic tendencies associated with Clintonism." Ouch. A response to Salazar's TNR article on DSA and, since it's Reed, worth a cup of coffee (more here).
The Political Insiders' Guide to 2019 Politico. First up: Eight-time loser Robert Shrum.
What's 'Immoral' About Caring for America's Poor First? RealClearPolitics (Re Silc).
Big Brother Is Watching You Watch
New Hampshire Police Arrested a Man for Being Mean to Them on the Internet ACLU (DK).
Seamus Heaney: Poet & Teacher (interview) IthacaLit (DG).
Xmas Cheer
Class Warfare
Tipping May Be the Norm, but Not for Hotel Housekeepers NYT

Structural Differential — A 32-Year-Old Man with Persistent Wrist Pain NEJM. It is true ergonomically-designed blueberry rakes reduce wrist pain in migrant workers. But as the author notes: "[M]any problems do not have as concrete a solution as a new rake."
Past Global Flood Shows Antarctica's Ice Is More Fragile Than We Thought Smithsonian
Brazil's Amazon forest is in the crosshairs, as defenders step up National Geographic
More plants survived the world's greatest mass extinction than thought Science News
For Climate Safety, Call in the Engineers Jeffrey Sachs, Project Syndicate
Antidote du jour (via):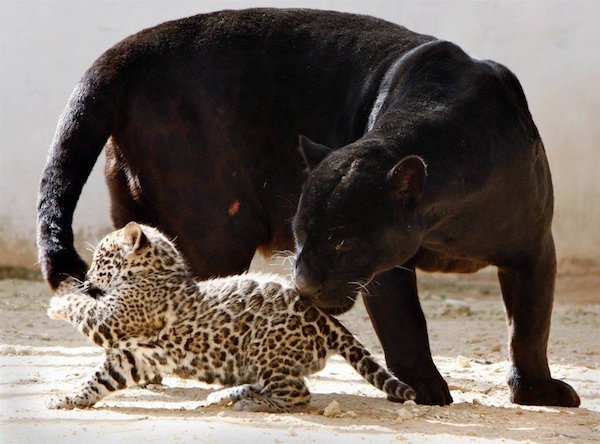 See yesterday's Links and Antidote du Jour here.