The secret to champagne's universal appeal is the physics of bubbles Ars Technica
Rise of carbon dioxide–absorbing mountains in tropics may set thermostat for global climate Science
The Top Ten Weather and Climate Events of 2018 Weather Underground
Electricity Use Was Up Last Year, But Why? Bloomberg
Lessons from history on the dangers of blind trust in data FT
The Rise and Fall of Carlos Ghosn NYT
Brazil to inaugurate far-right firebrand Bolsonaro president Reuters
Brexit
A ranking of the 15 very worst properties we spotted on the Dublin rental market in 2018 Daily Edge (PD).
Macron terms yellow vest leaders 'hateful mob' in combative New Year's address Telegraph
Slowly but surely, Germany is attracting the skilled workers it needs Handelsblatt Today
Syraqistan
North Korea
4 ideas from NKorean leader Kim Jong Un's New Year's speech AP
Thread on South Korea:
Year in review time. Here is a selection of analyses, arguments and data points that gave me a new perspective about Korea. (Most of them are in Korean because, well, duh.)

— T.K. of AAK! (@AskAKorean) December 31, 2018
Samsung mulls slowing expansion of chip facilities in 2019 The Korea Herald
Bangladesh poll landslide raises democracy fears: analysts Agence France Presse
China?
Prepare for another roller-coaster year of global brinkmanship South China Morning Post

China 2018 movie box office revenue growth slows Reuters

Schools in China introduce 'smart uniforms' with GPS chips to track students' movements and stop napping Independent
New Cold War
Can Silicon Valley Learn to Stop Worrying and Love the Pentagon? Foreign Policy
Trump Transition
The One Issue the Left and Right Can Agree On Matt Stoller, The New Republic
Machine Politics Harpers
Democrats in Disarray
Elizabeth Warren Announces She Is Running for President in 2020 NYT

Warren's 2020 agenda: Break up monopolies, give workers control over corporations, fight drug companies WaPo. More control.

The rise of Elizabeth Warren, the dust bowl radical New Statesman
A more intimate aesthetic of politics — on Insta' Nieman Journalism Lab
Health Care
Imperial Collapse Watch
2018's Biggest Loser Was the Liberal International Order Walter Russel Mead, Outline

Command responsible for country's nukes tweets, then deletes, video of bombs dropping in New Year's message (video) WAFB
Black Achilles Aeon
What to expect in 2019: science in the new year Nature
The Master Recycler NYRB. Bach.
Antidote du jour (via):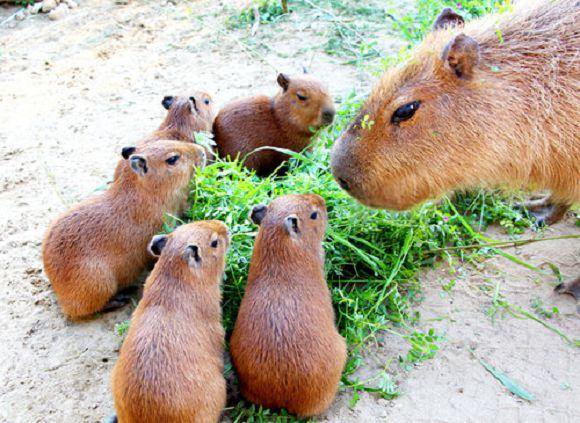 And a bonus antidote (MR):
Capybaras chilling in a hot yuzu bath in winter is the most soothing scene imaginable, please enjoy pic.twitter.com/Enz3v3oate

— Laura E. Hall (@lauraehall) December 26, 2018
See yesterday's Links and Antidote du Jour here.