Dear patient readers,
So so sorry, but as we explain in a post that is already up, we announced that cancelling our NYC meetup that had been set for this Friday, the 18th. Some readers said they will still go to the venue, Slainte, at 304 Bowery, informally. Normally I would come out, but I haven't left the house for days except to go to the drugstore to try to get some OTC relief from the flu.
World's 'loneliest' frog gets a date BBC (David L)
'Bin Laden' the giraffe moved from Dusit to Khao Khiao Open Zoo The Nation (furzy)
Plantwatch: is sphagnum the most underrated plant on Earth? Guardian (David L)
Taking an elevator into space could actually happen. Here's how New Scientist (Dr. Kevin)
This Part Of Antarctica Was Not Supposed To Be Shrinking Gizmodo (Kevin W)
Groundbreaking deal makes large number of German studies free to public Science Magazine (David L)
EU approval of glyphosate weed killer was based on 'plagiarized' Monsanto studies, report finds RT (Kevin W)
China?
China responds to the US's and Canada's travel warnings with its own, the latest move in an escalating feud Business Insider (Kevin W)
Brexit
Brexit: May's plan for cross-party talks under fire as MPs condemn her for sidelining Corbyn Guardian. Live blog

Brexit: Labour threatens to bring no confidence vote 'again and again and again' Mirror

Ministers split over whether May should soften Brexit deal after defeat Guardian

Brexit latest polling: Public hate Theresa May's deal – but still back leaving Telegraph

Boris Johnson says there is STILL time to renegotiate the Brexit deal without delaying Britain's departure from the EU – as he says he WILL back May in confidence vote Daily Mail

If a deal is impossible, and no one wants no deal, then who will finally have the courage to say what the only positive solution is?

— Donald Tusk (@eucopresident) January 15, 2019

Brexit: Nicola Sturgeon says another EU referendum 'only credible option' BBC
Two Lessons From France's Yellow Vest Protests Ian Welsh (UserFriendly)
Syraqistan
What the 'Irish Famine' Genocide Teaches Us about Palestine Mondoweiss (Chuck L)

On the road with Iran's women truckers YouTube (resilc)
Big Brother is Watching You Watch
Teachers are scanning students' brains to check they are concentrating New Scientist (Dr. Kevin)

Ajit Pai Gives Carriers Free Pass on Privacy Violations During FCC Shutdown ars technica

Engineers 3D print smart objects with 'embodied logic' Science Daily (Kevin W). I want my toaster to toast, not to be "smart".
Trump Transition
Trump Orders Thousands Back to Work Without Pay to Blunt Shutdown Disruption Bloomberg. Slavery has arrived in the US. I doubt they'll get interest on their back pay. Conservatives must be delighted. This will make even fewer capable people want to work for government.

Federal judge sides with Trump, allowing workers to go unpaid during shutdown Politico

Government shutdown begins to harm US economy Financial Times

Trump's Version of 'Let Them Eat Cake' Bill Black

Barr Defends Mueller, Says He Won't Cave to Pressure From Trump Wall Street Journal

Federal Court Blocks Trump's 2020 Census Question Plan Bloomberg (furzy)

Before the Law in Tijuana Baffler

Migrant caravan: Hundreds of Hondurans set off on new trek BBC. Fortunately for these refugees, the Trump Administration isn't likely to be organized enough to know of this interview and then connect the statements to the individual cases. They are all to various degrees presenting themselves as economic refugees, not asylum-seekers. None of them was arguing that they were in physical danger. The closest were the two who didn't want to join gangs to earn a living, but even then, they made it sound more like a moral issue than a matter of risking life and limb. Shorter: what the press thinks are sympathetic portrayals are if anything hurting these individuals' legal cases.
Bernie Sanders: Democrats Need to Rein In Our Out-of-Control Military Spending In These Times (martha)
Trump wanted to eat Democrats' lunch. That's why they didn't show up for his. NBC (furzy).
Gillibrand announces exploratory committee to run for president on Colbert The Hill
"I just want to make this clear: You're saying you will not run for president and you will serve your six-year term."
"I will serve my six-year term," said Gillibrand on October 25, less than three months ago. https://t.co/l2wPIwYkt0 pic.twitter.com/z9sdHt8FlU

— Harry Siegel (@harrysiegel) January 15, 2019
These 2020 hopefuls are courting Wall Street. Don't be fooled by their progressive veneer Guardian (martha r)
Congressman David Cicilline Is Out to Change Tech and Antitrust Bloomberg. UserFriendly: "Good news. Someone check his donors. At least he is in a safe seat until RI looses a CD in 2022."
Please send to everyone you know in Kentucky. Tobe was forced off the board of the now virtually-broke Kentucky Retirement Systems for objecting to their dodgy practices. Among other things, Tobe clashed with the fiduciary counsel Robert Klausner (who we managed to run out of CalPERS) who has been the subject of well-deserved bad press since the early 2000s for his pay-to-play business.
Radio interview on the campaign for Kentucky State Auditor https://t.co/CCth2Gjsq7@ReginaldMeeks3 @bags776 @KYHarperAngel @KYHouseDems @KYSenateDems @AlisonForKY @AmyMcGrathKY @richardbeckerky @cassiehchambers @buddywheatleyky @jddyche @ruralj @nealturpin @rex_rexchapman

— Chris Tobe, CFA (@tobecb) January 16, 2019
PG&E Bankruptcy Threatens Wildfire Suits, Green Contracts Wall Street Journal
Do social media bots have a right to free speech? Bulletin of the Atomic Scientists (Dr. Kevin)
Heavy Crude: From Glut To Shortage OilPrice
Global economy puts pressure on Vermont's local sawmills VTDigger. Resilc: "My guy down the street in Stamford cuts alone with 2 helpers. Had 20 people in early 2000s. I've bought 40$k worth of wood to do my part."
Hackers Broke Into An SEC Database and Made Millions From Inside Information, Says DOJ CNBC
Open Letter to Elon Musk – Planet Earth: Worldwide 5G Radiation from Orbit? EMFSA (furzy)
From Carlos-san to Ghosn 'yougisha' (suspect) Bangkok Post (furzy)
Class Warfare
Poll: A majority of Americans support raising the top tax rate to 70 percent The Hill. UserFriendly: "Anyone shocked by this poll has no business being in office."

Republican Agenda Should Unite Populism and Republicanism National Review. UserFriendly: "the right noticed the lack of noblesse oblige isn't working out well."

2020 contenders who tweeted support for #UTLA brave #Strike4Ed teachers:
Bernie Sanders
Kamala Harris
Richard Ojeda

Not yet:
Liz Warren
Julián Castro
Beto O'Rourke
Tulsi Gabbard
Amy Klobuchar
Kirsten Gillibrand
Sherrod Brown
Cory Booker
Joe Biden
Jay Inslee
Mike Bloomberg https://t.co/svHELgQyLU

— OurRev305 (@OurRev305) January 15, 2019

Sanders to introduce bill that would raise federal minimum wage to $15 The Hill (martha r)

Big companies are crushing their competition in the US, and it's creating a dangerous 'fake capitalism' that hurts workers and consumers Business Insider (David L)

Repeat after me, progressive ideas are not radical:

On nearly every "radical" idea the American people are with us:

72% want to expand Social Security.
70% want Medicare for All.
65% want a jobs guarantee.
64% want to legalize marijuana.
60% want tuition-free public colleges.
58% want $15 min wage.
57% want to break up big banks.

— Bernie Sanders (@SenSanders) January 15, 2019
Antidote du jour (@angeliateah):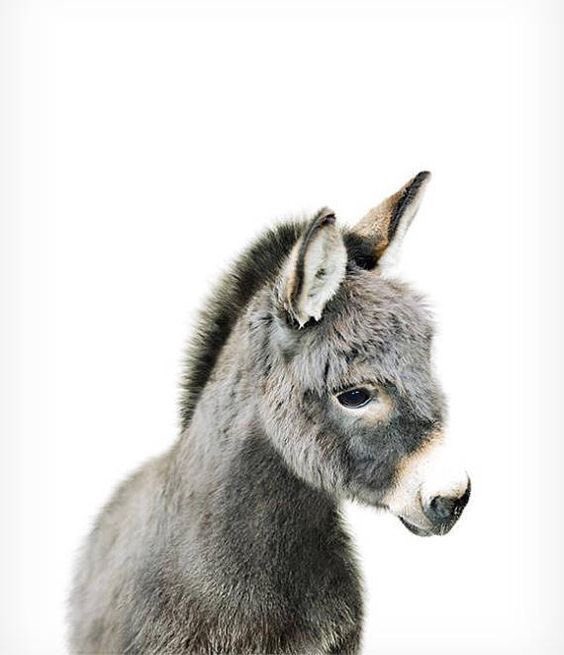 And a bonus video. Another drama queen husky!
See yesterday's Links and Antidote du Jour here.