Australia swelters in record temperatures with warmest ever night New Scientist (David L)
Rent-a-sister: Coaxing Japan's young men out of their rooms BBC
Apophis asteroid could strike Earth in 2068, warn Russian scientists RT (chuck419)
Why Is All of New Zealand Obsessed With This Drunken, Littering, Rowdy Tourist Family? Slate (Lance N). This account makes clear they were more destructive than just littering: Rowdy tourists: Group served deportation notice, may be banned from New Zealand for 5 years
Mexico explosion: at least 20 killed after burst pipeline ignites Guardian
RTÉ to make climate-change programming 'a priority' Irish Times (martha r)
Climate change is affecting health now. Our leaders must take action STAT (martha r)
China?
U.S. Preparing Trump Order to Restrict Chinese Telecoms, Sources Say Bloomberg

Google Faces Renewed Protests and Criticism Over China Search Project Intercept
North Korea
White House: Second Trump-Kim summit coming next month The Hill

High and rising stakes for Trump-Kim sequel summit Asia Times
Brexit
A Helpful Timeline of Prince Philip Not Dying Vice
EU Cancels 'Final' Negotiations On EU Copyright Directive As It Becomes Clear There Isn't Enough Support TechDirt
A Murder in Gdańsk Project Syndicate
Big Brother is Watching You Watch
FTC may nail Facebook with record fine for privacy abuses Fast Company (David L)

Giving Algorithms a Sense of Uncertainty Could Make Them More Ethical MIT Technology Review

Netflix, YouTube, Amazon and Apple accused of GDPR breach Financial Times (David L)

Facebook needs to be broken up, not given a few billion dollar parking ticket it won't notice. Remember Wall Street analysts don't bother to ask Zuck about the FTC. The commission is useless. https://t.co/ks77v8o2pb

— Matt Stoller (@matthewstoller) January 18, 2019
Imperial Collapse Watch
Reagan Wannabe Relaunches Reagan's Star Wars Moon of Alabama (Kevin W)
Trump Transition
Two years in, Donald Trump remains the 'unprecedented president' DW

Trump teases 'major announcement' about shutdown on Saturday The Hill

10 Things We All Lose If Bernie Chooses Not to Run in 2020 Common Dreams

How World Central Kitchen feeds 3,000 people a day in Tijuana Roads & Kingdoms (Randy K)

Tesla Is Cutting 7 Percent of Its Workforce To Reduce Model 3 Price CNBC

Russian Hackers Allegedly Attempted To Breach the DNC After the 2018 Midterms Fortune.

We didn't link to the BuzzFeed report, where Michael Cohen supposedly said that Trump pressed Cohen to lie about the dates of Trump's efforts to get his unsuccessful Moscow development off the ground, due to the utter lack of the "alleged" word and opening section not even making clear that their "law enforcement" sources were reporting on what Michael Cohen supposedly said, and therefore making it sound as if "law enforcement" had come to this view. Remember that reading rates fall off by 50% every para. The start instead made it sound as if "law enforcement" had made conclusions. Now we have this:

UPDATE: A spokesperson for the special counsel is disputing BuzzFeed News' report. https://t.co/BEoMKiDypn pic.twitter.com/GWWfGtyhaE

— BuzzFeed News (@BuzzFeedNews) January 19, 2019
Alexandria Ocasio-Cortez's First House Speech Broke a C-SPAN Record. Here's What She Said Time (martha r)
California Encourages TSA Workers To Sign Up For Unemployment Despite Federal Guidance Huffington Post (Kevin W). See: Federal employees who take unemployment benefits during the shutdown will have to pay them back CNBC (Kevin W)
'Toxic History': Washington State Prepares to Sue US Navy Over Hazardous Dumping – Sputnik (Kevin W)
The White House calls food stamp funds for Puerto Rico 'excessive and unnecessary' Grist
Fake News
Narrative Control Firm Targeting Alternative Media Caitlin Johnstone, Consortiumnews
Jay Alix, McKinsey Redux Credit Slips
When someone is caught selling heroin, they are arrested and charged with a crime. The same needs to be true of the drugmakers who knew that opioids were addictive and being abused and still sold them anyway for the sake of profit.

— Ro Khanna (@RoKhanna) January 18, 2019
Oddly Enough, More Big Pharma Kickbacks for Docs Are Associated With More Opioid Deaths Splinter News (Kevin W)
More than half of the U.S.'s largest cities are issuing bonds to protect against climate change MarketWatch
Tesla is slashing workers ahead of one of the most crucial deadlines in its history Business Insider (Kevin W)
Everyone who's telling you that Tesla is influencing the rest of the auto industry is completely wrong Business Insider
Stock-Market Margin Debt Plummets Most Since Q4 2008 Wolf Richter
NY Fed president warns shutdown is hitting US growth Financial Times
Class Warfare
L.A. teacher strike may be cutting edge of a revolution against what's rotten in America Philly.com (martha r)

Will this Manhattan Restaurant let women sit alone at the bar? The Cut (chuck419)

Why They Hate the Women's March Jacobin
Antidote du jour (Tracie H):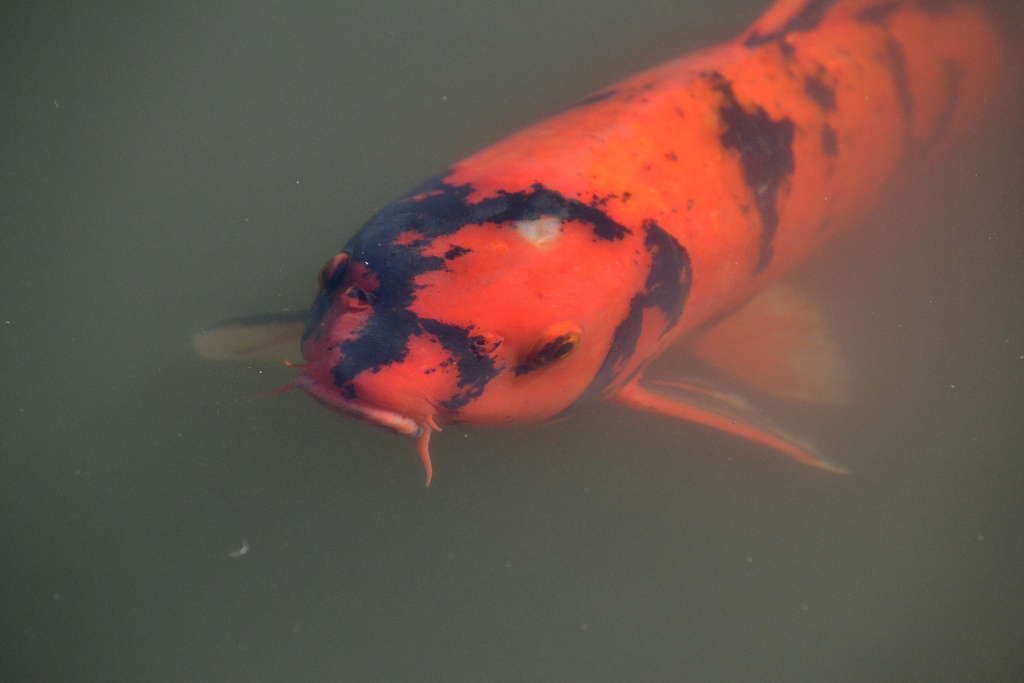 See yesterday's Links and Antidote du Jour here.