Corn Tastes Better on the Honor System Emergence
Close companions: Early evidence for dogs in northeast Jordan and the potential impact of new hunting methods Journal of Anthropological Archaeology
Church of Sol: The Solar Cycle's Potential Impact on Weather and Climate Weather Underground
Debt machine: are risks piling up in leveraged loans FT
Central Banks' Window to Restock Ammo Is Closing Bloomberg
South Asia Tops the Ranks of World's Highest Real Interest Rates Bloomberg
No cash? No problem, with India's mobile microcredit Nikkei Asian Review. Micro-usury. Swell.
Pay-for-Play, Ethical Concerns & the Usual Suspects: A Look at the Rivaling Fyre Fest Docs The Fashion Law
Brexit
Brexit: Theresa May 'considers amending Good Friday Agreement' to break deadlock Independent (KW). By March 29? When I first saw this, I thought it was a parody.

Dublin rejects idea of alternative deal for Irish border post Brexit Politico

Theresa May on Brexit collision course with MPs FT

Defiant John Bercow 'set to stay as speaker' Guardian

Moving On Institute for Government. They tweet: "On major govt projects, almost half of project directors and a quarter of senior responsible owners leave their roles each year." Projects such as Brexit planning and implementation, presumably.

Leveling up my cat game:

If Brexit were a cat…pic.twitter.com/1BTSSX6DDy

— Larry the Cat (@Number10cat) January 16, 2019
Frenchman jailed for 6 months for attempting organize Yellow Vest protest RT
Tsipras blames 'extremist elements' for clashes; protesters cry staged provocation Ekathimerini
Syraqistan
Army's long-awaited Iraq war study finds Iran was the only winner in a conflict that holds many lessons for future wars Army Times. The only winner besides Halliburton et al. If you call that winning.
China?
New Cold War
Coincidence? – Chief Nurse Of British Army Was First To Arrive At Novichoked Skripal Scene Moon of Alabama. "Scene" is indeed the word. When I was in London a couple of years ago, I went to see the great British farce, Noises Off. Hilarity ensued. This latest incredible coincidence in Weston-super-Mare the Maltings shopping centre in Salisbury should be causing that stiff British upper lip to twitch, at the very least. Maybe when everything's funny, nothing is funny.
Gangster Geopolitics: The Kremlin's Use of Criminals as Assets Abroad Russia Matters
The Russian pension chicken is coming home to roost… (UPDATED) Vineyard of the Saker
Trump Transition
The huge problem with Mueller's Trump-Russia probe that no one talks about Will Bunch, Philadelphia Inquirer

ACLU sues federal agencies in attempt to obtain social media surveillance records The Hill. Invasion of the data snatchers…
The Green New Deal: How We Will Pay For It Isn't 'A Thing' – And Inflation Isn't Either Forbes
Democrats in Disarray
Our Famously Free Press
Beyond BuzzFeed: The 10 Worst, Most Embarrassing U.S. Media Failures on the Trump/Russia Story The Intercept. I remember each and every one of these stories, but I'm so jaded that one debacle after another seems like the new normal.
Health Care
Early Medicaid Expansion Associated With Reduced Payday Borrowing In California Health Affairs. Imagine what #MedicareForAll would do!
Guillotine Watch
"When You Get That Wealthy, You Start to Buy Your Own Bullshit": The Miseducation of Sheryl Sandberg Vanity Fair (DK). DK: "Gets better when moving past Sandberg, around para eight."
Millennials Are Taking Charge of Davos Bloomberg. Well, let's hope they ruin it.
Class Warfare
Fans Shocked After Marie Kondo Reveals She Has Been Dating Untidy Cupboard For Past 6 Months The Onion. Dateline — you guessed it — "Brooklyn, NY."
It's All Over The Point. No it isn't.
Antidote du jour (via):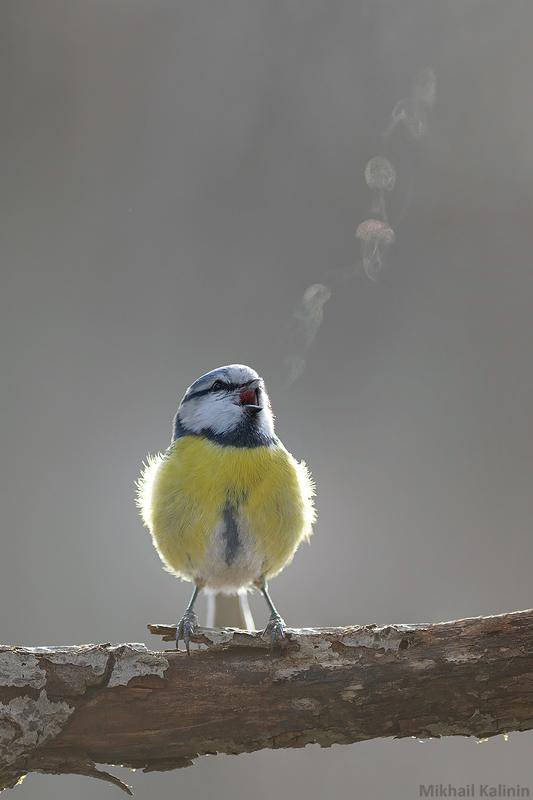 "When the weather's cold you can see the song" (Geoff Shipp)
Bonus antidote:
The first King Penguin egg to be laid at the Kansas City Zoo hatched on January 13. The chick was named "Blizzard", since it made its entrance during one big snowstorm! More on ZooBorns: https://t.co/zILywf8CKI pic.twitter.com/4NlxZDbXRe

— ZooBorns (@ZooBorns) January 19, 2019
Awwwww! Look at the little dinosaur!
See yesterday's Links and Antidote du Jour here.