How much can forests fight climate change? Nature
Ancient Earth saw a huge spike in meteor impacts. It may be ongoing. National Geographic
BlackRock accidentally posted spreadsheets full of information on thousands of financial advisors that use its ETFs, calling some 'dabblers' and others 'power users' Business Insider. BlackRock should fit right in at CalPERS, then.
My speech on driverless cars at the Transportation Research Board, Washington DC, 15/1/19 Christian Wolmar (MH). Wolmar is a well-regarded British transportation journalist. Wolmar: "I will leave you with the words of Michael DeKort: 'The 20–30-year time period [for the introduction of driverless cars] isn't remotely close. The real answer is that they will never get remotely close to finishing. Not much farther than the first base they are on now.'"
Brexit
Brexit: A grim process of elimination RTE (PD).

Britain is operating as if a Brexit delay is there for the taking. It's not. WaPo

UK fails to close global trade deals ahead of Brexit deadline FT

Brexit: High-profile Germans plead with UK to stay in EU BCC. Classy letter, but….

Coalitions in the Commons? John Redwood (Clive). Clive: "His parliamentary arithmetic is broadly accurate although he does fail to state that the non-ERG element of the Conservatives could split off and support one of the various other ploys he lists. But not all of any Conservative defectors from May's Deal would join a specific single ploy, so his general point about there not being any majority for anything is valid, as is the count for the overall scale of support for each competing option."

They carry signs:

This is legit the best sign I have ever seen ?#Brexit pic.twitter.com/dp0UWB78iq

— brodiewest (@brodiewest) January 16, 2019

In a bizarre turn of events, Theresa May could get her Brexit deal through after all – the key lies with Yvette Cooper Independent. Interestingly, although Corbyn forbade Labour MPs from meeting with May, Cooper did so, wearing a hat other than her MP hat. Clive: "I suspect the Clerk to the Commons will have told the Speaker [John Bercow] that, if he doesn't kill Cooper's bill, he'll almost certainly face moves to remove him from office because the constitutional position on the (un-) allowability of it is clear. So, despite press frothing at the mouth, it won't go anywhere." "Bizarre" may have given us a clue. Readers?

Unlock the Brexit logjam by learning from other nations FT. Citizen assemblies.
The Malign Incompetence of the British Ruling Class Pankaj Mishra, NYT. Even Theresa May can't top Admiral of the Fleet Louis Francis Albert Victor Nicholas Mountbatten, 1st Earl Mountbatten of Burma, KG, GCB, OM, GCSI, GCIE, GCVO, DSO, PC, FRS.
800 fire doors across Poole the same as those that failed post-Grenfell checks Daily Echo. Like Grenfell, this is a privatization story. See NC Grenfell coverage here and here.
Syraqistan
Amazing! Afghanistan's '10-year challenge' picture looks exactly the same Duffel Blog

Inside Israel's Secret Program to Back Syrian Rebels Foreign Policy. Still germane.
China?
India
Mega water crisis ahead, says expert Deccan Chronicle

Experts sound rural job scheme alert The Telegraph

Young, Angry and 'Untouchable' Bloomberg
New Cold War
U.S. Steps Up Rhetoric Over Nord Stream 2 Pipeline Oilprice.com
Trump Transition
1,400 Miles of Abortion Restrictions The Intercept
New York Confronts Its Worst Measles Outbreak in Decades NYT
Our Famously Free Press
BuzzFeed News Faces Scrutiny After Mueller Denies a Dramatic Report NYT. Plenty of dunking on this one…

BuzzFeed's big scoop and the media's giant factual loophole Matt Taibbi, Hate Inc. "Four-source clovers." Well worth a read.

Beware the permanent exclusive WaPo

Peter Carr Speaks emptywheel. "Trump's not going to be indicted by Mueller — at least not before he leaves office via election defeat or impeachment." Oh.
The House Democrats' Colossal Election Reform Bill Could Save American Democracy Slate. No hand-marked paper ballots, hand-counted in public. (A "paper trail" is meaningless, because the software that scans, tabulates, and prints the "paper trail" can still be hacked.)
Democrats in Disarray
The Democratic #BigLaw, Hill, and nonprofit space is like a set of incredibly meek loser mafia families. There are a few key people that control all the money and the blacklists are ridiculous. Read the article and you'll see how insular this culture is. https://t.co/kTQhAdqVOE

— Matt Stoller (@matthewstoller) January 11, 2019
"Incredibly meek loser mafia families." Pass the popcorn.
Guillotine Watch
Dimon, Schwarzman and Other Davos A-Listers Add $175 Billion in 10 Years Bloomberg
Class Warfare
The Radical Organizing That Paved the Way for LA's Teachers' Strike The Nation

Oakland teachers stage unauthorized walkout as contract talks hit impasse San Francisco Chronicle

can you marie kondo when you're poor? Vice. The author, an expatriate, has a relationship with poverty that others may not share. I've always liked this poem by Elizabeth Bishop: "One Art".
Kennedy and King Family Members and Advisors Call for Congress to Reopen Assassination Probes Who.What.Why. "A group consisting of relatives of the Kennedy and King families, as well as their confidantes and other prominent voices, is calling for a Truth and Reconciliation Committee to get to the bottom of these tragic murders." Includes the group's letter, with an impressive list of signatories.
Lunar eclipse 2019: how to watch this "supermoon" turn blood-red Vox
Antidote du jour (via):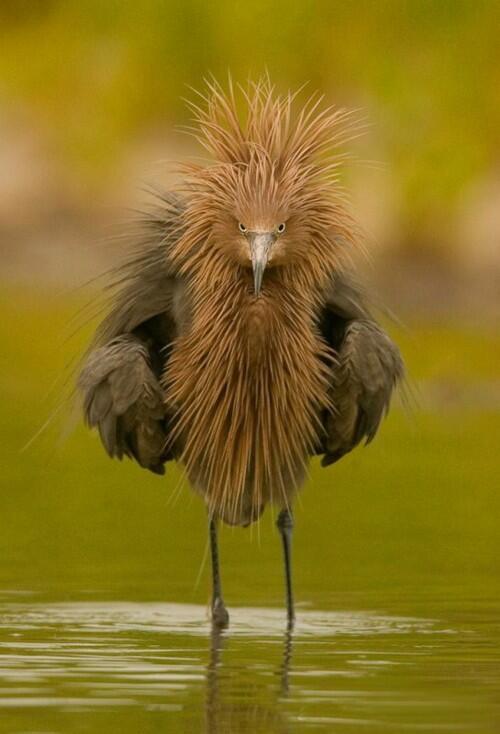 Bonus antidote:
Take a look at how still this kingfisher keeps it's head while hunting, incredible! ? #Winterwatch pic.twitter.com/3H2n9v62vK

— BBC Springwatch (@BBCSpringwatch) January 15, 2019
See yesterday's Links and Antidote du Jour here.