Earth's 39 Billion-Dollar Weather Disasters of 2018: 4th-Most on Record Weather Underground
Big U.S. banks are letting stress tests make decisions for them The American Banker
Shale Pioneer Hamm: Output Growth Could Fall By 50% OilPrice.com. "This newfound mantra of capital discipline has been imposed on the shale industry after a decade or so of a debt-fueled drilling frenzy."
PG&E Is Cleared in Deadly Tubbs Fire of 2017 NYT. "The California Department of Forestry and Fire Protection said on Thursday that private electrical equipment at a home was responsible for starting the Tubbs Fire in Sonoma County in October 2017. The exact cause could not be determined, however, because much of the equipment was destroyed in the fire."
Brexit
The Three Days That Now Matter in U.K. Parliament's Brexit Chaos Bloomberg

Wealthy Brexiteers like James Dyson are jumping ship. Why might that be? Guardian. And–

"Evacuate? In our moment of triumph?"

– James Dyson. pic.twitter.com/yrUFHyBBiZ

— Brian Cox (@ProfBrianCox) January 23, 2019

Say goodbye to Airbus:

Airbus chief exec attacks Brexit "disgrace" – no Deal will divert investment and make no mistake other countries want to build wings for aircraft. "Airbus not dependent on UK"…

It did warn about this months ago. pic.twitter.com/N4g1CuHOEi

— Faisal Islam (@faisalislam) January 24, 2019

Brexit: Jeremy Corbyn faces revolt from Labour MPs backing second referendum Independent. How many days left? 63 apparently (and there are fewer legislative days).

Labour's alternative to the Prime Minister's plan appears to have little substance Institute for Government

The risks of a second Brexit referendum must now be run Martin Wolf, FT
China?
Commentary: China's economic transition deserves world's confidence Xinhua

Beijing tells cadres to prepare for the worst amid uncertainties of its high-stakes trade war with the US South China Morning Post
Surveys and data are key weapons in the great Indian political battle of 2019 Quartz
Venezuela
Venezuela's Military Backs Maduro, as Russia Warns U.S. Not to Intervene NYT

Press review: Putin, Erdogan hash over Syria and US meddles in Venezuelan presidency TASS

El Presidente Guaido, today:

President @jguaido has now formally requested US assistance in working with our partners to provide the people of #Venezuela immediate humanitarian relief. pic.twitter.com/t4BanVq6ya

— Marco Rubio (@marcorubio) January 24, 2019

Sounds great. Who does the customs inspection?

House Democrats, January 11, 2019:

We refuse to recognize the legitimacy of Maduro's presidency. That's why @RepEliotEngel, @RepDWStweets, @RepShalala, and @RepDMP are joining to introduce legislation to support the people of #Venezuela and hold the illegitimate President accountable for the crisis he created. pic.twitter.com/3JBCJLmwLf

— House Foreign Affairs Committee (@HouseForeign) January 11, 2019

Interestingly, Clintonite Wasserman Schultz, Clintonite Shalala, and Mucarsel-Powell are all from Florida.

Trump Incites Turmoil in Venezuela Amid a Bipartisan Clamor for Regime Change Ghion Journal

Where Are Democratic 2020 Hopefuls on the Trump-Backed Coup Attempt in Venezuela? In These Times

DSA Statement on Venezuela DSA

The Coup in Venezuela Must Be Resisted Craig Murray. Read all the way to the end.

Class/race polarisation in Venezuela and the electoral success of Hugo Chávez: a break with the past or the song remains the same? (PDF). Barry Cannon, Centre for International Studies School of Law and Government Dublin City University. From 2008, still germane. Local expertise welcome!
New Cold War
The End of Russia's 'Democratic Illusions' About America The Nation

Insidiocracy: Russiagate, Corporate Media & Losing My Religion – Part One Nina Illingworth
Putin's May Decrees and the 12 "national projects" take shape, but lacunae remain Intellinews
Trump Transition
'We are going backward': How the justice system ignores science in the pursuit of convictions NBC
Democrats in Disarray
Bernie Sanders vs Kamala the Jailer and Her Corporate Backers Black Agenda Report (JB).
2016 Post Mortem
Majority of Americans were not exposed to 'fake news' in 2016 U.S. election, Twitter study suggests Science
Big Brother Is Watching You Watch
Amazon Can't Fix Facial Recognition Cathy O'Neil, Bloomberg. "[T]he whole ecosystem of artificial intelligence is optimized for a lack of accountability." That's not a bug. It's a feature.

New technology uses lasers to transmit audible messages to specific people Phys.org. What could go wrong?
Health Care
Indiana superintendent charged after using her insurance to help sick student KARE

Millions of Americans Flood Into Mexico for Health Care — the Human Caravan You Haven't Heard About Truthdig. No moral panic about Americans who can't afford dental, or any moral panic that they just can't stay south of the border. Apparently, the identitarian case for open borders assumes that they are, and should be, permeable only one way…
Davos
Panic is on the agenda at Davos – but it's too little too late Guardian. "A simulation of a refugee's experience, where attendees crawl on their hands and knees and pretend to flee from advancing armies." What's the safe word? "Money"? And–

The most Davos pic ever, from @axios pic.twitter.com/CnB5lOkWTP

— Vanessa Fuhrmans (@vjfuhrmans) January 23, 2019
Class Warfare
Alienated Labor Popula

How Big Firms Keep Wages Low Teresa Ghilarducci, Forbes. Monopsony.
They write books:
Book Review: The Finance Curse: How Global Finance is Making Us All Poorer by Nicholas Shaxson LSE Review of Books
Shoshana Zuboff: Facebook, Google and a dark age of surveillance capitalism FT
Antidote du jour (via):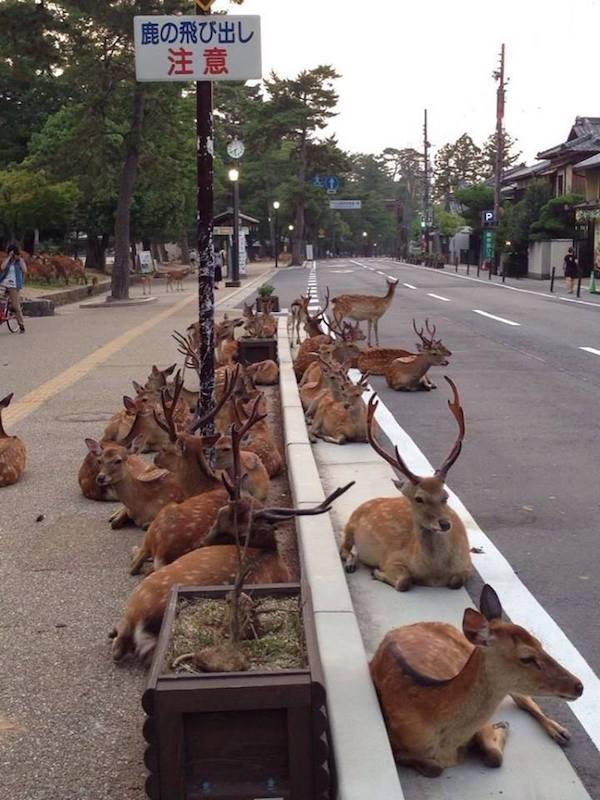 Bonus antidote (eMammal):
oh #deer don't mind me, just passing through!
A #coyote and deer in very close proximity, captured on our @CandidCritters #cameratrap. Exciting things happening in NC! #wildlife pic.twitter.com/wmUghFiLIR

— eMammal Project (@eMammal) January 22, 2019
eMammal "works with citizen scientists and camera traps to conduct large scale mammal surveys coordinated by NC Museum of Natural Sciences and the Smithsonian." Obvious candidate for a Jobs Guarantee.
See yesterday's Links and Antidote du Jour here.