All the winners at Oscars 2019 as Green Book is named Best Picture Metro.co.uk
Stanley Donen, director who filmed Gene Kelly singing in the rain, dies at 94  WaPo. Take heart, this year's Oscar losers:
For all its later acclaim, "Singin' in the Rain" drew favorable but not ecstatic reviews when it was released. …

"We were ignored," Mr. Donen told his biographer. "Not that it's such a big to-do. The year of 'Singin' in the Rain,' the best picture went to 'The Greatest Show on Earth,' one of the worst movies ever made."
Giant Tortoise Feared Extinct Reappears After 113 Years Motherboard
'DUTCH OVEN LADY' PROMOTES A NEW — OLD — COOKING STAPLE Daily Yonder
The White Earth Band of Ojibwe Legally Recognized the Rights of Wild Rice. Here's Why Yes Magazine (martha r)
Is Drilling and Fracking Waste on Your Sidewalk or in Your Pool? ProPublica
Half glitzy, half dowdy Times Literary Supplement. On comedy double acts.
Are we on the road to civilisation collapse? BBC
Could we soon be able to detect cancer in 10 minutes? Guardian
'Stop Funding Climate Change!': Jamie Dimon Interrupted for Important Planetary Message Common Dreams
Concrete: the most destructive material on Earth Guardian
New Cold War
How Politics Trump Intel in the US-Russia Nuke Treaty Pullout American Conservative. Scott Ritter.
Women at State Dept. fear incentive program contributes to gender pay gap The Hill
Nessel reversing 16 years of GOP ideology in Attorney General's Office Detroit Free Press (marla r)
AOC
Alexandria Ocasio-Cortez Depicted as Superhero in New Comic Book Breitbart
GND
Alexandria Ocasio-Cortez delivers impassioned response to critics: 'I'm the boss. How about that?' Independent
2020
The Political Playbook of a Bankrupt California Utility NYT (Cal2) Hoisted from comments.

Will 2020 Democrats Help Trump By Destroying Each Other? New York magazine. Ahem. I'm posting this to allow members of the commentariat to exercise critical thinking skills.

Kamala Harris dismisses concerns about Green New Deal price tag: 'It's not about a cost' Fox News. Yet another opportunity  to deploy  those critical thinking skills.
As Ex-Enron CEO Exits Prison, Some of Company's Old Businesses Thrive WSJ. Seems like a different world, although it was only a dozen years ago when CEOs were  prosecuted and sent to jail for their crimes.
Health Care
After Vox story, California lawmakers introduce plan to end surprise ER bills Vox

US HEALTHCARE DISGRACE: GOFUNDME-CARE SYMPTOMATIC OF EXTREME INEQUALITY Who What Why

'A dark and elaborate art': How pharma executives are training to avoid disaster at Tuesday's congressional grilling Stat
Big Brother IS Watching You Watch
The snow patrol drones saving skiers from an icy death BBC
North Korea
Why North Korea won't be the next Vietnam Asia Times
China
India
Most People Trust 'Neutral Media', Says New Report on Fake News The Wire

Pulwama attack: Imran Khan urges Narendra Modi to 'give peace a chance', repeats promise of action Scroll.in

India toughens Kashmir crackdown; 5 dead in battle with militants, more detained Reuters
Brexit
Jerri-Lynn here: I've deliberately gone light on Brexit links today, so as to steer interested readers to Yves's post today – and thus concentrate the discussion there rather than here on the Links thread.

Big banks divided on defaults strategy after Brexit FT

BlackRock CEO unhappy with UK's handling of Brexit — report Financial News
BMW and Daimler put aside rivalry to take on Google and Uber Handelsblatt
Class Warfare
Syraqistan
As US withdraws troops from Syria, France and UK remain in the back seat France 24
Trump Transition
Lower refunds amplify calls to restore key tax deduction The Hill

Wary of Trump's Approach, Governors Seek to Forge Own Trade Agreements Governing.com
Cuba sees high turnout at polls for constitutional referendum Reuters
Venezuela
Psychopathic US Senator Openly Calls For Maduro To Suffer Gaddafi's Fate Caitlin Johnstone

Warning 'Every Option Is On the Table,' Pompeo Stokes Fears of Military Force in Venezuela Common Dreams

Venezuela in crisis: All the latest updates Al Jazeera
Thomas Friedman Is Right: Pie Doesn't Grow on Trees Rolling Stone. Matt Taibbi– latest in a long series, the first of which ran in New York Press aeons ago IIRC, on Friedman's crimes against the English language. No need to have read any of those to enjoy the latest.
Antidote du Jour (via):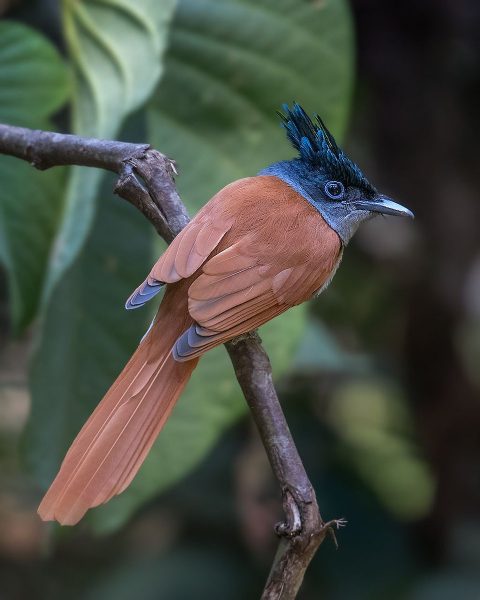 See yesterdays Links and Antidote du Jour here.