Patient readers, we just this instant switched on the codes for a new advertising vendor. A very much unintended and unexpected side effect is that some of you may be seeing video and other pop-ups. We were very clear in that these types of ads were not allowed. We are working to make them go away as fast as we can, because we know how much you hate them (and we do too)! –lambert
Update by Yves: The site seems to load faster with the new ads (the ads were what would slow down loading times), so once we get the popups sorted out (which thank God are appearing only on the landing page and so aren't interfering with reading articles), this should be a net plus to readers once we get past transition issues.
Stonehenge-like monuments were home to giant pig feasts. Now, we know who was on the guest list Science
What's the cost (in fish) between 1.5 and 3 degrees of warming? Anthropocene
Home Of Strategic Command And Some Of The USAF's Most Prized Aircraft Is Flooding (Updated) The Drive
Radical plan to artificially cool Earth's climate could be safe, study finds Grist
Fire Breaks Out At a Houston-Area Petrochemicals Terminal Bloomberg. Second in a week. Video:
The heat is deforming this metal storage tank. Some of the first responders are worried it will collapse. pic.twitter.com/Y3ZsjJ96zj

— Respectable Lawyer (@RespectableLaw) March 18, 2019
Leave the oil in the ground, and this doesn't happen…
The Fed has exacerbated America's new housing bubble FT
Churches are opening their doors to businesses in order to survive CBS
Some county treasurers have flouted Iowa gift law for years Bleeding Heartland
Corporations Are Co-Opting Right-To-Repair Wired
Brexit
What will it take to push May's Brexit deal over the line FT. The arithmetic: "To overturn her 149-vote deficit, she would have to win over at least 75 MPs. The most plausible route starts with the DUP's 10 MPs. If they backed her deal, then some 50 of the nearly 70 Tory Eurosceptics who voted against it last week may change sides. Then Mrs May would need a further 15 Labour MPs, in addition to the five Labour and former Labour MPs who backed her last week."

Northern Ireland's farmers urge DUP to back Brexit deal FT

Around 40 Tory Rebels Told Theresa May: We'll Vote For Your Brexit Deal If You Quit Buzzfeed

Labour likely to back public vote on UK PM's deal, says Corbyn Reuters

Brexit by July 1 unless UK votes in EU election: Document Politico

The Irish Backstop: Nothing has changed? It has actually (PDF) Lord Bew and Lord Trimble, Policy Exchange. Bew is a Professor of Irish Politics. Trimble is a former First Minister of Northern Ireland and a winner of the Nobel Peace Prize. Well worth the clickthrough to read the entire PDF. Here is the final paragraph:

All of this suggests that a backstop that functions for more than a short period of time – and the DUP has indicated in Parliament that it could live with a short backstop – is likely to be an extremely unstable affair. If it does not negotiate a trade deal with the UK in the next year or so, the EU is also likely to become increasingly aware that the Protocol will give it nothing but grief as it gets sucked into the Northern Ireland quagmire. In this quagmire, the UK Government (which has the support of the majority of the population in Northern Ireland and which pays the subvention which subsidises the entire society), holds most of the cards.

Politico's London Playbook calls their report "a ringing endorsement of the tweaks to the backstop agreed by Theresa May in Strasbourg this month." Readers?

NORMAN LAMONT: History will never understand Tory MPs if they kill off Brexit Daily Mail

Brexit will mark the end of Britain's role as a great power WaPo. Surely Suez did that?
Macron calls for 'strong decisions' after violent Yellow Jacket protests Politico
Syraqistan
North Korea
Investing in resource-rich North Korea seems like a good idea — but businesses find there's a catch Los Angeles Times

Picking Up the Pieces After Hanoi Richard Haass, Project Syndicate
New Cold War
How ordinary Crimeans helped Russia annex their home Open Democracy

How Russia Gets To Build Its Most Controversial Pipeline Riddle
Trump Transition
The Pentagon's Bottomless Money Pit Matt Taibbi, Rolling Stone. How are they gonna pay for it?

Government withholds 84-year-old woman's social security, claims she owes thousands for college WISH-TV
737 Max
Flawed analysis, failed oversight: How Boeing, FAA certified the suspect 737 MAX flight control system Seattle Times
Big Brother Is Watching You Watch
All the Crime, All the Time: How Citizen Works NYT

Global Mass Surveillance And How Facebook's Private Army Is Militarizing Our Data Forbes
More Than a Data Dump Harpers. Why Julian Assange deserves First Amendment protection.
Democrats in Disarray
Establishment Democrats Are Undermining Medicare for All Truthout. As I kept saying with my midterms worksheets, the liberal Democrat leadership's #1 priority is to prevent #MedicareForAll, and to that end they shifted the center of gravity of the electeds against it. Now we see this strategy born out in falling sponsorship numbers.

Even a Vacuous Mueller Report Won't End 'Russiagate' Stephen Cohen, The Nation. "[T]he Democrats and their media are now operating on the Liberty Valance principle: When the facts are murky or nonexistent, 'print the legend'."
Venture capitalist Steve Case spreading funding to Middle America with "Rise of the Rest" CBS
Class Warfare
What the Hell Actually Happens to Money You Put in A Flexible Spending Account? Splinter
'Super bloom' shutdown: Lake Elsinore shuts access after crowds descend on poppy fields Los Angeles Times. "Desperate for social media attention, some visitors have trampled through the orange poppy fields, despite official signs warning against doing so." Thanks, influencers!
Antidote du jour (via):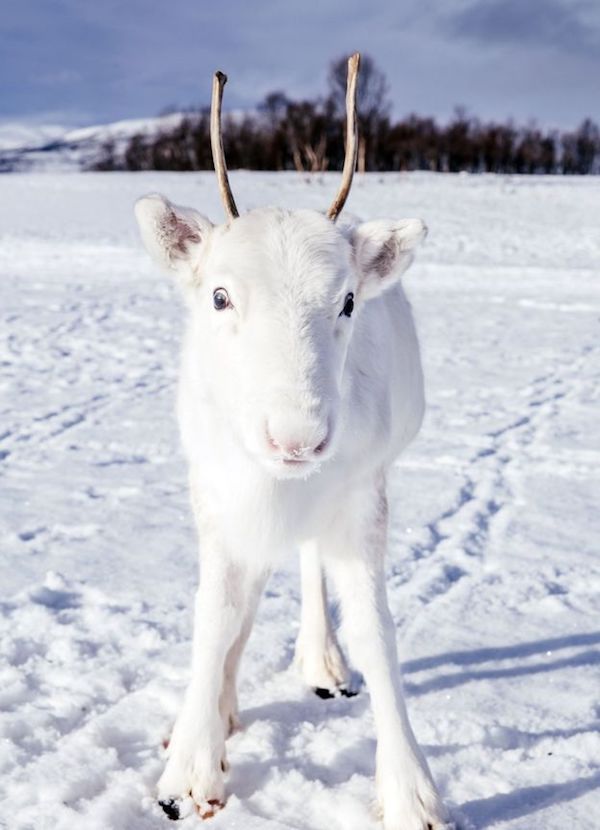 See yesterdays Links and Antidote du Jour here.