Readers, thanks to your rapid and generous response, our mini-fundraiser for Water Cooler has reached its goal of 300 donations. Of course, nothing prevents us from exceeding that goal, and if you were out of town or doing more important things, and missed the post, or simply wish to show your appreciation, you can still join us and participate via Lambert's Water Cooler Tip Jar, which shows how to give via credit card, debit card, PayPal, or even a check in the US mail.
Tasmanian devils 'adapting to coexist with cancer' BBC
Second ghostly galaxy without dark matter discovered, first confirmed Astronomy
The ETF Tax Dodge Is Wall Street's "Dirty Little Secret" Bloomberg
March U.S. Auto Sales Numbers Aren't Looking Good As Consumer Confidence Slumps Further Jalopnik
Experimental Security Research of Tesla Autopilot (PDF) Tencent Keen Security Lab. Note the ownership; however, most AI triumphalism seems to ignore the possibility that people will game the AI's sensors, as in this study, when in fact that's the very first thing they will do, in the wild. Those cheeky, curious, fun-loving anthropoids!
New Yorker's Dino Fossils Profile Features Pitfalls of 'Science as Performance' The Wire (The New Yorker story; more from the BBC).
Americans Are Smart About Science FiveThirtyEight
Brexit
Jeremy Corbyn could be poised for Downing Street if May calls an election after shock poll reveals Labour have taken a FIVE-point lead over Tories… while Boris is still favourite to succeed the PM Daily Mail
China
Mao Zedong's 'little red book' gets modern twist with mobile app for studying 'Xi Jinping Thought' South China Morning Post

Getting Rongcheng Right China Law Translate. Actual operation of the social credit scoring scheme.

UK report blasts Huawei for network security incompetence TechCrunch (original).
Syraqistan
'The Formation of an Educated Class Must Be Averted': How Israel Marginalized Arabs From the Start Haaretz
Vietnam to Venezuela: US Interventionism and the Failure of the Left Adolph Reed, Common Dreams. Important. Grab a cup of coffee.
Venezuela
Trump plans to cut U.S. aid to 3 Central American countries in fight over U.S.-bound migrants WaPo. El Salvador, Guatemala, and Honduras.
New Cold War
From Global Order to Global Transition Russia in Global Affairs. "The current post-Washington world transition is analyzed here in the context of theoretical studies concerning the previous post-Vienna, post-Paris, post-Versailles and post-Yalta transitions and their historical experience. The article concludes that the current post-Washington transition is irreversible, yet it may take more time than the previous ones and extend beyond 2050." Dense, but interesting.
RussiaGate
Taibbi: On Russiagate and Our Refusal to Face Why Trump Won Matt Taibbi, Rolling Stone

The 2016 campaign season brought to the surface awesome levels of political discontent. After the election, instead of wondering where that anger came from, most of the press quickly pivoted to a new tale about a Russian plot to attack our Democracy. This conveyed the impression that the election season we'd just lived through had been an aberration, thrown off the rails by an extraordinary espionage conspiracy between Trump and a cabal of evil foreigners.

This narrative contradicted everything I'd seen traveling across America in my two years of covering the campaign. The overwhelming theme of that race, long before anyone even thought about Russia, was voter rage at the entire political system.

The anger wasn't just on the Republican side, where Trump humiliated the Republicans' chosen $150 million contender, Jeb Bush (who got three delegates, or $50 million per delegate). It was also evident on the Democratic side, where a self-proclaimed "Democratic Socialist" with little money and close to no institutional support became a surprise contender.

Chris Arnade, who coined the phrase "volatility voters," saw the same thing in his travels.

How the Media Got it Wrong on Trump and Russia The National Interest. The headline erases the intelligence community from the story. The article does not.

To Understand Mueller's Work, Focus on Counterintelligence LawFare

The Mueller Bait and Switch Elizabeth Drew, Project Syndicate

Now That Robert Mueller Has Finished His Investigation, Can We Stop Obsessing Over Russia? Teen Vogue

So That's Over, and What's Next? Garrison Keillor, Reader Supported News (Furzy Mouse).

'Lock them up'? Trump's attention turns to his enemies list NBC News
Trump Transition
Trump and Big Oil Want to Pull the Plug on the Electric Car Market EcoWatch

Trump's Order to Open Arctic Waters to Oil Drilling Was Unlawful, Federal Judge Finds NYT
'Doomsday vault' town warming faster than any other on Earth CNN
Health Care
737 Max
Bjorn's Corner: The Ethiopian Airlines Flight 302 crash, Part 3. Leeham New and Analysis (parts one and two). These are all very good.
Concentration
Big Tech needs a Big Fix Boston Globe

Lina Khan: 'This isn't just about antitrust. It's about values' FT
Class Warfare
How "illegal" teacher strikes rescued the American labor movement Vice

GM squeezed $118 million from its workers, then shut their factory LA Times. Reparations needed…
On Flooding: Drowning the Culture in Sameness Long Reads
Appl Still Hasn't Fixd Its MacBook Kyboad Problm WSJ. Massiv takdown. Perhaps Apple wants be a services business, and not a hardware business, like that time GM decided it was going to be a finance company with a factory attached. If that's the goal, acing out the creatives who, despite every obstacle placed in their way, still use Apple's increasingly crapified products seems like a dumb move, but what would I know?
Antidote du jour (via):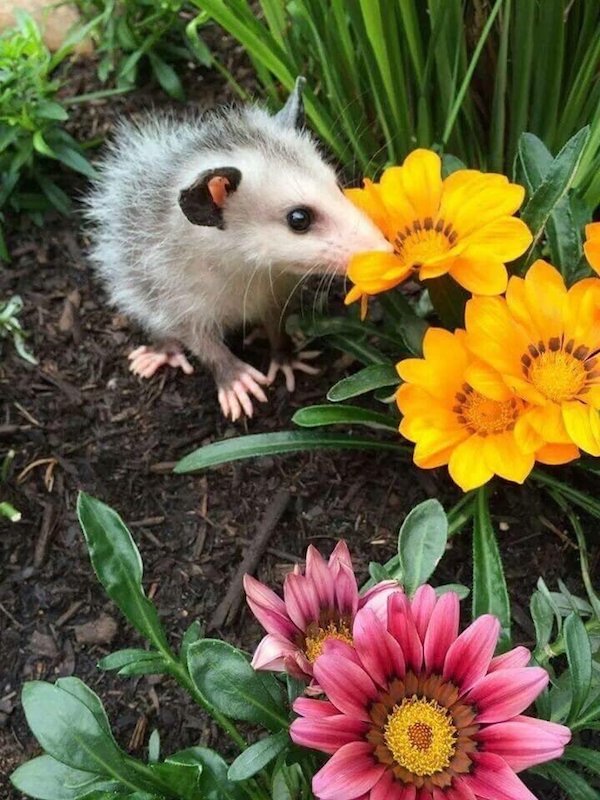 See yesterday's Links and Antidote du Jour here.