Parrots 'hooked on opium' wreak havoc on Indian farmers' crops Independent (Re Silc).
The allure of financial tricks is fading FT
Quadriga Crypto Mystery Deepens With 'Cold Wallets' Found Empty Bloomberg. I'm not sure it's so much of a mystery….
Why Crypto Companies Still Can't Open Checking Accounts Bloomberg. See above?
The Indy Explains: Can marijuana companies use banks? Nevada Independent
Two federal agencies investigating fatal Tesla crash in Florida MarketWatch
Customers flag bottled water smelling of 'old socks' and 'urine,' but CFIA says it poses no health risk CBC
Q&A: Leonardo Trasande, MD, MPP Endocrine News. Disruption. In a bad way.
Brexit
Brexit: UK 'abandons' key backstop demand in move set to spark Tory row Mirror

May gets Brexit boost from key Tories linked to backstop RTE

£1.6bn 'bribe' for poorer towns as May seeks Labour's backing for Brexit deal Guardian
France's minorities are angry, too. But they're mostly sitting out of the yellow vest protests. WaPo. Can our commenters on the ground in France confirm or deny?
Portugal Dared to Cast Aside Austerity. It's Having a Major Revival. NYT (UserFriendly).
Syraqistan
Breaking the Silence The Intercept

War on Al-Aqsa: what is the price of a Netanyahu victory? Mondoweiss (CL: "Are the Palestinians in for a wagging of the dog?").

Google, siding with Saudi Arabia, refuses to remove widely-criticized government app which lets men track women and control their travel Insider (CL). Ka-ching.
Venezuela
Venezuela's Guaido to risk arrest as he returns home to challenge Maduro Reuters. "Our scene opens…."
China?
Chinese tech scene hit by job cuts as austerity bites FT

Huawei exec sues Canada over detention Politico

Friday Song: 'Outside World' And Its Yearning And Heartbreak SupChina
India
Global ecommerce talks strike at roots of WTO, says India The Economic Times (J-LS).
Trump Transition
Mueller's Final Report Will Ignite an Epic War Over Disclosure Bloomberg (Re Silc: "What won't?")

House Democrats ramp up investigations of Trump The Hill. Film at 11.

1 big thing: Scoop — Trump campaign clarifies 5G policy after catching administration off guard Axios
2020
Why Donald Trump could win again, by Dave Eggers Guardian (s.n.). A must-read. Trump invades Beto's house. Note the "diversity" of the crowd, as well as the size.

Bernie Sanders sends a warning to 2020 rivals with rollicking weekend rallies CNN

Sanders rally in Chicago:

#BernieInChicago chastizes the crowd for the second day in a row for chanting his name, exclaiming "Nope, no no no, its not about me!"

The crowd then naturally erupts into a #NotMeUs chant with a huge grin on Bernie's face "That's more like it!"#Bernie2020

— Winkle the BernieBro ? (@the_bernie_bro) March 4, 2019
Watch a Wisconsin Woman Name 27 Cheeses in 30 Seconds While Wearing a Cheese Hat Munchies
An unflinching look at violence in Chicago The Economist
Black Injustice Tipping Point
Black Agenda ADOS
Health Care
Hundreds of hospitals punished for lax safety. Here's how to see if yours is one Ars Technica (CL). Look up your hospital.

Why Measles Is a Quintessential Political Issue of Our Time The New Yorker (KS).

Why measles is so deadly and vaccination so important Deutsche Welle
Realignment and Legitimacy
Trump's Election and Brexit Proved "Revolt of the Public" Prophetic (interview) The Intercept (B). Former CIA analyst Martin Gurri: "The year 2011 proved to be the moment of phase change, when digital anger passed over into political action. That year saw the Arab insurgencies, but also the "indignados" movement in Spain, the 'tent city' protests in Israel, and dozens of Occupy movements in the U.S. All these political insurgencies online. The public we first glimpsed when I was with CIA has since toppled dictators, smashed political parties, and of course elected outlandish populists to high office." Interesting, but the quoted generalization is incorrect, at least for Tahrir Square, which began with Egyptian organizers (who also had a shadowy color revolution connection via OTPOR). Similarly, capital "O" Occupy in the US was preceded by a distinctly non-online series of state capital occupations. And the Carré Rouge movement in Quebec in 2012, which might be viewed as the "last gasp" of the Occupy "phase change," began on the ground in Montréal with students rightly ticked off at tuition hikes. Substitute "became visible to CIA analysts" for "began," and I would agree. But Gurri mistakes the pointing finger for the moon. As digital triumphalists will do. NC readers are, of course, familiar with all this, because we covered it at the time.
Ethical issues, staff mistreatment leads to uncertain future for PSU president The Oregonian
Class Warfare
You can't do this dog's job—but you could try to be half as good Quartz. Detector dogs. Interesting to transpose these requirements to AI.
Is Ethical A.I. Even Possible? NYT
The End of Economics? Foreign Policy (UserFriendly).
Who Links To Whom? The 30M Edge GKG Outlink Domain Graph April 2016 To Jan 2019 The GDELT Project.
Twilight Zone America Power of Narrative. Always good to see one of the last of the old-school bloggers still in the game.
Antidote du jour (via):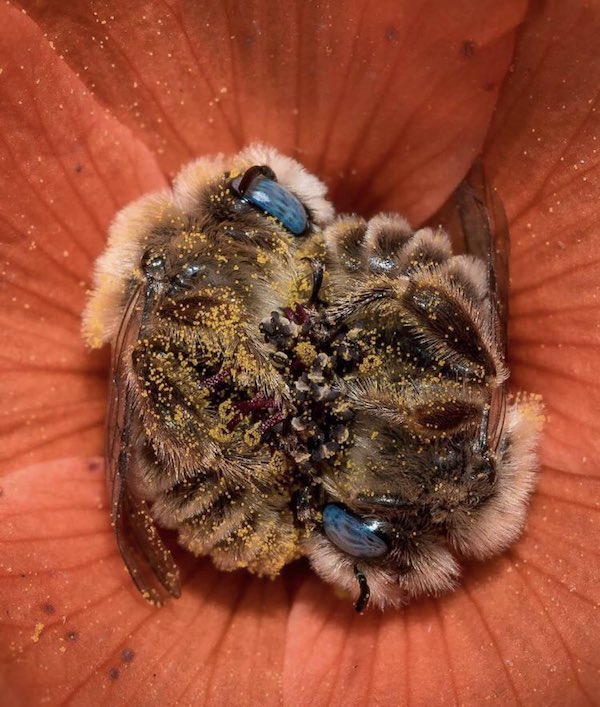 See yesterdays Links and Antidote du Jour here.