Hope you are able to attend one of our meetups this week. Stop by for good company and lively discussions.
In Milwaukee, JC arranged for the Water Street Brewery to hold tables for us in a section of the pub that ought to be quiet, but they'd like a good estimate of how many seats to hold. If you haven't already, please take a second to fill out this SurveyMonkey if you can join us.
Time
5:00 PM to 8:00 PM
Wednesday May 1, 2019
Location
Water Street Brewery
1101 N Water Street
Milwaukee, WI 53202
414-272-1195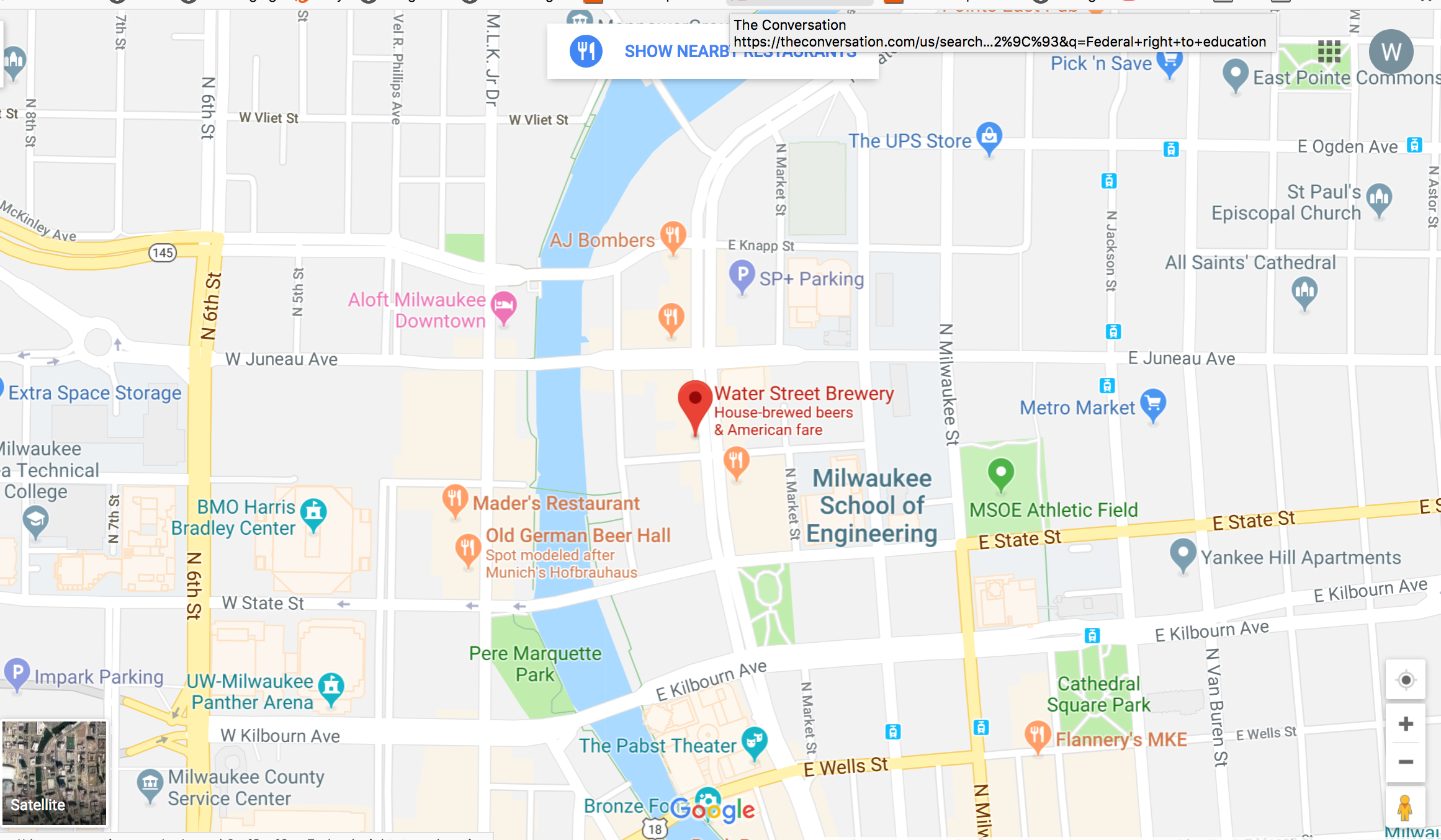 I am coming in on Delta 4022, which is scheduled to arrive at 12:59 PM, so hopefully everything will go smoothly.
In Minneapolis, reader Chuck L (the same Chuck L who provides many links) went venue scouting, so give him a big thank you!
Time
4:30 PM to 7:00 PM (we may go later…I'm staying hard by so we could decamp to the hotel lobby bar)
Thursday May 2, 2019
Location
Gray Fox Coffee & Wine
801 S Marquette Ave
Minneapolis, MN 55402
612-886-3770
Map below for those of you who like maps, but organizer Katy VERY MUCH wants attendees to RSVP on her SurveyMonkey form, which also has venue details.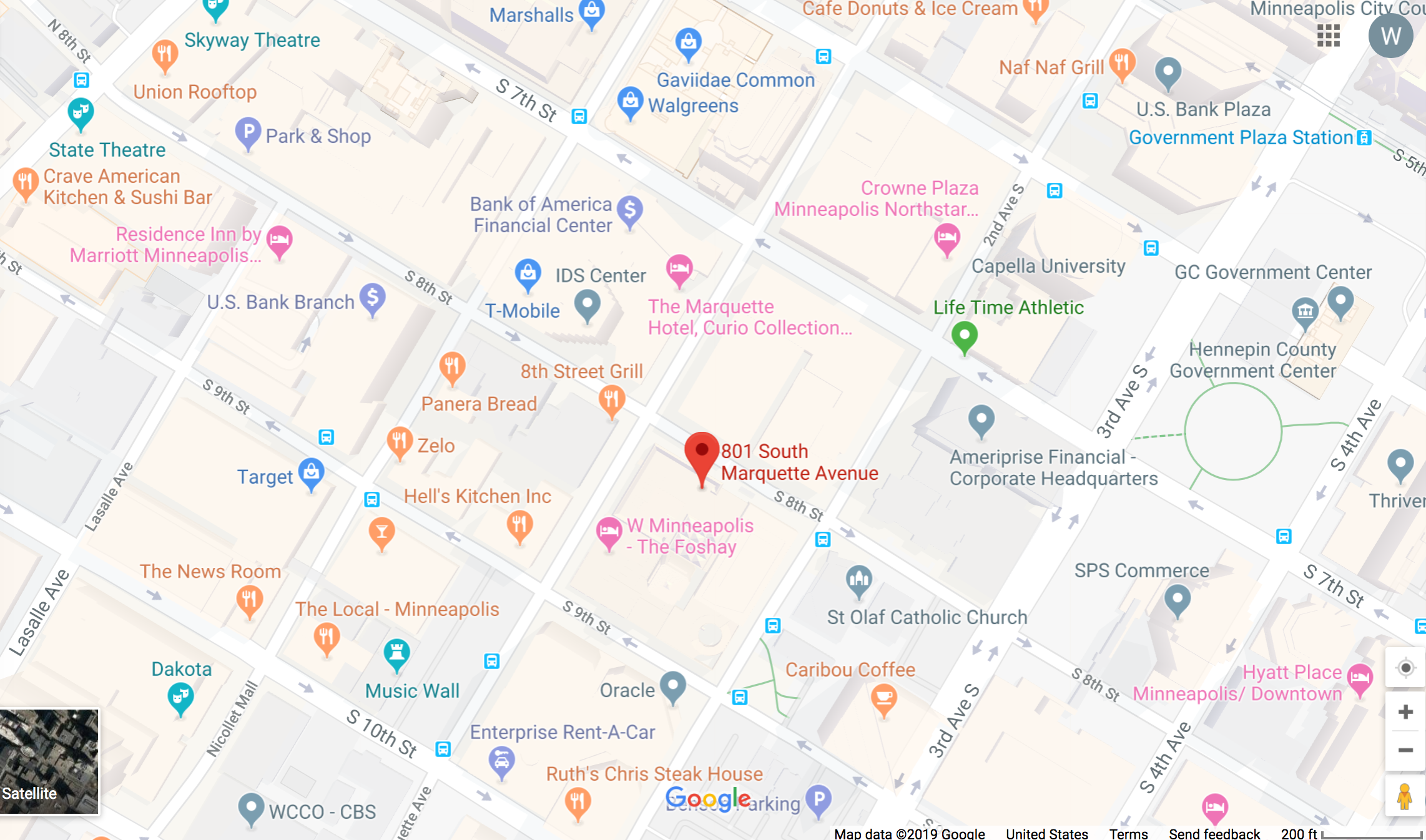 Katy also warns parking in the building is pricey before 5:00 PM, so plan accordingly.
I'm coming in on Delta 2053, which is set to land just after noon, so there should be enough leeway for me to get to the venue on time.
Very much looking forward to seeing you!