Notre Dame
Why Notre-Dame Was a Tinderbox New York Times

And that's why Britain should stay in the EU! Cringiest hot takes after Notre Dame fire RT (Chuck L)
Bald eagles are littering Seattle backyards with landfill trash TreeHugger (resilc)
Deer kills man, injures woman near Wangaratta in north-east Victoria abc.com.au (YY)
Elusive molecule, first in Universe, detected in space PhysOrg
Would life be happier without Google? I spent a week finding out Guardian. Martha r: "More interesting than one might expect."
Untold History of AI: Algorithmic Bias Was Born in the 1980s Spectrum IEEE (David L)
Bad Bots Now Make Up 20 Percent of Web Traffic ZDNet
There is no garbage patch in the Southern Indian Ocean, so where is the rubbish? abc.net.au (Kevin W)
Brain functions in pigs restored hours after death Financial Times
Arsenic in Some Bottled Water Brands at Unsafe Levels, Consumer Reports Says Consumer Reports (David L)
Men's beards carry more germs than dog fur, according to science MedicalXpress
The Truth About Dentistry Atlantic. There are dental quacks. And a general dentist doing root canals is another red flag….if you are told you need one, go to an endodontist, who should do tests on whether the root is viable. One of my cleaning women had one do five root canals in short succession, and in no way were they warranted. And ironically, what made non-dental medicine more scientific in the US was….drumroll…insurance. Insurers didn't want to pay doctors for treatments that were ineffective or not warranted. However, I beg to differ on their take on checkups. "Checkups" include cleaning plaque. If you have post;fluoride era teeth, less is probably OK. But if you pre-fluoridation teeth, and/or have a fair number of fillings, you need more frequent checkups. First, those fillings will eventually lead to future fillings. Save for gold, they don't have the same density as teeth and also respond to heat and cold differently than teeth. That means you will eventually get decay, and that decay could well form in spots that are shadowed on X-rays, meaning they could become large or symptomatic before the dentist will find them.
Researchers develop new platform that recreates cancer in a dish to quickly determine the best bacterial therapy PhysOrg (Chuck L)
China?
North Korea
North Korea tests new tactical guided weapon, state media reports abc.net.au (Kevin W). Wow, do they love jerking our chains.

Satellite Images Indicate North Korea is Making Radioactive Bomb Fuel Daily Beast (resilc)
Japan starts its kabuki performance with Trump Asia Times (Kevin W)
Brexit
Brexit Party surges into the LEAD in the race for the European Elections: Nigel Farage's brand new group storms ahead of the Tories AND Labour after a top pollster predicted it could win its first election Daily Mail. The EU is gonna be sorry it didn't listen to Macron. Just because he's a twerp doesn't mean he's always wrong.

Brexit's Surprising Side-Effect: Stiffer Bitcoin Regulations CNN
Pelosi: No US-UK trade deal if Brexit harms Irish peace deal The Hill. Mentioned by PlutoniumKun as pointedly ignored (as of yesterday) in UK press.
Sadiq Khan accused by rank and file police of 'aggravating' Extinction Rebellion protests Telegraph
Venezuela
VIDEO: How the Pentagon and CIA Push Venezuela Regime-Change Propaganda in Video Games Grayzone Proejct (YY)
Big Brother is Watching You Watch
Trump Transition
Washington in frenzy over release of Mueller report The Hill

Prosecutors Charge Health Professionals in Opioids Sting Wall Street Journal

Judge finalizes $25 million settlement for 'victims of Donald Trump's fraudulent university' ABC (furzy)
Elizabeth Warren praises Alexandria Ocasio-Cortez for 'Time 100' list of most influential people Boston (furzy)
2020
If you look at the Living section of the New York Times, you'll see that it's geared towards people who own a second house in the Hamptons. So when they refer to "some democrats" in this piece, they mean "high net value democratic donors."
Wisconsin Republicans Are Yucking It Up About AOC's Green New Deal While Trade Wars Crush Dairy Farmers Esquire (resilc)
Lawyering While Black: Cop Detains Attorney in Courthouse, Accuses Him of Impersonating a Lawyer The Root (Robert H). Wowsers.
Gunz
Active shooter drills are scaring kids and may not protect them. Some schools are taking a new approach. NBC (furzy)
Traders wake up to cost of coffee crisis Financial Times
Review units of Samsung's folding phone are breaking, and it's a potential fiasco that threatens the company's fragile reputation Business Insider (Kevin W)
Lyft Investors Sue Over Slump, Claiming IPO Was Overhyped Bloomberg (David L)
Pinterest prices IPO at $19, valuing social media company at $10 billion CNBC
First Japan-Built Airliner in 50 Years Takes on Boeing and Airbus Bloomberg
Class Warfare
Half of England is owned by less than 1% of the population Guardian (resilc)

The Student-Debt Crisis Hits Hardest at Historically Black Colleges Wall Street Journal
Antidote du jour (Tracie H):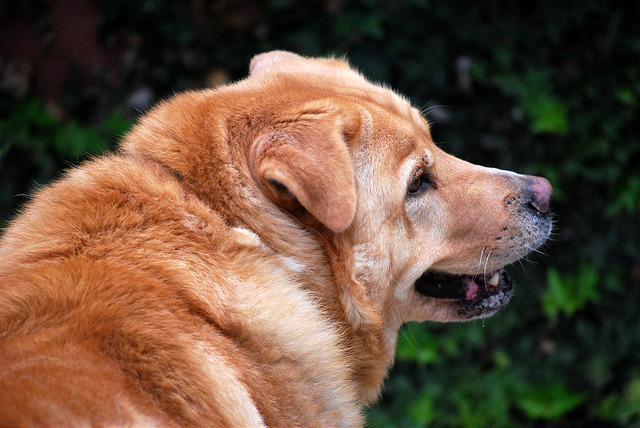 And a bonus (guurst):
Furry death noodle / long kitty / procrastination engine >
Ozzy the adorable desk weasel, full video –> https://t.co/zaPm5d1V9lhttps://t.co/iJXjJavqAH pic.twitter.com/xDqsWIsEmh

— Fiona Lang (@fiona_lang) March 28, 2019
See yesterday's Links and Antidote du Jour here.