These tough-looking monkeys eke out a living at 11,000 feet National Geographic
City watchdog ordered to probe London Capital & Finance collapse FT
How to Deal with Chaos in Climate and Politics Scientific American
Report on devastating Canadian climate change a far bigger issue than Jody Wilson-Raybould: Neil Macdonald CBC
Flooded Farmland: Should You Adjust the Lease? Farm Journal
In Florida, Doctors See Climate Change Hurting Their Most Vulnerable Patients NPR
FAA says 'additional work' needed for Boeing software fix FT
Suspicions of Bribery Cast Shadow Over Airbus Der Spiegel
Brexit
House of Commons rejects all Brexit options — again Politico

Ian Dunt live tweets the House of Commons debate (RS): "Alright we're off. Another day of spirit-sapping emotional disintegration awaits." Thread:

Things getting off to a weird start today. Tory Brexiter Richard Drax makes a personal statement to the Commons: "I should not have voted with the govt on Friday afternoon".

— Ian Dunt (@IanDunt) April 1, 2019

The legal choreography of the United Kingdom's Article 50 extension – and a serious problem ahead Preiskel & Co (RS).

Markets not properly pricing in a no-deal Brexit — ECB vice-president FT

For Many British Businesses, Brexit Has Already Happened NYT
Venezuela
Trump has a Russia problem in Venezuela WaPo

Don't Mention the 'Red Line' The American Conservative
Syraqistan
Algeria protests: President Bouteflika to quit before 28 April BBC

Killed by cholera, Yemeni doctor knew he was fighting 'disastrous' epidemic Reuters
India
Asia's pollution exodus: Firms struggle to woo top talent Agence France Presse
In Papua New Guinea, witch hunts, torture and murder are reactions to the modern world South China Morning Post. Paging Silvia Federici.
China
China purchases could undercut Trump's larger trade goal NYT

Taiwan Just Became A Huge Variable In The China Trade War Forbes

Xi Jinping speech from six years ago resurfaces to 'send message on trade war, leadership' South China Morning Post
New Cold War
"Long Peace" and Nuclear Weapons Russia in Global Affairs. From the abstract:

Technically and politically, a land-based regional war between Russia and the United States is now more likely than in the 1960s and it may be a great temptation for politicians. In this situation, nuclear weapons will hardly serve as a deterrent. We often forget that the use of nuclear weapons is not a military but a political factor: using them requires a top-level approval. Such an approval is unlikely not only during a limited war on the territory of a third state but also during a full-scale war. It would be appropriate to recall the "chemical precedent" when great powers fight without resorting to their weapons of mass destruction.
RussiaGate
Trump Transition
The White House whistleblower bombshell, and what it could mean WaPo

White House immigration plan may call for commission on future visas McClatchy

Massive disaster relief bill stalls in Senate over Puerto Rico dispute WaPo (or more pointedly 2020 Democrats reject GOP call to back Iowa disaster aid Roll Call).
2020
Second woman alleges that Joe Biden touched her inappropriately WaPo. "Second student alleges that Joe Biden condemned her to a life-time of debt slavery." Funny what we can say, and what we can't.
How the Trump Era Is Molding the Next Generation of Voters NYT. Three years isn't an "era." The relentless posturing, for pity's sake.
Health Care
The winning health care message will be about out of pocket costs Axios. #MedicareForAll being free at the point of care, so….

Compare Medicare-for-all and Public Plan Proposals KFF. No plan that preserves the private health insurance husiness should be called a "public plan." Neera and Beto's "Medicare for America" is not listed, I suppose because it has never been embodied in actual legislation.

How we can bypass Mitch McConnell and the Republican-controlled Senate to get Medicare-for-All now Salon. Through interstate compacts in the Blue States. I'm dubious, because I think #MedicareForAll needs to come from the currency issuer, otherwise it will get slashed in the first recession after its passage. And then the cries of "It doesn't really work!" will begin.

Higher consumption of sugary beverages linked with increased risk of mortality Harvard School of Public Health
Kaiser Permanente, Associated Black Charities paid Baltimore Mayor Pugh almost $200K for 'Healthy Holly' books Baltimore Sun
Mark Zuckerberg says Facebook may pay publishers to put their stuff in a dedicated news section Recode. Maybe if it weren't Zuckerberg making the offer. We're all still paying the price for his "pivot to video," which damaged newsrooms everywhere.
Class Warfare
Plain Dealer lays off a third of unionized newsroom staff Cleveland Plain Dealer. "The Guild said in a statement that The Plain Dealer had a unionized staff of 340 journalists two decades ago. That soon will be reduced to 33."

The Real Working Class Is Invisible to the Media Jacobin
'Bias deep inside the code': the problem with AI 'ethics' in Silicon Valley Guardian. The thought of Silicon Valley engineering ethics into code should make your blood run cold.
Antidote du jour (via):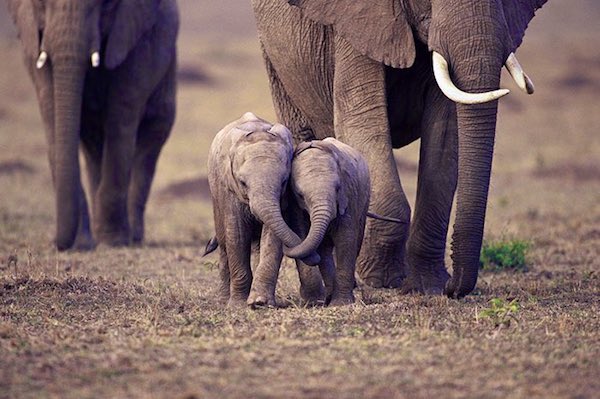 See yesterday's Links and Antidote du Jour here.