Emperor penguins flee unsteady ice after 'unprecedented' failure to breed Science
These Haunting Pictures Show How Chernobyl Has Aged Over The Years Buzzfeed
Pollution and our oceans Lancet Planetary Health
How to stop climate change? Nationalise the oil companies Guardian
Central banks are finally taking up the climate change challenge Gillian Tett, Financial Times (DL).
Bitcoin Tumbles After Officials Allege $850 Million Fraud Fortune (DL). Prosecution futures.
Microsoft is now a $1 trillion company The Verge
Quotation of the Day: Facebook Says U.S. Regulators Will Hit It Hard NYT. From Stoller: "This would be a joke of a fine — a two-weeks-of-revenue, parking-ticket-level penalty for destroying democracy" (of the FTC's proposed $5 billion fine over privacy issues).
Amazon to roll out one-day shipping worldwide FT
Hua-dunnit? Calls for a police probe as top Tories deny leaking the details of secret security meeting about Chinese telecoms firm Huawei – so who was present… and what do they say? Daily Mail
Brexit
One in six people dying of lung cancer in UK are non-smokers, experts say Guardian (KW).
France must work more, Emmanuel Macron tells 'yellow vests' The Telegraph (KW).
North Korea
North Korea summit: Putin says Kim 'needs guarantees' BBC (Re Silc: "when we were in russia last fall we went to a lecture at moscow state university by a political/econ professor who was headed to North Korea the next day. He said its about a warm water port and railway all the way to South Korea").

North Korea signals shift in nuclear diplomacy; Kim's right-hand man sidelined Reuters
Syraqistan
Venezuela
Report Finds US Sanctions on Venezuela Are Responsible for Tens of Thousands of Deaths CEPR

Like Venezuela's Presidency, D.C. Embassy Is in Limbo Foreign Policy. Because:

The #colectivosPorLaPaz action at Venezuela's embassy in DC has so far prevented Juan Guaido's gang from illegally invading & squatting with secret service help. This is thanks to the droves of US citizens who have defended international law with their physical presence. pic.twitter.com/bONjfzyWw5

— Max Blumenthal (@MaxBlumenthal) April 26, 2019
Indigenous people battle squatters and timber poachers in Peru's Amazon National Geographic
Illegal Charcoal Trade Wrecks Myanmar's Bulwark Against Cyclones Asia Sentinel
Where the Silk Roads meet the mighty Mekong Pepe Escobar, Asia Times (KW).
Indonesia Is a Country Divided as Both Candidates Claim Victory Bloomberg
Indonesia's election and the return of ideological competition New Mandala
Sri Lanka Bombings: A Lesson in Radicalization for Asian Neighbors Benar News
PepsiCo is suing farmers in India for growing the potatoes it uses in Lays chips CNN
RussiaGate
The Press Will Learn Nothing From the Russiagate Fiasco Matt Taibbi, Rolling Stone

How the Obama White House engaged Ukraine to give Russia collusion narrative an early boost John Solomon, The Hill (UserFriendly).
New Cold War
America and Russia Must Agree to Avoid a New Arms Race The National Interest
2020
Fear Of Bernie Sanders The American Conservative (Re Silc).
Big Brother Is Watching You Watch
Academics hide humans from surveillance cameras with 2D prints ZDNet (SC).
High-profile California housing bill clears hurdle after tense debate over local control Los Angeles Times
Class Warfare
Building a Good Jobs Economy Dani Rodrik, Charles Sabel. "What we seek to explore here is a set of interventions by the public sector – or its delegated agencies – directly in the productive sphere, and in direct collaboration with the most productive segments of the private sector."

The Forgotten Middle: Many Middle-Income Seniors Will Have Insufficient Resources For Housing And Health Care Health Affairs. Everything's going according to plan!

The Bogus Justification for Worker Non-Compete Clauses On Labor
Why do the Greens make so many see red? UnHerd
U.S. Navy drafting new guidelines for reporting UFOs Politico
IZA DP No. 12282: Bullshitters. Who Are They and What Do We Know about Their Lives? (PDF) IZA (DK). n= 40,550.
Antidote du Jour (via):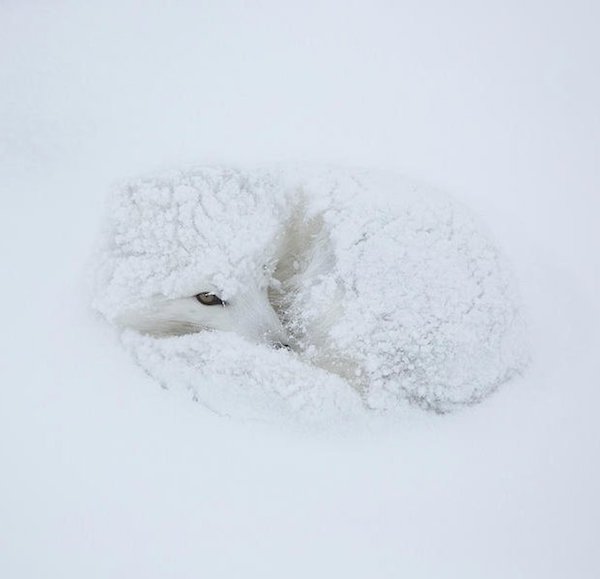 I know it's not winter in either hemisphere but I couldn't resist. And from where it's definitely not wintry, a bonus antidote:
Coffee, egg, newspaper… pic.twitter.com/YFsT6hJdvp

— Mark Duckett (@MarkRDuckett) April 24, 2019
Not exactly a pet, not exactly domesticated, but not wild, either.
See yesterday's Links and Antidote du Jour here