How to Reduce Digital Distractions – Lessons From Medieval Monks The Wire
Is this the world's most dangerous sea route? BBC
International Garden Photographer of the Year: Black & White Photo Project Guardian
Attendance drops for 12 MLB teams, as loss of gate takes on more permanent look USA Today
2020
The Coming Technological Cold War Project Syndicate (david l)
Permafrost collapse is accelerating carbon release Nature (martha r)
Venezuala
NSA Reports 75% Increase in Unmasking U.S. Identities Under Foreign Surveillance Law in 2018 WSJ
Health Care
Medicare-for-all advocates get their first hearing on Capitol Hill WaPo

Corporate Media's Open Hostility to Medicare-for-All TruthDig

THE FIRST-EVER MEDICARE-FOR-ALL HEARING WAS STRANGELY COLLEGIAL The Intercept (ChiGal)
Bill Clinton Prepping for Podcast About His Presidency: 'Why Am I Telling You This?' The Blast. Can't they just go away. I mean, there's a reason we have a two-term presidency, right?
Obamas' Netflix slate features period drama, family show about vegetables Reuters re Silc:
Gilets Jaunes
Tipping Point: The Gilets Jaunes are winning, what's next? Off Guardian
Class Warfare
Silicon Valley is a political force, or five of them Quartz

Want to decrease suicide? Raise the minimum wage, researchers suggest CBS News (martha r)

Gentrification of the Sea Counterpunch

Now Marriott is advertising private homes for holiday rental, does it signal the death of disruptors like Airbnb? Independent. Hamish McRae.

EU court rules for Airbnb against French restrictions Jurist

Google Shows First Cracks in Years WSJ

They're Haunted by 'Ghost Warrants' Years After Their Arrests Marshall Project

Workers barely benefited from Trump's sweeping tax cut, investigation shows Guardian

Absolute vile, unconstitutional insanity. Prosecutors realize change is coming to end mass criminalization. So theyre requiring anyone pleading guilty TODAY to waive rights to benefit from smarter, fairer laws TOMORROW. Want to lock in as much pain as possible before they can't. https://t.co/TMDp5nzWMC

— Scott Hechinger (@ScottHech) 30 April 2019

(chuck l)
Trump Transition
Congressional Democrats' emoluments lawsuit targeting President Trump's private business can proceed, judge says WaPo
Measles
Measles Scare Delays Flight to NYC; JetBlue Accused of Profiling Orthodox Boy NBC New York
China?
US and China will have many more battles to fight when the trade war ends SCMP

The New Silk Roads reach the next level Asia Times. Pepe Escobar.
Indonesia's planning minister announces capital city move BBC (martha r)
India
Antidote du Jour (via):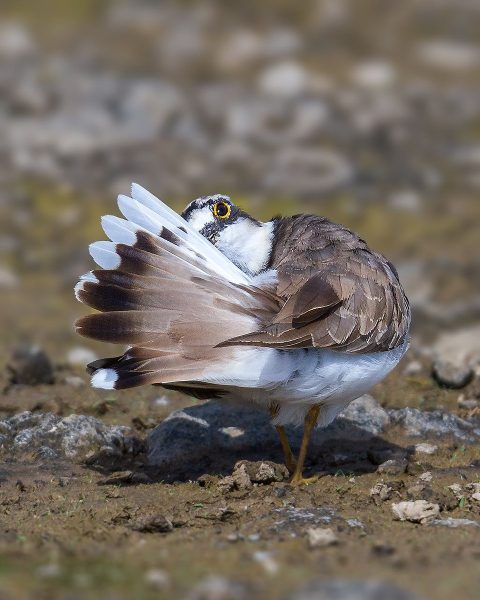 And a bonus Antidote (martha r):
If you found this video cute please share ? pic.twitter.com/OZJjodNG4h

— NativeAmericanSoul (@Nativeesoul) 30 April 2019
See yesterday's Links and Antidote du Jour here