How vanishing lizards in Madagascar led to a troubling discovery about deforestation and climate change Yale Climate Connection
How a Lone Norwegian Trader Shook the World's Financial System NYT. Interesting article systemic issues with "central counterparties" (see Auerback today), despite the finger-pointing clickbait headline. Also a "carbon emissions permits" debacle.
If This Is a Tech Bubble in Stocks, It's the Expansionary Phase Bloomberg
Why Tesla is taking a different approach to self-driving cars FT
The smart diaper is coming. Who actually wants it? Vox
Could a popular food ingredient raise the risk for diabetes and obesity? Harvard School of Public Health
Brexit
Brexit tears through UK's political landscape Politico

UK government's Brexit talks with Labour to resume after weekend – May's spokeswoman Reuters

Corbyn under pressure to change Brexit stance after disappointing Labour result Spectator
Devolution at 20 Institute for Government
Venezuela
China
North Korea
North Korea fires short-range missiles for first time since 2017 Korea Times

Abe no longer sets preconditions for talks with N. Korean leader The Mainichi

Did the CIA Orchestrate an Attack on the North Korean Embassy in Spain? The Nation
RussiaGate
F.B.I. Sent Investigator Posing as Assistant to Meet With Trump Aide in 2016 New York Times and Just Like That, Trump Loves The New York Times Again Vanity Fair. Not to be foily, but nobody seems to be asking whether the intelligence community uses informants when interacting with political campaigns routinely. And whether they're doing it now. And if so with whom.
2020
Why Universal Health Care, Higher Wages, and Free Public Education Are Crucial Issues for Black Women Vogue
Health Care
Most American workers would have more money with socialized health care Quartz

LA Times Survey Of Adults With Employer-Sponsored Health Insurance Kaiser Family Foundation. "Between 2008 and 2018, premiums for employer-sponsored insurance plans increased 55 percent, twice as fast as workers' earnings (26 percent). In addition, workers are finding themselves on the hook for bigger deductibles before their insurance will kick in. Over the same time period (2008-2018), the average health insurance deductible for covered workers increased by 212 percent." Thanks, Obama!

Insurers' message on 'Medicare for All': We're part of the answer Healthcare Dive

Medi-Cal recipient, 101, evicted from Santa Rosa assisted living facility for being unable to pay Argus Courier. We are ruled by the Harkonnens.
Boeing 737 MAX
Dubai Slams Boeing Over Its Handling of 737 Max Grounding Bloomberg

Boeing suppliers expose impact of the Max crisis FT

'It's because we were union members': Boeing fires workers who organized Guardian
Flight from Guantanamo Bay with 136+ on board crashes in Florida river; everyone safe USA Today. A ***cough*** civilian charter ***cough***.
Big Brother Is Watching You Watch
None of Your Business The Nation
'Everything Was Done To Make Julian Assange's Life Miserable' (interview) Der Spiegel (GlennF).
The Racist—and High Tech—Origins of America's Modern Census Yasha Levine, OneZero. A must-read.
Class Warfare
Chicago's Historic Charter School Strike Wave Keeps On Winning In These Times
Make Debt Service You Jacob Bacharach, Hmm Daily
Hiring surge pushes US jobless rate to 49-year low FT
With a Simple Twist, a 'Magic' Material Is Now the Big Thing in Physics Quanta. A new type of superconductivity.
Between Worlds Orion Magazine
Antidote du Jour (via):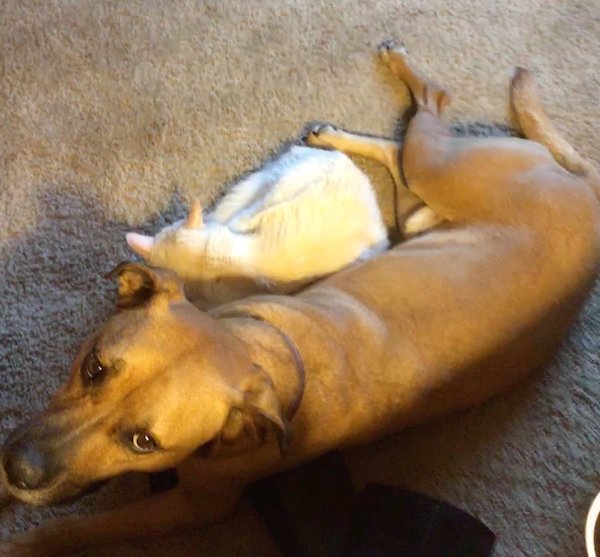 See yesterday's Links and Antidote du Jour here