The Meditation on Waterloo Bridge at XR Campfire Convention (MR: "Video that gives a taste of the scene on Waterloo Bridge just before mass arrests on Easter Saturday, with coments by a few supporters. XR seem able to generate a remarkably nonviolent, even gentle, standing of ground. In the context of the relatively nonviolent UK policing, of course").
Where Our New World Begins Harpers. I actually bought the print version to read this.
Global Fossil Fuel Subsidies Remain Large: An Update Based on Country-Level Estimates (PDF) IMF Working Paper
Will climate change destroy democracy? The Week
The Useful Discomfort of Critical Climate Social Science Social Science Research Council. Jargon-heavy but useful examples.
Lyft reports slowing growth and heavy loss in quarter FT
As Uber gears up for IPO, many Indian drivers talk of shattered dreams Reuters
Brexit
Backbench Tory MPs hopeful of rule change to oust Theresa May Guardian
EU Elections Explainer: A battle for the heart of Europe CGTN
Venezuela
The Great Gambia Heist OCCRP
Syraqistan
China
Donald Trump's crackdown on Chinese investment in US sparks huge shift into venture capital South China Morning Post

How did China move up the global value chains? VoxDev

Robot utopia:

Want a glimpse of the future? Last night I called room service to ask for water. Next thing, an awful noise like a fire alarm went off. I opened my door to see this. Once it had delivered the water, it went back into the night. pic.twitter.com/ZfGX4OPKGq

— Alexandra Stevenson (@jotted) May 7, 2019

The Hermit Culture Living On in China's Misty Mountains Sixth Tone
India
Why West Bengal Won't Compensate BJP for Hindi Heartland Losses The Wire. The horse-race in India.

The Ups and Downs of India's Digital Transformation BHR

Why Punjab needs to revisit land reforms and hike farm subsidies Down to Earth
Indonesia's Election: The Rise of Political Islam Asia Sentinel
Indonesia's elections in the periphery: a view from Maluku New Mandala. From April, still germane.
RussiaGate
Close readings of the Mueller Report:

An Indictment in All But Name NYRB (Bernalkid) vs. The FBI's Trump-Russia Investigation Was Formally Opened on False Pretenses Andrew McCarthy, National Review

FBI director tells Congress he has no evidence of 'spying' on Trump campaign WaPo vs. How US and Foreign Intel Agencies Interfered in a US Election Larry Johnson, Consortium News.
Trump Transition
Decade in the Red: Trump Tax Figures Show Over $1 Billion in Business Losses NYT. "While The Times did not obtain the president's actual tax returns, it received the information contained in the returns from someone who had legal access to it. The Times was then able to find matching results in the I.R.S. information on top earners." Sounds like the actual practice of journalism. Like something Assange would do, especially how the information was "received."

Trump taps Mark Morgan, former Obama Border Patrol chief, to head ICE LA Times. Lol.
2020
Impeachment options dominate US Democrats' strategy FT

'They Underestimate Me at Their Own Peril': Sanders Says GOP Will Regret Hoping for His Nomination in 2020 Common Dreams. He means the Republicans.
Boeing
Boeing's CEO faces questions about his own future amid 737 MAX crisis Seattle Times. Finally. Looks like strategy ate culture. This is a must-read.

April 2019 Letter Richard Aboulafia (aviation analyst). More on Boeing culture.
Health Care
A 'Caravan' of Americans Is Crossing the Canadian Border to Get Affordable Medical Care Newsweek
Black Injustice Tipping Point
Sandra Bland, It Turns Out, Filmed Traffic Stop Arrest Herself NYT
Guillotine Watch
Students who owe lunch money in Rhode Island will only get jelly sandwiches until debt is paid NBC
Class Warfare
Uber, Lyft Drivers Plan Nationwide Strike. But How Revved Up Are They In D.C.? WAMU

How I Watched Driving For Ridehail Companies Turn From Dream Job To A Joke Hustle By Design (DK).
How much can we afford to forget, if we train machines to remember? Aeon
Antidote du jour (via):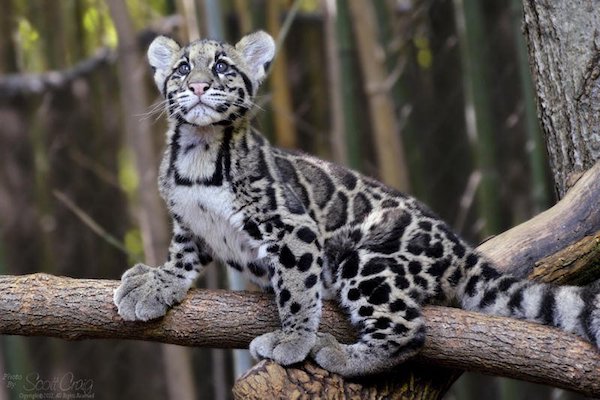 See yesterday's Links and Antidote du Jour here