Dear patient readers,
By virtue of being out of my normal routine, I am working while in a room where old syndicated TV shows are airing. This particular channel regularly runs ads from the "Call me Alabama" ambulance-chaser. Tonight was an ad from a different law firm fishing for agricultural, yard, and pool workers who had developed non-Hodgkins lymphoma and was explicit that Monsanto was the target.
Researchers strapped video cameras on 16 cats and let them do their thing. Here's what they found Science
Man caught smuggling nearly 5,000 leeches in luggage CBC (resilc)
Hundreds of Birds Died During Test of a 5G Antenna In The Netherlands USVegan (furzy). Not a great source, but readers in the Netherlands might be able to track this down.
Record-Breaking Heat in Alaska Wreaks Havoc on Communities and Ecosystems Hakai Magazine (David L)
Nuclear Power Dying A Slow Death OilPrice (furzy)
How To Make Your Own AirPods for $4 Motherboard
GM fungus rapidly kills 99% of malaria mosquitoes, study suggests BBC (David L)
How governments are beginning to regulate AI Financial Times (David L)
The APA Meeting: A Photo-Essay Slate Star Codex (UserFriendly)
Use of Male Mice Skews Drug Research Against Women, Study Finds Guardian
China?
China's Plan To Influence Global Commodity Pricing SafeHaven
North Korea
US checking reports North Korea executed envoy, says Pompeo Guardian (resilc)
'Nostalgia Serves No Purpose': An Interview with Michel Barnier New York Review of Books (UserFriendly)
Dim View of the World: Will Merkel Be Followed by Darkness? Der Spiegel (resilc)
Lib Dems lead the polls as they start to become "the party of the 48%" YouGov (vlade). PlutoniumKun adds:
The zombies have arisen. Of all the outcomes of Brexit, having the LibDems lead the polls I think is the least expected. Its terrible news for Corbyn. It also shows I think that the middle ground on Brexit is nearly extinct, what was a minority issue has now cleaved the country in half. The problem for the LibDems is that no Remainers have a strategy for a clear way out of the morass. The Brexiteers of course have one – go for a no deal and get it all over and done with.

Of course, as the article points out, the vagaries of FPTP does not mean the LibDems can benefit significantly in an election. They can only win a lot of seats if they do a deal with someone before an election, and that's highly unlikely. I'd be interested to see if this surge is primarily in urban areas (in which case they may be able to turn it into seats), or if its more geographically spread out, in which case they can't.
Syraqistan
Benjamin Netanyahu: The fugitive Crime Minister Mondoweiss (UserFriendly)
Big Brother is Watching You Watch
Facebook Reportedly Thinks There's No 'Expectation of Privacy' On Social Media CNET

Chelsea Manning Challenge Harsh Fines Levied Against Her By Federal Court Shadowproof (UserFriendly)
Trade
Trump Transition
Assange
Edward Who? The Snowden Affair Ends with a Whimper Dissident Voice (Bill B)

Julian Assange Must Never Be Extradited Matt Taibbi, Rolling Stone (furzy, UserFriendly)

Unraveling Justice Department's Conspiracy Theory Against Assange Shadowproof (UserFriendly)
How Democrats Should Respond to the GOP's Red-Baiting Nation (furzy)
2020
The Public Supports A Right To Repair Data For Progress (UserFriendly)
Metadata is the biggest little problem plaguing the music industry The Verge
The Call Is Coming from Inside the House Slack Wire. UserFriendly: "Krugman, moron."
Suicide Epidemic Has Swept Across American West Rolling Stone
Hydrogen-powered flying vehicle touted as Southern California traffic tonic – Reuters. EM: "See, if we can convince millions of SoCalians to abandon those dinosaurish cars and take to the air in our investor-dollar-clean-burning Jetson Mobility Devices, bye-bye traffic congestion! At least on the ground…"
Is There Too Much Business Debt? Liberty Street Economics (UserFriendly)
A 600-Page Textbook About Modern Monetary Theory Has Sold Out Bloomberg (furzy)
Guillotine Watch
Mt Everest deaths and overcrowding spark anger over commercialisation Financial Times
Class Warfare
Three decades of neoliberal policies have decimated the middle class, our economy, and our democracy Joseph Stiglitz, MarketWatch

Amazon Shopping for Manhattan Office Space, Proving HQ2 Haters Right Slate

Prisoner's dilemma shows exploitation is a basic property of human society MIT Technology Review (Dr. Kevin)
Antidote du jour. Chet:
The previous week has been the snapping turtle week of spring in central Pennsylvania (around State College).

First, all the snappers get together and socialize to a greater or lesser extent.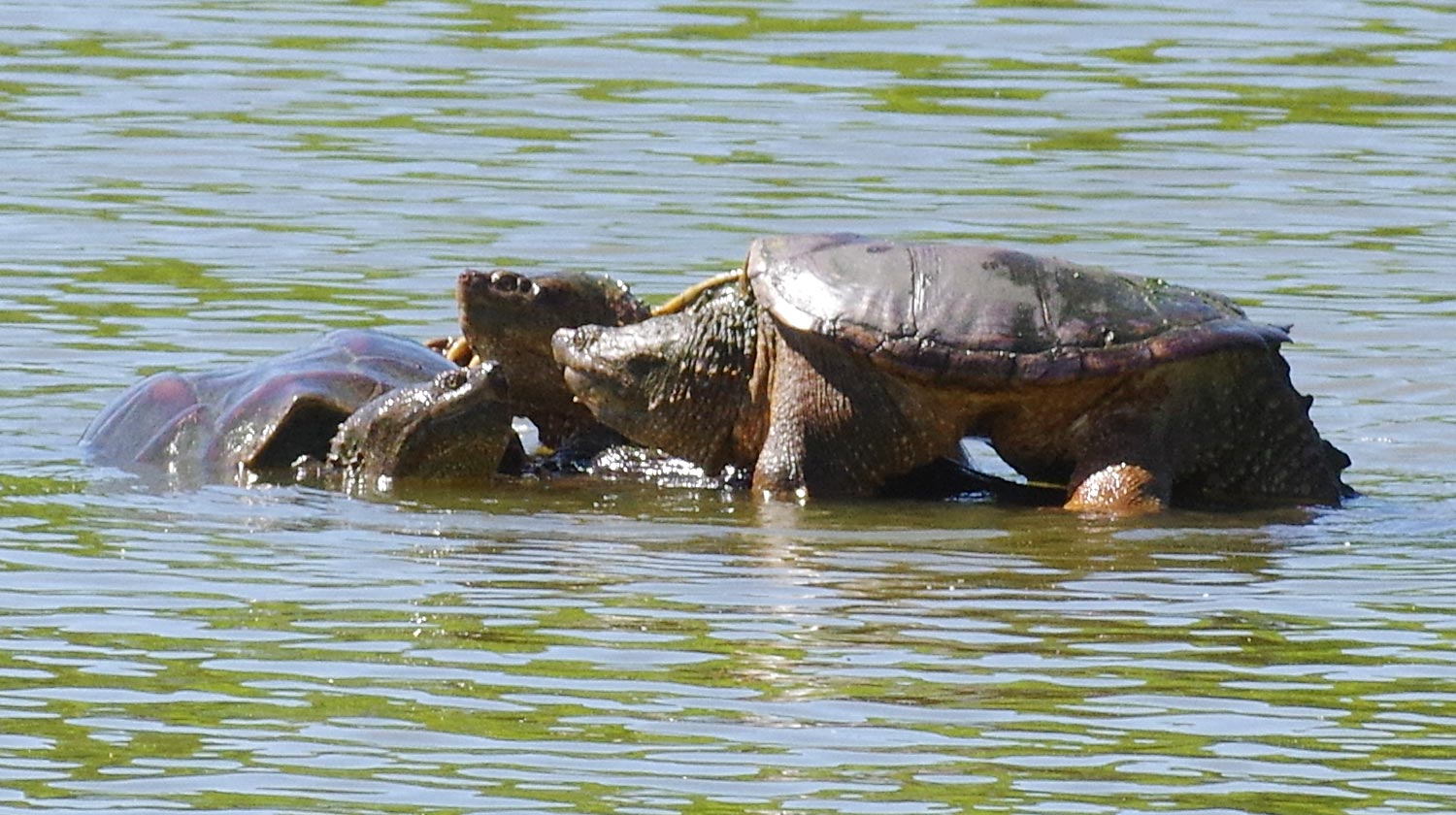 On the following days the female snappers go walk-about to find a place to lay eggs. (One can encounter them almost anywhere).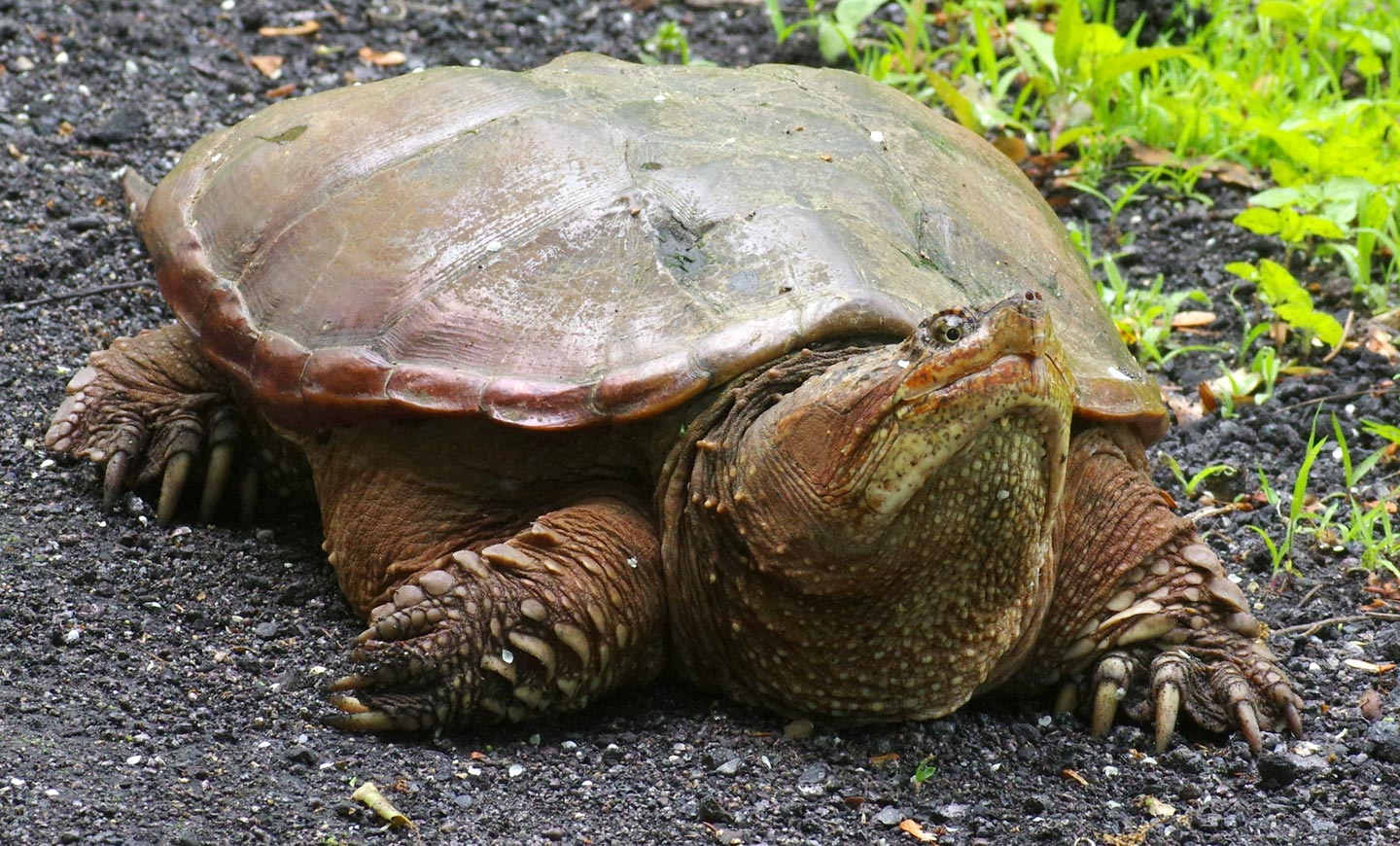 And a bonus. More otters from guurst:
In Mother's Arms pic.twitter.com/xQNn1cQbSY

— Fluff Society (@FluffSocial) May 30, 2019
See yesterday's Links and Antidote du Jour here.