Giant Squid, Phantom of the Deep, Reappears on Video NYT. Just in time for Cephalopod Week!
Fed Loses Its Patience and Almost Everything You Can Trade Goes Nuts Bloomberg
'Damn, This Is Bad': Fire Continues to Burn After South Philly Refinery Blast NBC 10 and 'It looked like Armageddon': Refinery fire puts focus on toxic chemical Inquirer
Green Nimbyism: Frac Sand Mining Near Zion National Park CEPR
Climate Protesters Storm Open-pit Mine in Western Germany Bloomberg
Militia threat shuts down Oregon Statehouse amid walkout PBS
Syraqistan
Trump claims he canceled an airstrike against Iran at the very last minute The Saker

As Trump Wants To Avoid A Shooting War, Iran Will Use Other Means To Pressure Him Moon of Alabama

Trump approved cyber-strikes against Iran's missile systems WaPo (DK).

Urged to Launch an Attack, Trump Listened to the Skeptics Who Said It Would Be a Costly Mistake NYT

Amid tough talk, Trump says he could be Iran's 'best friend' AP

Comms director for Kamala Harris:

Today's a good reminder. We could've had a freaking foreign policy expert as President. Would've been nice! pic.twitter.com/Yy0A85oNkd

— Lily Adams (@adamslily) June 20, 2019

Not that I'm a big fan of chaos, but the last triumph for these "freaking foreign policy experts" was rebooting the slave markets in Libya, a dubious legacy.

And from the heart of The Blob:

That said, Trump went with the Putin line in Syria and Venezuela. Went with it again last night re: Iran. When you're not sure which way the Trump blows, look to Putin for your most important clue.

— David Rothkopf (@djrothkopf) June 21, 2019

Any Dem Who Wants to Be President Should Reject War with Iran, Not Hide Behind Process Criticisms In These Times
Brazilgate is Turning into Russiagate 2.0 Pepe Escobar, Consortium News
Brexit
Johnson's Brush With Police Puts Leadership Bid in Turmoil Bloomberg

Short Cuts LRB. On BoJo. "The definition of Conservative policy, according to Lord Salisbury, was the preaching of 'confidence'." Interesting!

Conservatives should fear the Lib Dems as much as Nigel Farage FT

Ireland warns British PM contenders against 'dumbing down' border issue Reuters (Furzy Mouse).

Alternative arrangements: Holy grail or fig leaf? RTE. The Irish Border Question.
China?
* * *

Coalition of the willing builds in South China Sea Asia Times
North Korea
North Korea's Kim Jong Un received an 'excellent' letter from Trump: State media CNBC. Trump is a busy guy right now.
Cabinet OKs reforms to address Japan's labor market woes Japan Times
India
As Pompeo heads to Delhi, the US-India relationship is at a critical juncture Brookings Institution

Low-Income Neighbourhoods Are More Vulnerable to Heatwave Spells The Wire
Impeachment
Trump Transition
Tech journalists troubled by Assange computer intrusion charge Committee to Protect Journalists
2020
Bernie Sanders and Elizabeth Warren Had a Secret Nonaggression Agreement. Is It Falling Apart? New York Magazine

Remember the billions of free coverage Donald Trump got last election? He's getting it again Matt Taibbi, Untitledgate
Special prosecutor to probe handling of Jussie Smollett criminal case Chicago Sun-Times
Migration
Elizabeth Warren's Pledge to End Private Prisons Sends Shares Reeling Bloomberg

One In Six Migrant Children In The U.S. Are Staying At A Shelter Operated By A Private Equity Tycoon Forbes. DC Capital.

Elizabeth Warren, Pramila Jayapal investigate John Kelly's role with company that houses migrant kids CBS. All very well, but there's more to the DC Capital story than John Kelly. Open Secrets:
Boeing 737 MAX
Boeing Says It's Open to Changing the Name of Grounded 737 Max Jet Bloomberg. From last week, but I have to run it to post this suggestion: "The Flatliner."
Libra
David Marcus, the man leading Facebook's charge into financial services FT

Opinion: Facebook will soon have millions of customers at the Bank of Zuck Brent Arends, MarketWatch
Guillotine Watch
Ethics fly out of the window at Oxford University when big donors come calling Guardian
A lost century in economics: Three theories of banking and the conclusive evidence International Review of Financial Analysis. From 2016, still germane.
They welcomed a robot into their family, now they're mourning its death The Verge
Antidote du jour (via). A crabeater seal: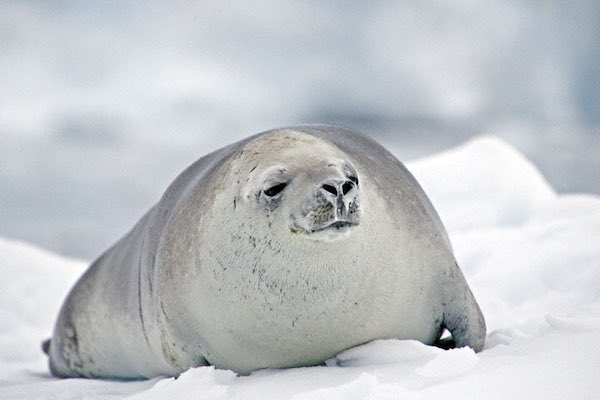 With teeth for straining krill: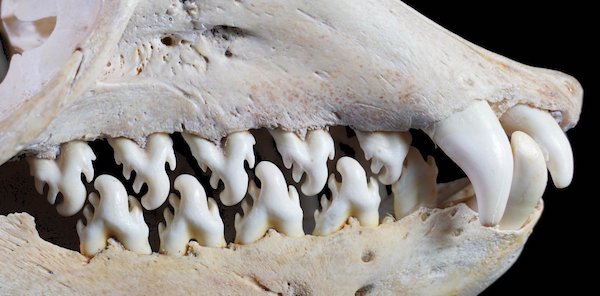 See yesterday's Links and Antidote du Jour here.