German firefighters rescue squirrel stuck in manhole cover AP
Seals can copy human speech and sing Star Wars theme tune, new study says Sky News. n=3.
It's Younger and Cooler Than a Carbon Tax The Atlantic. The GND.
US gasoline prices rise after blasts at Philadelphia refinery FT
Report: Utility's Negligence to Blame for Los Angeles Methane Disaster Earth Justice
Syraqistan
Read THIS Before Cheering the Next War Washington's Blog
Brexit
There Are Some Fires That Get Put Out, and Some That Don't n+1. Grenfell Tower.
Rosemary and thyme against Greece's economic torpor Agence France Presse
China?
* * *
RussiaGate
William Barr Looking Into U.S. Finding That Russia Wanted Trump to Win WSJ
Trump Transition
Libra
European central bankers claim oversight over Facebook's cryptocurrency Reuters

Mnuchin Says Guidelines Move Crypto Firms From 'Dark Shadows' Bloomberg

Facebook co-founder: Libra coin would shift power into the wrong hands FT
2020
'An existential threat': Bernie Sanders faces mounting opposition from moderate Democrats Guardian

Why Bernie Should Launch a National Voter Registration Drive Jacobin

Opinion: Listen to bookies, not polls: Trump has a good chance to be re-elected MarketWatch (EM).
Health Care
Obama Alums Tell Health Insurance Lobby "Medicare For All" Won't Happen MapLight. Alums, plural. Thanks, Obama!
Police State Watch
This Louisiana Parish Allowed a Quarter of Its Sheriff's Deputies To Work Security for a Pipeline In These Times

An Alabama megachurch will form its own police force after passage of controversial law CNN
Black Injustice Tipping Point
Ta-Nehisi Coates: Reparations Are Not Just About Slavery But Also Centuries of Theft & Racial Terror Democracy Now! (GF).

Black Farm Families Are Losing Their Land. New State Laws Seek to Help. Governing
Cell Phones Are Probably Not Making Us Grow Horns Smithsonian. "The external occipital protuberance is a well-studied trait in anthropology."
Getting Social Security Fixed May Be the Best Thing You Can Do for Your Finances NYT. After years of rentier propaganda, some sanity. "It is time for you to get political, and to start thinking of activism as a behavior equal to saving and investing." Interesting proposition, if generalized.
Hello, Summer 2019! Today's Solstice Marks Season's Beginning Space.com
Antidote du jour (via):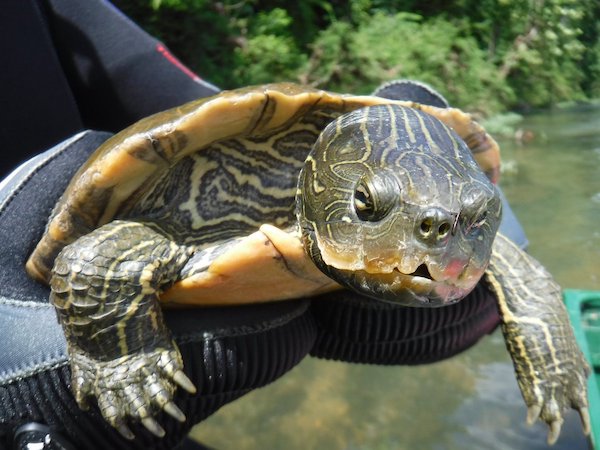 See yesterday's Links and Antidote du Jour here.