Dogs Save Owner Trapped In Knee-High Mud Near Potomac River Patch
Video: 9-year-old girl tossed violently in the air by charging bison ABC
Is Motion Smoothing Ruining Cinema? Vulture
How A 'Perfect Storm' Cut Off Water To This Colorado Town NPR (David L)
Climate scientists drive stake through heart of skeptics' argument NBC
Climate crisis blamed as temperature records broken in three nations Guardian (Bob K)
The Fight for Mauna Kea Is a Fight Against Colonial Science Nation
Indian scientists use mango leaf to prevent ships from rusting Quartz
China?
U.S. Warship Sails Through Taiwan Strait Ahead of Trade Talks Bloomberg
Revealed: US Hospital Reached $6 Million Settlement Over Neil Armstrong's Death Sputnik (Kevin W)
Satellite images reveal scale of Myanmar's Rohingya crisis Guardian (furzy)
Three big tasks for Abe: Women, trade, military Asia Times (Kevin W)
Brexit
My letter of congratulations to PM @BorisJohnson: https://t.co/Pw7zg5mw4h pic.twitter.com/ihEqcD7KNv

— Donald Tusk (@eucopresident) July 24, 2019

'No ifs or buts' — Johnson vows to leave EU in 99 days Financial Times

Boris Johnson's first speech as Prime Minister: 24 July 2019 Gov.uk

Boris Johnson takes his revenge and sacks over half the cabinet and A cabinet purged: 'I hope Boris has thought this through properly' Guardian

Boris Johnson Tory Cabinet of Horrors ? The Country is gonna burn ? pic.twitter.com/2dGX1oIyk0

— ARTIST TAXI DRIVER (@chunkymark) July 25, 2019

Johnson's time as prime minister starts with a nationalist slur against his critics Politico (guurst)

UK Buckles Up for Ride with Unpredictable New PM Consortium News (UserFriendly)
Big Brother is Watching You Watch
Imperial Collapse Watch
MILFaceApp allows civilians to see how they would look had they served – Duffle Blog
Trump Transition
Puerto Rico
BREAKING: It is official. @ricardorossello will resign effective August 2. Protesters light fireworks, erupt in euphoric cheer. Here is the moment they find out their cries, fraught as they are, have been heard. That Ricky has resigned. #rickyrenuncia #PuertoRico pic.twitter.com/y3FYBidOGa

— Nick Brown (@NickPBrown) July 25, 2019

Puerto Rico Governor's Resignation Shakes Bankrupt Commonwealth Bloomberg
L'affaire Epstein
The Clintons used to do much better clean up than this. https://t.co/IiKExLEYHS

— Keep Rae Shining (@GuruBluXVIII) July 25, 2019

Deutsche Bank reportedly flagged Epstein's suspicious transactions to US financial watchdogs Businss Insider (Kevin W)
Pledging Zero Carbon Emissions by 2030 or 2050: Does it Matter? Econospeak
The New York Fed Has a Black Swan Hunter Bloomberg (Bill B)
Facebook Posts Strong Earnings, Revenue Growth Wall Street Journal
Disgraced Equifax CEO Snags $20 Million Payday Safe Haven
Probe looms in Microsoft case: Tech giant 'paid Thai officials' to win deals Bangkok Post (furzy)
Amazon 'Destroyed the Retail Industry Across the US' Says Treasury Secretary Mnuchin The Verge
Facebook Revenue Beats Estimates; Discloses Antitrust Probe Reuters
Tesla's whole plan for making money may have just gotten blown sky-high Business Insider (Kevin W)
I Got it, Nothing Matters. Tesla, Boeing, Other Stocks: It's Like the Whole Market Has Gone Nuts Wolf Richter
This London Firm Helps the Wealthy Hide Assets – or Steal Them. Luckily We Have 15 Years of Their Client Communications. CounterPunch (Robert H)
Big Pro-Nuclear Victory in US Gives Momentum To Global Nuclear Expansion Forbes
Opioid makers say there's no proof they are responsible for the epidemic's harms Washington Post. They would say that, now wouldn't they?
Class Warfare
Compelling evidence presented at #NBERSI today by Attila Lindner & others shows how German national minimum wage raised wages, had no real employment effect overall Arindrajit Dube
Antidote du jour (furzy):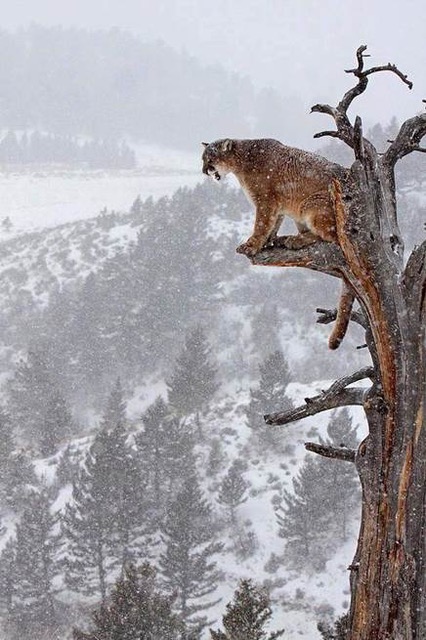 And a bonus:
There are two different types of bathing. pic.twitter.com/gKzMzl4fxU

— In Otter News (@Otter_News) July 21, 2019
See yesterday's Links and Antidote du Jour here.